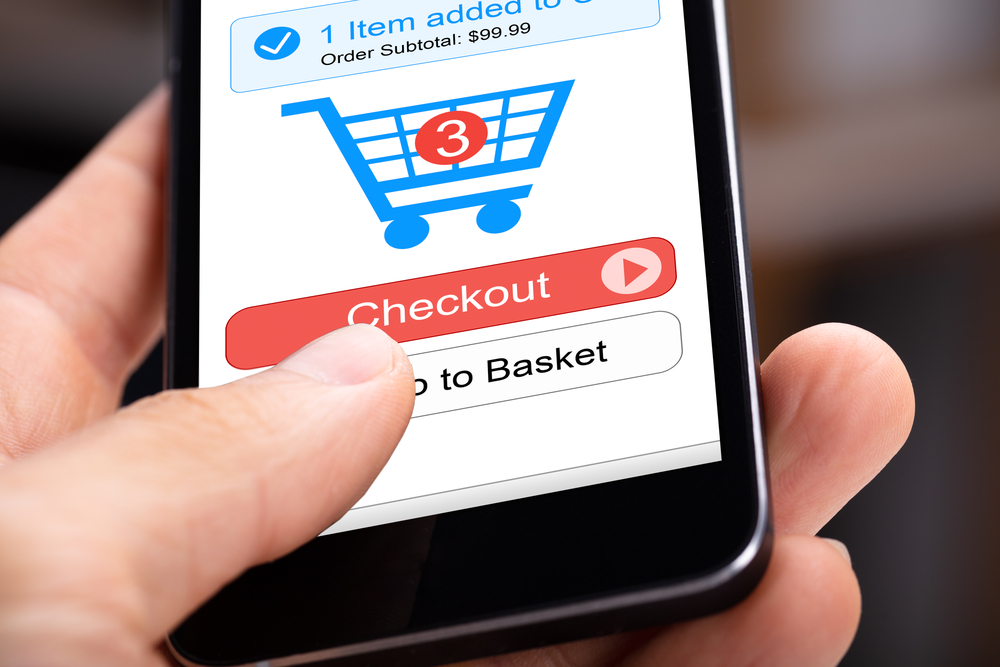 4 Simple Ways for Faster Checkouts
Sep 19, 2022 3 minute Read
If you've ever shopped online, you know that speed matters.
From the time you enter a product into your cart to the moment it arrives on your doorstep, the faster that process is, the happier and more likely we are to return to that merchant again.
The faster you can get customers in and out of checkout, the better the overall customer experience will be. Here are some ways to make fast checkout a reality for your ecommerce store, whether you're improving the Shopify.com experience or your own custom checkout.
Slow processing speed could lead to lower sales and decreased customer loyalty.
Slow checkout speed can lead to a number of consequences:
Cart abandonment rates can increase. If the checkout process takes too long, shoppers may get frustrated and leave the site before completing their purchases.
Customers won't want to purchase from you again. The success of any business depends on the quality of its products or services. If the final checkout page is slow going, customers will be less likely to make another purchase from you in the future.
It can harm your reputation. A slow checkout process could be seen as an indication of poor quality or lack of effort on your part. If you don't care about the customer experience, it give the impression that your Shopify store or other online store is a scam which can lead to negative reviews and less trust in your company from buyers and banks.
Merchants who provide a fast payment process have the upper hand.
The faster a merchant can process payments, the more customers they will have. The lack of a speedy checkout process is a major turnoff for potential customers and one of the top reasons that people abandon their shopping carts.
This research shows that the consequence of a single second of delay is a 7% drop in conversions. Now what if your checkout takes 2 seconds too long? Or 5? Expect your conversion rate to plummet.
In addition to increasing sales, speed of checkout also plays into customer satisfaction—and when customers are happy, they are more likely to become repeat customers.
Ways to Create a Fast Checkout
1. Don't require customers to sign in on the checkout screen.
For the sake of your checkout flow, we recommend you avoid requiring users to sign in on the checkout screen.
Customers expect the requirement of entering their email. That's how they get receipts and shipping updates. Use that single field to your advantage.
They don't need to sign in (though the option should be there in case they way to) in order for their purchase to appear on their account. You can easily attach it by using the email and/or credit card information entered.
The simplest checkout pages are the most attractive. No fuss, no confusion, no waiting. Just in and out.
2. Offer one-click checkouts for users who are signed in.
Shoppers don't really need to have the journey of going to the product page, clicking the Add to Cart button, viewing their cart page, clicking Purchase, entering their info, logging in, and finally getting confirmation. That's too many steps. Luckily, one-click buying functionality is the optimization that fixes it!
The easiest way to make one-click shopping a reality is to make sure your customers are signed in. If they've already logged in, then all you need to do is check their email address and credit card on file—no matter how many gift cards or special offers they have saved, or what other purchases they might have made on the site beforehand.
If they aren't logged in yet, then make that a really simple process. No redirects. For example, when they hover over your Buy Now button, provide a username and password login form. Once the information is entered, they get logged in, the cart is purchased, and there's nothing more to do!
One-click is difficult but not impossible if customers don't have an account on your site. you could use something like PayPal's one-click payment if applicable, or even digital wallet payments.
Single-click checkout buttons, quick buy, or skip-to-checkout methods can be great for increasing the average order value. Generally, customers want to get out fast. Use that to your advantage and give them really easy and accurate "upgrades" to the items in their cart that can be swapped out in a single click, even after the purchase.
3. Ask for just the minimum amount of required payment info from the customer.
All the additional information is generally for collecting data—which is useful.
We do promote the collection and use of consumer data to better the customer experience, but that your actual customer needs into consideration. If you're collecting and not seeing the gains you anticipated, then maybe it's time for a different strategy.
At checkout, the most basic information includes:
Email address
Name
Credit Card Number
CVV
Shipping Address (if a physical product)
You don't really need any more than that; the rest is extraneous customer information. You don't need the phone number. You don't need duplicate fields for entering the email, nor do you need for them to login or sign up for an account. You don't need any of that.
Keeping it minimal is appealing in the age of instant. And if you're worried about making upsells, don't. You can easily send those offers over via email after initial checkout.
4. Accept digital wallet payments like Google Pay, Samsung Pay, and Apple Pay.
Accepting different payment methods is a great way to increase your sales. Digital wallet payment options are fast and easy for customers, who can use their phone to pay. They're also more secure than credit cards, so you can worry less about fraud or chargebacks.
Digital wallet payments also automatically fill all the required (and some extra) fields of information for you. So while you might not be collecting the actual credit card number, you'll still get the customer's name, email, address, and phone number.
That's generally all the data you want from a customer and it was done in just a tap on their phone and a scan of their face or fingerprint. Easy.
Make sure your payment processor isn't slowing you down.
The bottom line is that processing speed matters. If merchants want to reduce the time it takes for customers to check out and complete a purchase, they should focus on the payment experience.
The best way to do this is by using a fast payment processor that doesn't slow down your site with unnecessary steps. Limit requests for customers to sign in before checking out or asking them for too much personal information at one time.
Our top 4 tips for fast checkout will speed up the customer journey and improve the experience ten-fold whether you're looking to improve Shopify checkout speed or your own one-page checkout. If you're experiencing high abandoned cart rates and low conversions, it's time you look at your business' checkout experience.
Speak with the experts here at DirectPayNet for more insight into the payment process and what you can do to speed things up and scale faster.