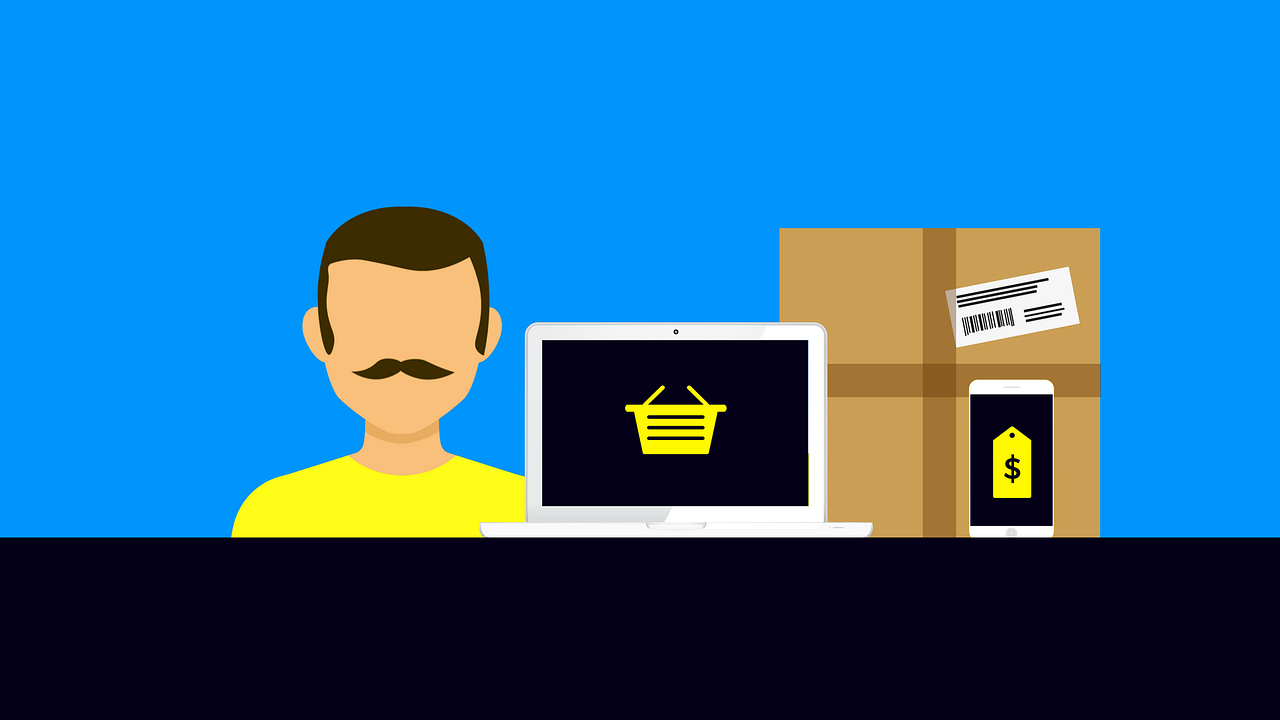 7 Online Strategies For E-Commerce Merchants During The Pandemic
Apr 29, 2020 9-MINUTE READ
Some e-commerce merchants worry the Coronavirus (COVID-19) is influencing sales and merchant processing. Since March, the pandemic has changed the way entrepreneurs operate their business. Offline sales switched to online orders. And, if sales were already online, either revenue has increased or decreased significantly. Demand for credit card processing is also affected.
No one really knows what's ahead given these uncertain times. But in this blog, we can show you different strategies to help you better manage your sales and merchant account. This is especially helpful for companies in high-risk business categories prone to chargebacks.
The state of e-commerce amid COVID-19
E-Commerce sales have jumped in a variety of industries since the Coronavirus outbreak. In fact, BounceX is reporting an increase in website visits and revenues across its global client base. Website conversion rates are increasing. Email open, click, and conversion rates are higher.
Increased internet traffic offers more opportunities for certain businesses in the online space. For example, some companies are really taking off now. This includes online health supplements focused on immunity. Particularly as people worry about fighting illness. Survivalist gear aimed at enthusiasts already wanting to be off the grid. And distance learning for adults and kids that are social distancing.
The fact is some businesses are better poised to improve sales during the pandemic.
Before we move into the actual strategies you can put in place, let's take a quick trip down memory lane to 2008.
What the 2008 financial crisis can teach e-commerce businesses in 2020
The 2008 financial crisis was one of the worst of its kind since the 1929 Great Depression. The COVID-19 pandemic is lining up to be worse than that. But there are lessons to learn from how e-commerce businesses thrived and came out ahead in that time.
These lessons can help you better manage sales activity in the heat of the moment. Also, they help build life-long customer loyalty on the other end of the crisis.
The three main issues that affected consumer sales in 2008 were:
Less credit availability: Consumers and business owners had less credit available to access.
Increased savings/decreased consumption: With less job security and a high unemployment rate, consumers moved towards saving instead of spending.
Falling consumer confidence and sentiment: consumers' outlook on the economy took a hit.
But, in that time, e-commerce businesses fared better than their brick-and-mortar counterparts. And this is even more of a reality now with the requirements for social distancing and isolation.
Those three outcomes from 2008 can be used to guide your current sales strategies. They've informed the strategies we outline below to increase your e-commerce sales in this and any other crisis.
7 Strategies to improve sales and protect your online business amid COVID-19
1. A website that makes a good first impression
As the pandemic moves through different countries, brick and mortar companies and even e-commerce businesses have quickly adapted to meet the needs of their customers. The fastest channels to do this is converting to a robust e-commerce setup. The first impression you will make is with your website.
Sometimes we get inquiries from startup without a live URL or even a preview of their site. Do you want to get approved for credit card processing? Develop a website clearly showing your products or service. You must also have clear pricing and descriptions of your offer. There must be little to no nudity unless you are in the CBD oil or adult entertainment industry. Even if you are, you must have a compliant website with elements like age-verification pop-up, clear refund and cancelation policies, among other things.
If you've already ruled your space of the internet, that's great! But you can now expect more competition from companies and entrepreneurs taking their business online. Use this knowledge to your benefit and put your best foot forward.
2. Reinforce the checkout experience
Now is as good a time as any to verify that you have a robust and PCI DSS compliant shopping cart or CRM (especially if you store customer data). Sometimes merchants apply for payment processing without thinking of technology. They don't realize their checkout may be incompatible with their payment provider's back end. This can delay access to payment processing. So, make sure you are using secure tools to reinforce your checkout.
Additionally, a transparent order page is more than just having credit card logos. Customers should see detailed pricing, applicable taxes, an unchecked consent box, and link to your terms and conditions page. Make the name and address fields mandatory if applicable. Normally merchants get all-in-one solutions when they use third-party platforms like Shopify as their shopping cart. But others sometimes prefer and can afford to create their own custom shopping cart.
Whatever you choose, make sure your checkout is secure and remember to use anti-fraud tools. Applying anti-fraud measures keeps risk low. This can include the latest version of 3D-secure (3DS) which goes a long way in reducing chargeback-to-ratio sales down the road.
2. Diversify your online marketing
Amid the chatter of social media, it's an opportune time to reshape how you market your products.
We have written before about the importance of diversifying your marketing channels. Solely using Facebook Ads for marketing is a recipe for disaster. If your Facebook Ads get shut down, your traffic and sales are immediately affected. This will inevitably impact your merchant account and not in a good way. Take advantage of at least one other social media channel and produce blog content as well as content on external sites.
Do not spread false claims via ads on Facebook. The platform has already shut down numerous accounts violating these compliance standards. Use the advantages of your product or service to show your customers how your business offering can help them during this time of need.
For nutraceutical merchants, be transparent about the health benefits, unique ingredients, any testing you've done, approvals, and certifications. Highlight these, but beware of using keywords that are banned or unpopular or oversaturated. Boosting your immune system is a big bonus during this time. If your supplement helps this, then go ahead and make it very obvious to your potential customers. But, do it in a way that doesn't threaten or make false claims.
3. Re-evaluate how and what you sell
Many customers now have reduced purchasing power. What can you do to help them? Will you be able to afford to lower your prices or split the cost over several months? Are there other more affordable supplies or is there another supply chain available? Can you stock different types or different quantities of products without affecting your profit margin?
One trend we're seeing merchants implement is cart restrictions. For example, some high-end apparel vendors use to allow customers to spend as high as $1000 for multiple items. Now we're seeing restrictions (mostly temporary) put on the number of items that can be purchased and the transaction amount. Sometimes merchants get large orders for merchandise, but then become victims of chargeback fraud.
Unaddressed chargeback or friendly fraud can hurt your merchant account. Besides, customers are more budget conscious. And fraud is rampant. So, this is one tactic merchants are using to protect themselves.
4. Launch new products and expand into new markets
Some companies with supply chains in China are experiencing delays in order fulfillment. If possible, look to other global markets to source products. This can be a temporary or permanent shift moving forward.
For digital product merchants, it might be time to create new content that will entice a global market. Do you sell a popular e-book? What about online games? Being locked indoors with nothing else to do but one thing gets old, real fast. Refine the offerings to your visitors. Add new elements like a more enhanced chat feature to your members area or your online gaming platform. Show users how your new features and developments can keep them entertained for longer.
Next is to consider expanding into new markets – now is the time to go global. Contact DirectPayNet to ensure you have the best conversions when entering a new market. We can advise payment options needed for various regions of the world. Consider accepting local currency as that will reassure customers of avoiding costly credit card surcharges. Also, a local payment solution will lower your declines in general, as transactions from local banks have a higher approval rate.
This is an opportunity to capture new market share for those who are prepared. Capitalize on your competitors who are not as prepared or cannot weather the storm due to unforeseen problems like shipping and logistical nightmares.
5. Stay away from payment aggregators
Using third-party payment aggregators like Stripe and PayPal will seem like a no-brainer. If you sell $20 t-shirts or low-priced specialty foods, then those platforms are ideal. After all, they are quick to set up and easy to use. But if you are in a high-risk business category (e.g. high-end electronics, corporate consulting, online streaming) you need a merchant account in order to accept credit cards without worrying about being shut down.
As your sales increase your business gets scrutinized (as it usually does with these providers) then payments risk potentially being frozen. If Stripe or PayPal feels you are misleading consumers during the COVID-19 crisis, they may be more likely to place you on MATCH or Terminated Merchant File (TMF).
In our post on payment aggregators, we reviewed some of the reasons why this happens, especially for high risk businesses operating in the supplements industry. A merchant account collects credit card payments online. Find a merchant service or payment provider that specializes in your type of business. Then, once you adhere to the rules of your payment provider, you can have a long and fruitful relationship. There won't be a need to worry about losing your processing capabilities when you need it most.
6. Audit your affiliate programs
Affiliate marketing is a cost-effective method of promoting products and services. If you operate an affiliate program, ensure performance is regularly reviewed. In this time of need, affiliates should have the same standards of sale as you do.
Ensure you check affiliate links so they're not dormant. They should not lead to misleading or false ads. Remove partners engaged in non-compliant marketing practices. This helps curb unnecessary fraud and refunds that may result in big losses and issues with your merchant account.
Also, if you pay on a cost-per-lead (CPL) basis, it's time to rethink your offer. You may need to cut ties with partners that have little to no conversions. If you're afraid this will you're your program, then reduce affiliate commissions to a more reasonable rate so it does not eat away at your margins. You can also introduce a tiered CPL model with different payouts.
7. Communicate with your customers
In today's market there will be inevitable production delays and heightened demand for products
. Not to mention severe economic fallout.
Watch your marketing language and how you communicate with your customers. Stay current and keep them informed as much as possible on their purchases. Ensure your customers are aware of any delivery delays. A pop-up on your website, a disclaimer on the product page or email message to the buyer can communicate this.
If you don't have one already, get a toll-free support number. Source qualified agents that can answer questions or issue refunds. If hiring agents isn't in your budget, set up a voicemail service.
Use a clear greeting stating the name of your company, operating hours and other information
. Check your message every hour or two during the day. Answer customers without delay. You want to avoid them calling their banks if they feel they did not get what they wanted.
How you handle this crisis determines whether your business outlasts the pandemic in a stable condition with a host of new customers
. Or, you may be one of the companies shuttered, and not reopening even post COVID-19.
Final thoughts
Admittedly, it cannot be business as usual for online merchants. Your marketing and sales strategies need to adjust to the realities of what's happening around you and in the markets that you serve. During this time of crisis, consumers are looking for businesses that can help them get healthy, keep busy and entertained. If your business solves one of these issues, you are well positioned to thrive during this difficult time.
Provide the easiest payment options, so you don't lose the sale to your competitors. Ensure you accept all major card brands. And don't forget to include alternative payments such as ACH in the US and direct debit solutions in Europe.
If you're operating domestically or in an overseas market, contact our team at DirectPayNet. Let's talk about improving your payment processing capabilities with the right merchant account for your business.