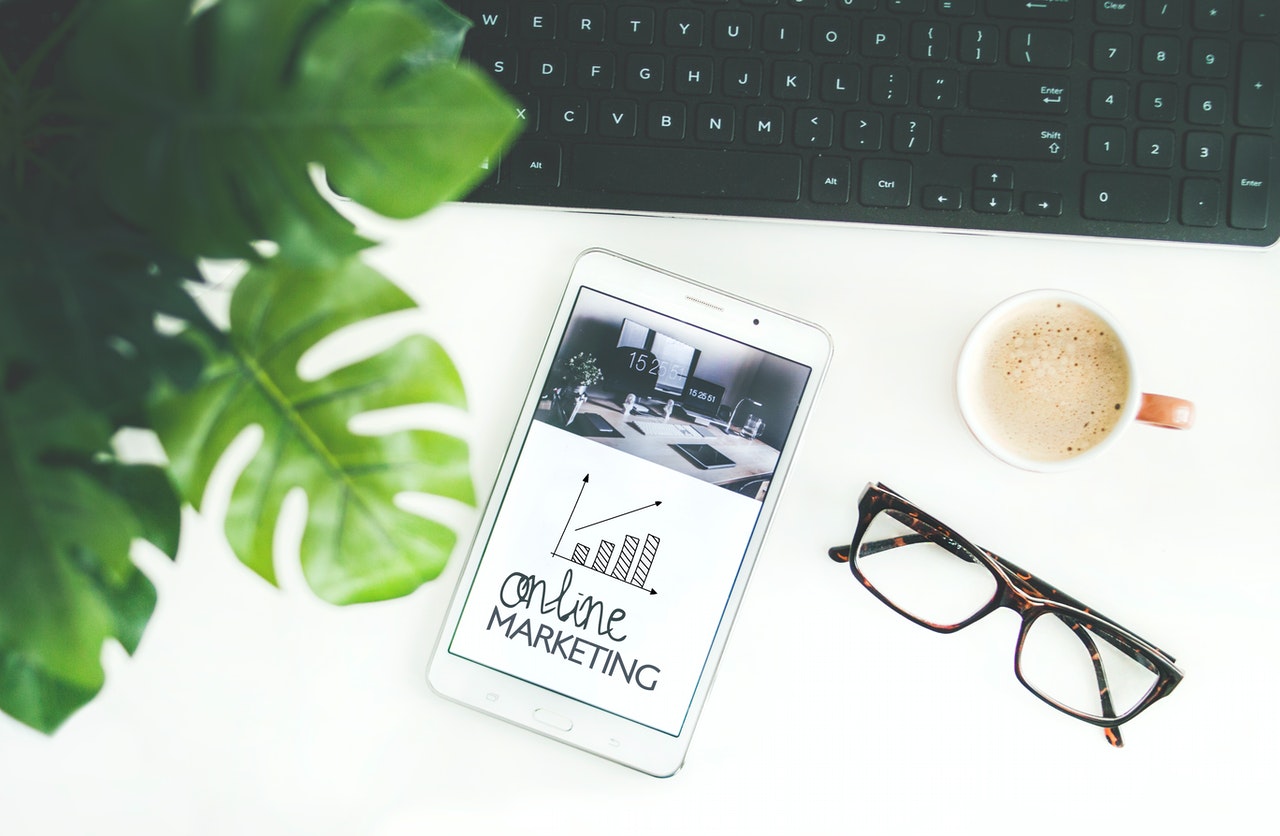 8 Affiliate Marketing Strategies To Keep Growing Through COVID-19 & Beyond
Aug 12, 2020 6-MINUTE
Media buying and affiliate marketing has not escaped unscathed during the Coronavirus pandemic.
Merchants that relied on performance marketing and paid advertising campaigns adjusted rapidly. Strategies have changed in the last three months to weather the storm.
Some marketing channels like media buying lost support from merchants as budgets dried up. Alternatively, affiliate marketing is a performance-based revenue growth generator and more affordable. But it can be ripe for refunds and chargebacks. In turn, this can endanger your merchant account and other payment processing channels.
Do you operate a high-risk business with an affiliate marketing program? If so, it's crucial to take strategic steps now to limit exposure, and keep your payment gateway safe from fraud, other risks, and even a resurgence in COVID-19 cases.
COVID-19 and its uneven rewards
Some affiliate program owners have had to slash commissions or adjust their affiliate program terms. Media buying has seen a significant decline in business. There once were thousands of dollars allocated to online marketing without guaranteed results. Now, it's hard for advertisers to justify allocating a budget on unproven campaigns.
Despite the increase in online traffic and internet usage, the effects of the pandemic on the affiliate marketing industry has not been uniformed.
Some affiliates have seen a jump in revenues due to the pandemic. UberEATS and Groupon, for example, have seen significant affiliate-based traffic.
And as traffic has increased, so has fraud in affiliate programs. We've gone extensively into affiliate fraud and chargebacks on DirectPayNet before.
These two posts will give you a solid foundation on affiliate fraud and how they impact your business and merchant account:
There are still more ways to update your affiliate marketing program. For some advertisers, their affiliates were able to increase profit during COVID and prepare to continue growing post-pandemic. They all happened to be in the right verticals such as food and beverages, health and online streaming. But this was not every e-commerce business and owner's story.
Strategies to help performance-based channels
We can expect fraud and chargebacks to jump as internet usage continues to increase month over month, as it has since the start of the pandemic. At least 9% of affiliate transactions are fraud-related. Your merchant account can't endure a nine percent chargeback ratio.
But affiliate marketing, media buying, and other channels do not have to negatively impact your business. There are solutions to safeguard sales of your online products and services.
Brands that develop a loyal following from customers and partners will have a better foundation for post-COVID growth.
Here are the strategies you can adopt now that can support your brand going forward.
1. Clarify your affiliate program's T&C
We know you've heard this advice before. Your affiliate program terms and conditions can make or break your business.
Already when an acquiring bank or other payment provider sees you're using affiliates they get cautious. Most merchants don't monitor their affiliates. This lack of supervision often results in chargebacks triggered by misrepresentation and false claims.
Do yourself a favor. Go to Google yourself right now and look at what ads and content affiliates are saying about you. Go to at least two or three index pages. Chances are if you can see any negative search results, your payment provider can too.
Now is the time to dive into and update your terms based on the current direction of your business. Spell out exactly what methods of promotion affiliates can and cannot do, the claims they can and cannot make, and the channels that they can and cannot use.
Banks and payment gateways are getting stricter about advertising practices. One false move can result in them terminating your account. So, close the gaps and make sure to remove bogus claims about your product or service from affiliate sites and ads.
2. Integrate 3DS
Fraud and chargebacks are two of the main issues affecting advertisers via their affiliate programs. So, now is the best time to upgrade your security protocols. One of the best areas to start is by implementing 3-D secure (3DS) version 2 security standard.
False transaction attempts come in all forms. This includes a foreign customer buying with a credit card number and no security code. Or, a buyer's IP location being the complete opposite of their credit card bank identification number (BIN).
There are several anti-fraud software tools on the market. However, implementing 3DS gives you a more secure system for processing card payment transactions that reduces fraud and chargebacks. The updates to 3DS2 will also remove some of the friction that led to conversion losses in the earlier versions. You get a more secure and seamless way for customers to pay you.
3. Conserve funds
Take a page out of your payment provider's book. Merchant banks and other payment processors require you to have a merchant reserve to secure your account against fees, chargebacks, and refunds. Why don't you do the same with your overall business? Put a reserve system in place in the event of a barrage of fraud and chargebacks caused by rogue affiliates.
Also, having your own reserve in general is a smart move in the event something goes wrong with your payment provider.
4. Build strategic brand partnerships
Do you know stock photography? Then you know that last year big Australian brand Canva bought Pexels and Pixabay, the two biggest free stock photo sites. Somewhere in this mix are affiliates that promoted subscriptions to stock photos not only of these companies, but also of big stock photo providers like Shutterstock and iStockPhoto before acquisitions took place. That's a ton of traffic!
These types of acquisitions are common. Affiliates saw this in the 2010 era when super coupon brands acquired smaller coupon and deal sites.
So, it's time you look into procuring top sites to corner your vertical. If you're not in the market to buy, that's fine. Even exclusive partnerships with super affiliates can enhance your affiliate marketing performance if they're getting something unique other partners are not.
Even as you adopt new contingency plans, consider how to move your lower demand products. Strategic partnerships with reputable affiliates that already have strong audience can help you get your product or service to the right market.
5. Never place all your eggs in one basket
The second wave of COVID-19 may be even more detrimental to businesses. So, now is the time to plan on how to diversify your income sources and payment processing.
For example, at DirectPayNet, we've helped numerous high-risk business owners build out their offshore payment processing. This has allowed them to tap into global markets while negating the pressures from hotspots affected by COVID. In doing so, they have also been able to expand their affiliate programs to established affiliates in overseas markets.
You can do the same for your business, especially if you engage in cross-border transactions. So, consider expanding your affiliate marketing program to overseas partners. Even your US payment processor can offer additional currencies to help convert international sales
To get an idea of how to do so, you can check out Affiliate Summit. They are still holding worldwide events, albeit remotely out of necessity for social distancing. This could be an opportunity to connect with partners around the world. It could also help you collaborate with more affiliates who aren't big on going to large events in person but have a strong online presence that supports your target market.
6. Trim the fat
This can be a little difficult to do, but it's a business decision you need to make, nonetheless. One that supports future revenues.
You need to remove low-performing, high chargeback affiliates and media buyers that are draining your budget. If your program allows, consider having a more concentrated list of medium to high-performing affiliate partners. You can then move the commissions you would normally pay to the non-performing affiliates over to the top converting ones. You'll also be building a strong partnership to take you through the second wave and beyond.
This will also work to reduce your chargeback and fraud ratio since your network now consists of reliable partners with quality traffic.
But make sure you're respectful with your partners when you make this transition. You want to ensure you keep the goodwill of your lower affiliates if you do decide to open back your program.
7. Pay attention to the numbers
They don't lie. Your transaction data analysis must get even more in-depth to identify volume, risk and conversion rates.
For example, imagine using the same Facebook Ad up for more than 90 days. Let's say you initially had a surge in impressions, click-throughs and sales. Later you notice a steady drop off in clicks and actual purchases from that same content. The issue could be ad fatigue. At this rate, it's time to refresh your creative or content to stimulate the responses of your prospective customers.
Additionally, look at how many chargebacks are linked to specific affiliates or marketing creative. Examine how certain orders contribute to chargeback-to-sale ratios over the long term.
When you know and understand your numbers, then you can adjust, identify problematic affiliate and media partners, and streamline your program even more.
8. Eliminate affiliate marketing cannibalization
As you may note, a lot of large advertisers with affiliate programs prevent affiliates bidding on branded keywords. This is an attempt to prevent cannibalization because of their own affiliates. It increases advertising costs and hurts data integrity when running statistics.
For your high-risk business, perform an audit on all marketing channels so you can stop cannibalization.
So, for example, if your in-house marketing team and an affiliate are both promoting using the exact same content in Facebook Ads, they're competing against one another. Distinguish who is allowed to use those ads vs. compete on keywords.
You can also consider removing last-click attribution in favor of first-click attribution to reduce predatory behaviors by affiliate partners.
Key takeaways on managing your affiliate marketing
Over the past few months, customer behavior and demands have altered. So, continuing with 'business as usual' cannot be the order of the day if your business is to weather the pandemic and come out stronger on the other side.
Not all high-risk businesses have been lucky in the affiliate marketing space. Some advertisers we know have grown their affiliate programs to more than 1000 members with very high conversions. Some other have not seen that success. So, it's important to take the necessary steps now to protect your business for the future.
This is a great place to start in streamlining your business to make the most of your affiliate programs. So, expand your market and affiliate opportunities, add offshore capacity, and bump up your security protocols.
DirectPayNet helps high-risk businesses with affiliate programs access domestic and offshore payment gateways. Our team also helps implement systems to reduce fraud and chargeback ratios.
If you want to expand your business beyond American shores, email our team today.