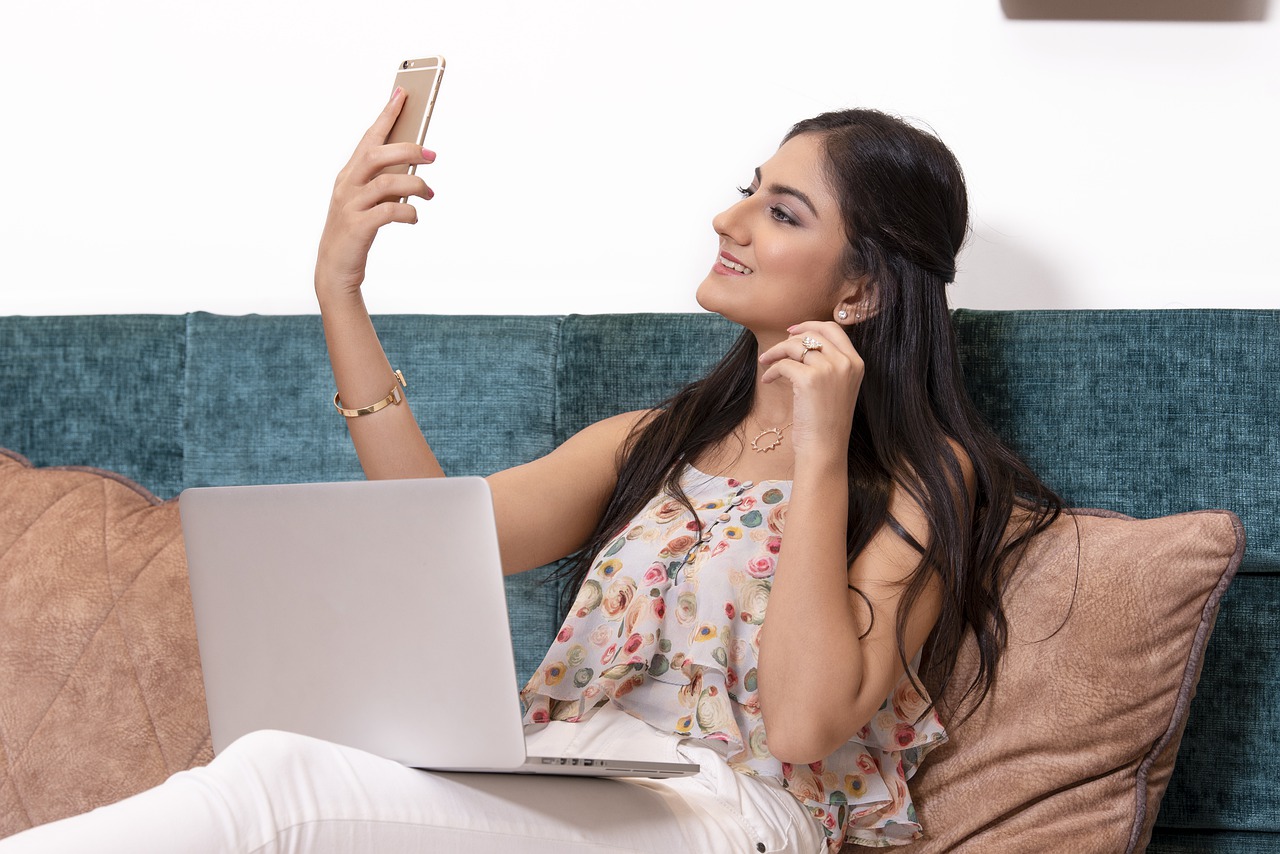 Adult Dating Sites & Hookup Apps: Payment & Sales Success In A High-Risk Market
Aug 23, 2019 8-MINUTE READ
Adult dating sites and hookup apps have come a long way since the birth of online dating in the 1990s. The Internet has shown consistent yearly growth in this area. The online dating segment alone amounts to US $1.7 billion, with a projected compound annual growth rate (CAGR) over the next four years of 4.2%. This amounts to a total market value of a huge US $1.96 billion by the year 2023.
With these figures in mind, securing a reliable payment processing solution is essential for success. If your dating site or app has any nudity, this may be harder than anticipated. Many payment processors and facilitators do not allow adult content merchants. Historically the adult entertainment industry has a higher than average chargeback-to-sales ratio. Even if your adult dating site or app doesn't have any racy content, it is still considered high risk.
A quick case study
We recently worked with a US-based adult mobile dating merchant appealing to straight or gay men and women 18 and over. As sales grew to US $25000 per month mainly through their mobile payment apps, profits dwindled 30% from the onset due to fees and payment to the app stores. They needed a new strategy to inject much needed profit back into their marketing.
This merchant found it difficult to scale for a number of reasons. Reasons ranged from a processing fees eating up profits, limited currencies options and high chargebacks. They wanted to apply for a merchant account. However, with their current performance, several of their applications were rejected.
After some analysis, the merchant decided to focus on the LGBTQ market. This represented a majority of their user base and helped concentrate their marketing dollars. With their new merchant account (obtained by DirectPayNet) they were able to expand to Canada and Latin America. Multiple new currencies became available, which increased their conversions in these regions. Additionally, we helped them reduce their chargeback rate from 5.7% down to 1.2% over six months through adding security and velocity protocols to their checkout experience. They are now processing US $125,000 monthly on average. Additionally, their processing fees dipped below 5% due to their performance and obtaining their own merchant account.
Adult dating sites and hookup apps are the same to payment providers
Whether you're an adult dating site or hookup app merchant, there are several risks with operating in this vertical. Companies facilitating a platform for exchanging nude or sexual images and consensual sex are considered high-risk by payment processors. It doesn't matter the market you're targeting, most dating companies (sexual or not) carry more fraud than other online industries. Getting processing through low-risk channels like PayPal and Stripe is not even an option, particularly if you have adult content or images.
High chargeback rates and fraud are synonymous with this industry. This is especially in light of the low membership price points and free or discounted trials offered to attract customers. Promotions of this nature are a challenge to obtaining a merchant account, particularly if you offer monthly recurring memberships. As of October 2019, Visa will lower its chargeback threshold to 0.9%. With tighter rules, fraud prevention and mitigation are a must for all merchants, especially those in high-risk verticals. Failure to act could lead to merchant account closure or worse, MATCH or Terminated Merchant File (TMF) for unacceptable fraud rates.
The key to obtaining a high-risk merchant account is having acceptable risk levels and processing history. New businesses in this vertical can also be approved with strong financials and a good credit score. In addition, we recommend requesting a lower monthly sales limit to build trust with your payment processor and test your business model. Furthermore, dating merchants should recognize the need for enhanced security on their sites and apps.
Fraud changes the way payment processors deal with merchants
The digital dating sector has witnessed both great successes and great demises for adult dating and similar online businesses. One such early mover was Ashley Madison. The company found this out the hard way in July 2015 when they suffered a data breach of their users' names and payment information. Details emerged that Ashley Madison was home to a large number of bot data farmers with fake accounts after an investigation. None of these accounts required proper Know Your Customer (KYC) verification or valid email addresses.
Fraud can make or break your ability to get approved for a high-risk merchant account. For example, if you notice chargebacks increasing it is important to take measures to lower them immediately. Implement third-party tools like 3DS2 at your checkout. In addition, use velocity checks in your gateway to prevent multiple orders from the same card, email or IP in some cases.
Ensure you are maintaining a negative database. You should add all card numbers and customers linked with past chargebacks or refund requests. What's more, additional customer service hours via telephone or chat plus a good descriptor on your customers' credit card statements can reduce your fraud levels.
Adult merchants of all stripes must protect themselves
Adult dating and hookup app merchants must ensure they don't lead to their own demise with unethical practices or ignoring chargebacks. If sexual content is involved, it could attract negative media attention, as well as affect future merchant account and payment option. Remember to secure your website and app with high encryption standards. If you collect private information, safeguard your customers' personal and financial data from a cyber breach. This means ensuring your website or app is PCI DSS compliant.
Being PCI compliant will help you obtain faster approval for your merchant account and ensure your customers' data is protected. If you are new to PCI compliance, speak with your developer or ask your payment provider, such as DirectPayNet, for guidance. We can assist you in becoming PCI compliant, plus offer tools to make your checkout process compliant in little time. Opt to use a hosted page if you'd like to outsource data collection. Alternatively, you can host your own checkout, as several tools are available to ensure your customers' data is protected in a cost efficient and timely manner.
Diversify your payment strategy
In the US, many customers have credit-related issues, which limits their buying capability for online products. Adding options such as ACH and e-checks can help increase your conversions and open new markets for you. Ensuring you understand your market and are able to accept multiple forms of payment is vital to your dating website's success.
Some popular payment options on your adult dating site or hookup app should be:
Your own domestic high-risk merchant accounts from a provider with experience working with the dating industry
An offshore merchant account to have adequate options outside of the US
Bank transfer platform such as ACH or e-check for credit strapped customers
Bitcoin and other cryptocurrencies
Ensure your checkout page on desktop and mobile provide these options clearly for all your customers. Remember to test and collect minimal necessary info to accept the payment on an order page.
Reduce your risk by changing your product offerings
With the upcoming VISA compliance requirements, offering free or discounted trials makes it challenging to have regular subscribers. Merchants offering digital subscriptions must have consent from customers before charging a membership fee following a free or discounted trial period. The aim of this measure is to reduce instances of fraud and minimize customer disputes for subscriptions they did not intend to keep.
Many merchants are already changing their pricing strategy to offer a consistently monthly priced subscription packages with clear terms and conditions. You may offer upsells or complimentary products for your customers. However, keep in mind that upsells cannot have a recurring component; only your main product should carry a subscription. Also, as long as customers' data is secured in your payment gateway's vault, you can offer one-click upsells within your website's members' area. Once your client is happy with your service, they could be encouraged to buy more products from you (like sex toys to enjoy their newly formed sexcapade)!
Developing a safe and trustworthy environment for singles engaging in new relationships is paramount to success in the hookup apps and adult dating space. Also, ensuring real users that are not promoting their own adult cam websites is very important to having engaged customers.
Consider a foreign market
Several large and established adult dating sites and hookup apps (Tinder, Bumble, Grindr) are already on the market. However, more niche sites and mobile apps emerge annually. Ensuring you can target several markets is imperative to your success. Additionally, offering multiple currencies ensures your sales convert better in a given country. For example, having your Canadian customers pay in USD will likely cause many of them to abandon their cart.
Obtaining an offshore merchant account is a way to diversify your payment options and open up new markets. In fact, an offshore high-risk merchant account, can increase sales by an average of 11% approval for your non-US customers. If you have already captured the North American market, going to Europe or Latin America might be your next move. Accepting local currencies and varied payment modes is necessary when expanding internationally. Acquiring dating customers is expensive, so it's important to convert every potential buyer or subscriber!
Finding the right payment strategy for your dating business is pivotal to success. So, if your processor is well-versed in high-risk accounts, cross-border payments (if it applies), and global as well as domestic compliance practices, you're at an advantage.
Make your next move to secure payment processing
The interests of your business as well as your payment processor are both aligned. You want to grow your sales and they want your business!
There are plenty of adult and non-adult dating sites and hookup app merchants. But to have longevity, it is imperative to have a trusted payment advisor in your corner. DirectPayNet is an expert in helping dating site or app ventures secure a high-risk merchant account. We also make it our mission to decrease fraud while increasing profits. Contact our team to tell us about your payment needs.