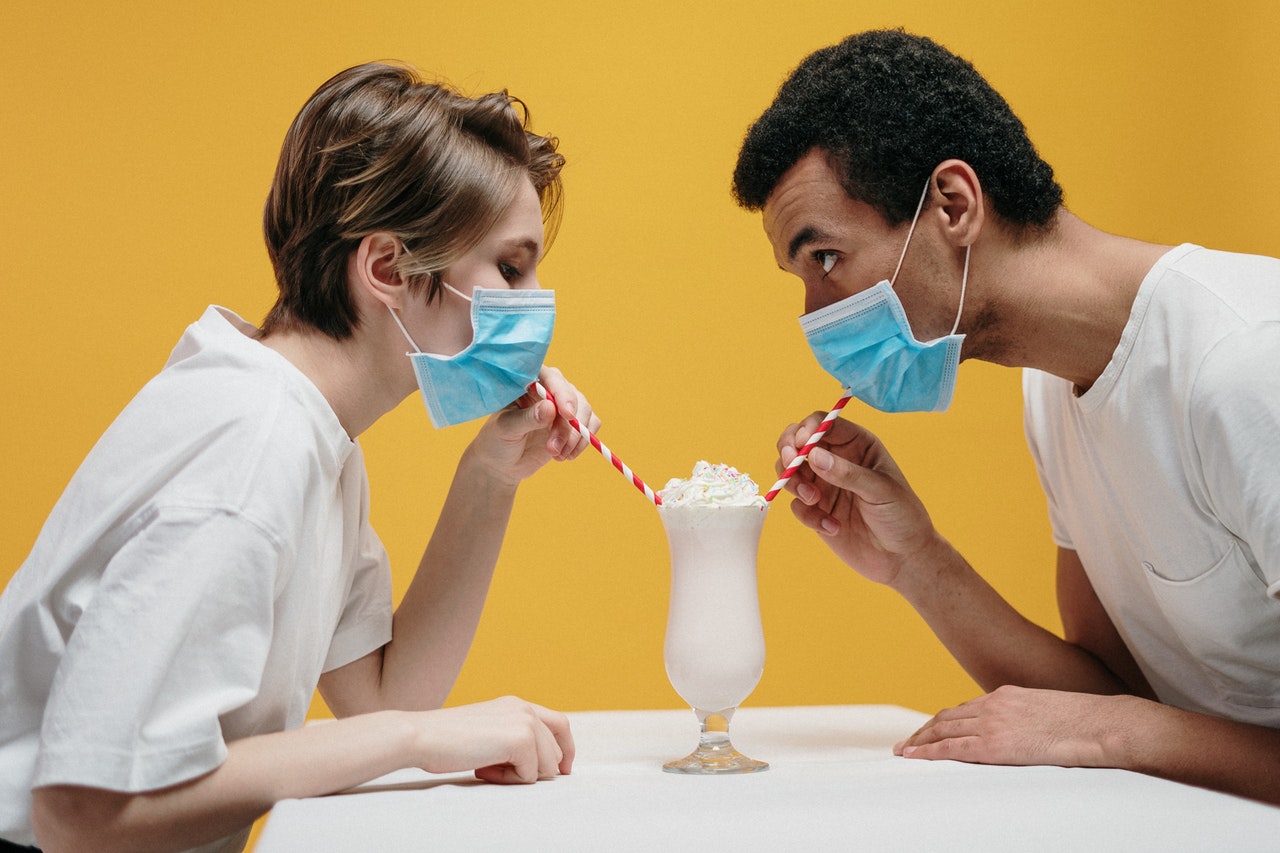 Boom Time For Dating Merchants – Manage Chargebacks & Refunds As You Scale
Jul 16, 2020 6-MINUTE READ
Dating merchants in the US and Europe experienced a wealth of interest from online consumers this past spring. This was influenced by the fallout from Coronavirus. Some people are using dating apps and websites as a form of entertainment while others are truly looking for love.
Dating merchants are seeing record numbers of sign-ups. However, surges in volume is usually followed by record levels of chargebacks, refunds and scams. This has the potential to get out of control and threaten high-risk merchant accounts.
This article is for anyone looking to mitigate these risks to their payment processing. With the following advice, you can grow and scale well into 2021.
Challenges dating merchants have faced
When government-imposed lockdowns took place across the globe this spring, the reaction was positive for dating merchants. They provided a way for singles to still feel intimacy in a world where many were confined to the four walls of their own homes. Dating apps, websites, and dating coach services all experienced a flurry of activity in March.
However, even though many of these services are online-only, they've not been without their own challenges.
For dating sites and apps, the issue has introduced new technology to meet demand. Previously, many offerings merely acted as matchmakers for face-to-face meetings. With that ability stripped away by the Coronavirus, dating services have been trying to play catch up.
For most, the biggest enhancement has been the introduction of video calling technology. The ability to interact face-to-face in a virtual environment has proved a big hit for those who have managed to implement the technology.
However, that's not the only challenge that merchants have faced. US dating merchants have been some of the first to bear the brunt of the rising tide of refunds and chargebacks. Customers without the money to be able to pay for services are issuing chargebacks and refund requests.
Many of those chargeback requests are not justified. Meanwhile, others are actively participating in fraud to receive premium dating services for free.
Do you run an adult dating site or a hook-up app? As a high-risk operator, there are certain steps you need to take to gain success. Read our ultimate guide to find out what they are!
How dating merchants can combat the fraud and chargeback risks they face
Competition is fierce within this vertical. Therefore, merchants need to come up with more engaging consumption methods that can justify the associated fees.
For instance, it makes sense to offer browsing and messages for free. However, users will pay a premium for a virtual video call date that another rival service cannot offer.
However, that comes with its own challenges. If you look at the explosion in the popularity of sites such as OnlyFans, it's clear that people becoming increasingly open to being risqué online.
Thus, you need to put in place stringent data privacy practices and policies to protect your users. A data breach of sensitive material invites fines and reputational damage.
Another aspect to think about is geo-targeting. Long-distance travel is continuing to be beset with lockdown and virus-related problems. Thus, users will only want to interact with people close to them for when restrictions are eased. By introducing these features, you can differentiate your service for competitors. Making it worth paying for.
If you're a dating coach, it makes sense to make the move to Zoom or Microsoft Teams to carry out calls with clients. But it makes sense to acquire signed authorizations or prepaid invoices in advance. This ensures that no one can receive your services and then immediately disappear.
But perhaps the most critical threat is the one posed to your payment processing.
How can dating merchants protect their payment processing?
Of course, chargebacks and refunds are rife at this particular moment in time. As is fraud. Individuals with limited funds will look to use your services without having any intention of paying for them. This makes an already high-risk payments environment, even more dangerous. With major issuers Visa and Mastercard recently tightening up their tolerances, you've got to be on top of your game.
Fortunately, there are plenty of strategies to protect your payment processing abilities. Here are some of the steps you could take to ensure you can continue to grow during this period.
Age and ID verification
Firstly, many dating services are strictly 18-plus. This means you need strict verification processes in place. This practice also works well as a deterrent against fraud.
To win a chargeback appeal you will need to produce evidence that shows you verified the cardholder's identity at the point-of-sale. By asking for a scanned copy of your customers' photo ID, you can rely on it during the dispute procedure.
Use technology to protect subscription payments
The dating world is dominated by subscription products or digital goods and services. For these products, you need enhanced protections in place.
For instance, you could install push notifications to customers. Alerting them to when their subscription is up for renewal. They can then login and update their card details, for example. Explore IP address tracking to prove a digital product or service was used, as well as AVS and CV2 matching.
Diversify payment processing
It never makes sense to put all of your eggs in one basket when it comes to your merchant account. If you're experiencing rapid growth, why not open a subsidiary office in another country with a physical location and local director? That way you can apply for another merchant account for credit card processing of foreign transactions. It will also help increase your conversions if you have a local payment gateway.
In many instances, offshore or EU based merchant accounts have more relaxed qualification requirements. You may even be able to acquire higher monthly processing limits. Helping you to scale in new international markets such as Canada, Europe or Latin America.
Document everything
The key to winning chargeback disputes is documentation. Revisit your terms and conditions and make them as clear and transparent as possible. Next, make the cancellation policy as simple as possible.
You can avoid chargebacks by making it easy to cancel a dating site membership, for example. Make sure your customers can reach you by phone, email and chat if possible. The more contact methods you can support, the better
Also, keep copies of any emailed invoices and customer service communications. Don't forget the terms and conditions the customer agreed to at the time of purchase too.
It's very difficult to argue for a chargeback when the terms are there in black and white.
Make use of latest anti-fraud routing technology
If you haven't already, you need to install 3D-secure (3DS) technology to route your payments.
This process requires strong authentication (such as an additional PIN number or fingerprint), minimizing the chances of chargebacks. It also makes use of machine learning technology to spot emerging fraud patterns. You can use 3DS in unfamiliar geographical markets or with new customers that may present a higher risk for your dating business.
Speak to your payment services provider or acquirer about its implementation.
Enjoy the boom in users without the associated downsides
It's clear that dating merchants are experiencing a boom in user numbers. But merchants must remain alert with the virus having such a devastating effect on the economy.
Chargebacks, refunds and fraud can eat away at your profits even with the increase in sales. You're going to have to assess how you can differentiate yourself in a competitive market.
Payments are also a worry. With so many internet users struggling for money at the moment, chargebacks and refunds are on the rise. This threatens your ability to process payments through your merchant account. Make sure you add alternative payment modes such as ACH, e-check, and local European debit cards to maximize your sales and conversions.
With the advice laid out above you can achieve both objectives.
DirectPayNet continues to help high-risk merchants thrive in what is a challenging environment. We continue to offer our support throughout the pandemic and beyond.
Contact us today to find out how we can help your high-risk business.