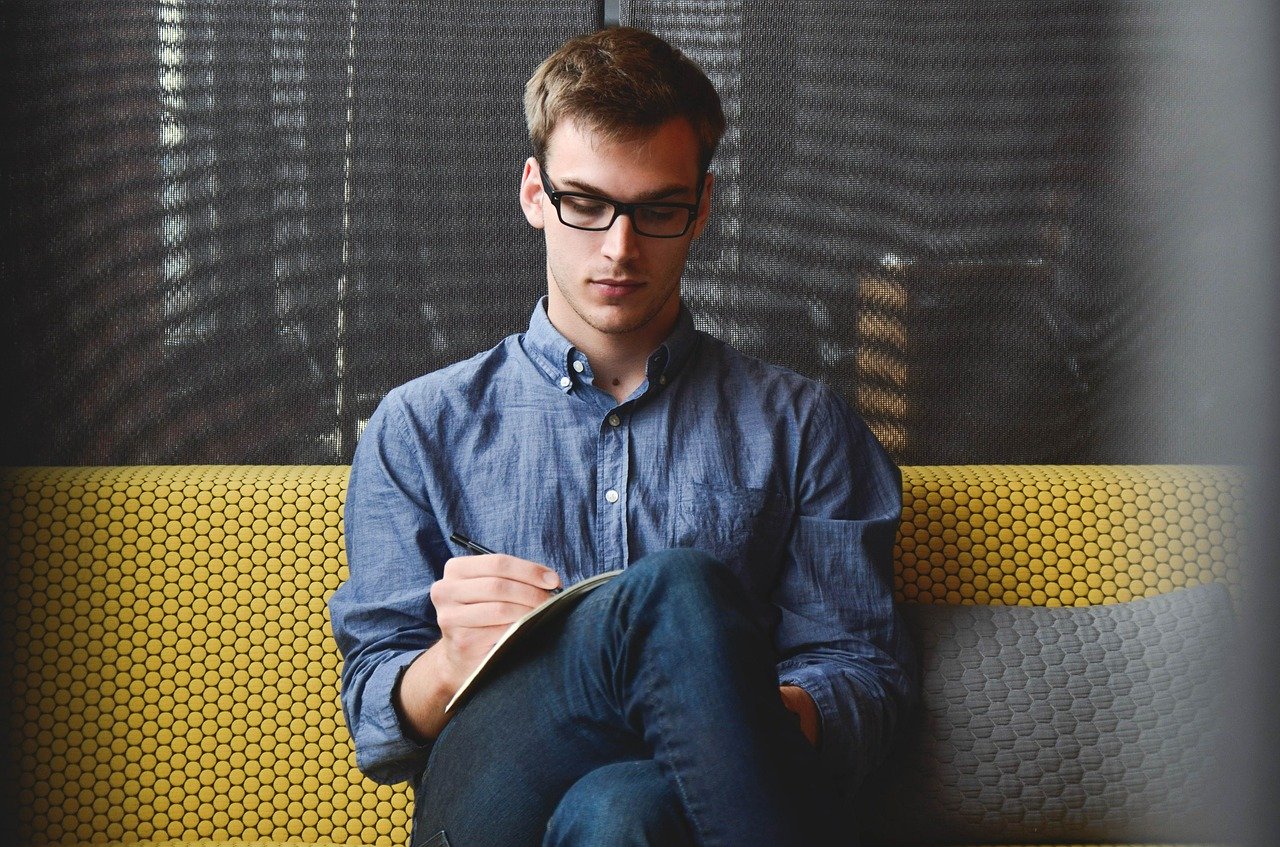 Crush It As A Business Coach With The Right Payment Strategy
Feb 22, 2020 6-MINUTE READ
With more startups looking to hire business coaches, this is a great time to be in the industry.
Being a business coach is all the rage these days! From workshops to online courses, business coaches across the world have developed a full suite of in-person and online services.
But with rapid expansion comes a desire to land clients from overseas. For instance, business coaches based in Europe are looking to enter lucrative markets around the world. But they lack the payment processing capabilities to do so. So, if you're riding the crest of a business coaching wave at the moment, listen up. We're going to show you how to go global!
How a top business coach can take advantage of diversification
There's no doubt about it. The top business coaches offer a variety of products and services. From startups to struggling entrepreneurs, there's something for every type of client. Those products are often delivered online or through mobile apps. Some of those apps even handle the payments side of things too. But this is a dangerous practice for coaches looking to scale.
First of all, you lose control of important metrics such as consumer behavior, fraud and chargebacks. You could end up MATCH-listed or TMF'd without knowledge of just how excessive your risk is. Next, mobile apps are nowhere near sophisticated enough for a professional business coach's operations.
For example, you may have had a great start and want to apply for a merchant account. But an acquiring bank isn't going to accept sales through a mobile app as proof of growth. It's best to have professional payment processing statements to avoid a declined application. Statements from Stripe or PayPal can be very beneficial but once you begin scaling, these payment solutions make it harder to grow as they have restrictions for industries considered "high-risk" such as business coaching and business opportunities.
Thus, as you have done with your products and services, you need to diversify your payments. By building up several different processing channels, you can achieve higher sales limits. You will also gain quantifiable processing history. This will come in handy when you're asked to show this to acquiring banks and other payment providers.
Business coaches invest serious time into broadening their client acquisition strategies. Journalism, speaking engagements, seminars, vlogging, podcasts, and so on. But these avenues need to be effectively monetized. With respectable merchant account providers, it's more than possible to achieve that aim.
No business coach should overlook compliance
Think potential customers are the only ones reading your content? Wrong. Acquiring banks and payment processors take their work seriously. Performing a thorough website and social media assessment is part of assessing the risk of any business. Poor websites and content marketing lead to declined merchant account applications. Here's what you need to be doing to impress underwriters.
There's a reason that some business coaching or business opportunity companies are considered a high-risk industry. Over-promising and under-delivering is a one-way ticket to high volumes of chargebacks. Clients often contact their card-issuing bank when they feel they didn't get what was promised. To avoid this fate, take a hard look at your sales and marketing content. Is what you are delivering quantifiable? Are you able to under-promise and over-deliver?
Once you've made sure you're not making false promises, it's time to ensure you are compliant. Do all your checkout and order pages comply with PCI DSS guidelines? If not, use an approved scanning vendor (ASV) scans and SAQ questionnaires to find out your vulnerabilities. The fines and headaches attached to a data breach aren't worth risking. Furthermore, merchant account providers will decline your application for compliance failures.
Undertake a thorough review of your site. Do the consultation packages match the right order pages? Do you have thorough and unambiguous cancellation policies? What about clearly-stated terms and conditions, as well as up-to-date privacy policies? If you operate in foreign markets, do the currencies match up to the locations? These are all website issues you need to rectify if you want to secure better payment processing solutions.
Thinking of setting up a recurring membership model for certain aspects of your business coaching services? Did you know there are 5 must-haves before you can gain merchant account processing for subscription payments? Find out what they are here!
How to take your business coach enterprise global?
Once a Europe-based business coach has found success in their respective domestic market, the itch to go global can become irresistible. If that's the case, think carefully about how exactly this aim will be achieved.
For example, think about how can you expand services from the UK to the rest of Europe. Take the Polish market for example, do you have local knowledge of the country? Can you speak the language and later offer in-person services here?
Either way, you will need to set up a registered business within the country to secure payment processing services (Europe works as one region so if you have a business registered in the EEA, you have several options for payment providers across the EEA; although to obtain a high-risk merchant account in the US, you will need a company and bank account in the US). Ensuring you accept all the local currencies in all the countries you are accepting orders from will increase your conversions so ensure to work with a payment provider that can help maximize your revenue and sales.
Merchant accounts offer many advantages over other online payment processing methods
Business coaches often turn to payment aggregators such as Paypal to handle online sales when they launch. Why not? It can be set up within minutes. But the advantage of a quick and easy set up soon wears thin.
Sometimes fees for these services are extortionate when compared to traditional merchant accounts. Not only that but PayPal can put in an account freeze or even a termination without warning.
Alternatively, if you're a sub-merchant of a shared merchant account, this can result in sudden loss of processing capability. Often, it's not your fault. In general, being a sub-merchant is volatile as is working with some payment aggregators. Other merchants are sharing the same master merchant account. Those other businesses can be high risk (such as adult entertainment or nutraceutical). They are notorious for huge chargeback and fraud-to-sale ratios. This scenario can leave you high and dry through no fault of your own.
With an individual merchant account, you can control of your own fraud and chargeback ratios. You can also look at transaction-level data in your own merchant portal. Flag any sales that look suspicious before any damage is done. Better still, acquiring bank and payment processors give you access to the latest anti-fraud tools. Protocols like 3DS2 and software like Ethoca and Verifi help keep your ratios in check. You can also create your own checkout page, which will offer a smoother checkout process and help collect all customer data (instead of passing on this valuable information to PayPal or Stripe).
Lastly, and perhaps most crucially, you can secure processing for high-ticket items. A huge part of being a business coach is delivering one-on-one consultations, private mastermind seminars, and online info products. But these are high-cost and high-risk to payment processors. With your own merchant account locally, and in another country should you ever want to expand globally, you can secure the ability to process these lucrative high-value services. With continued low fraud and chargeback ratios, you can also increase your monthly volume limits as you scale.
Business coaches ready to go global need premium payment processing solutions
Business coaching is a booming market. Both startups and struggling entrepreneurs are asking for help from experts to achieve their goals. But business coaching outfits need to make smart decisions when it comes to payment processing. While using a payment aggregator or a mobile app may work when first starting out, they are poor long-term choices.
Individual merchant accounts offer superior control. It's particularly useful to manage important metrics like transaction approval, fraud and chargeback ratios. They have the ability to be scaled as you scale. Better still, you can finally get the processing you need to launch your high-ticket services. But the benefits don't end there.
You can use merchant accounts to launch yourself as a global brand. For those of you in Europe, another merchant account in another country can take you from domestic success to global superstardom. Multiple currencies and languages open up new doors to those willing to take the next step. The question is, are you ready to take it?
Looking to secure your business coaching legacy? Payment diversification through merchant accounts is critical. DirectPayNet is experienced at securing merchant account services for businesses in high-risk verticals. Email us today so we can help you scale locally and internationally!