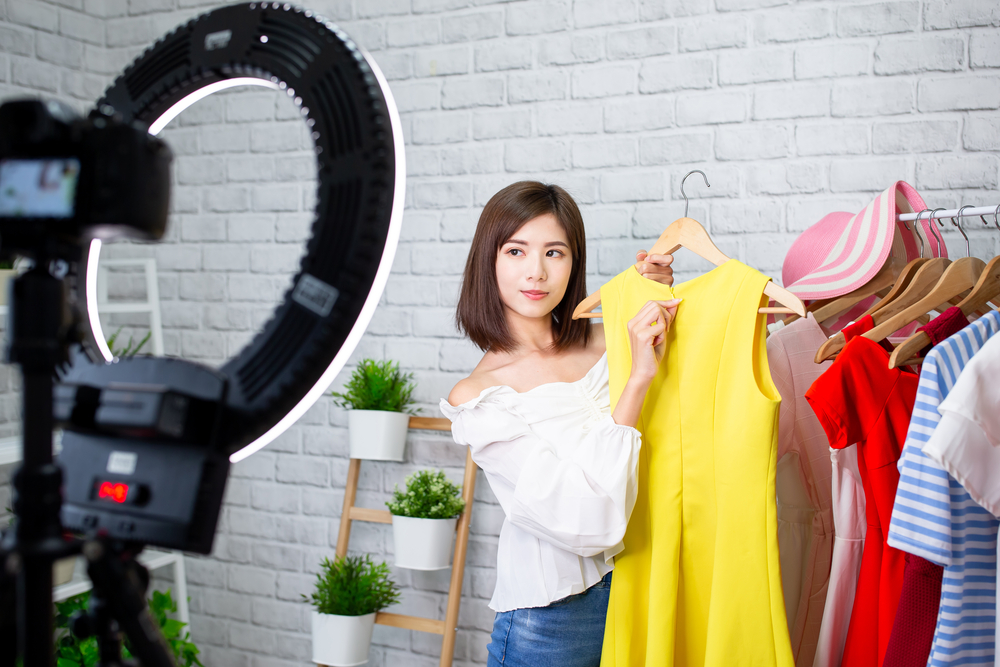 Tapping into the Next Big Marketplace: Facebook Live Stream Shopping
Mar 23, 2021 4 minute read
Remember the days of infomercials and QVC shows that exhibited products "live" with an "act fast or you'll miss out" Call-To-Action? It's back in a surprising form: Facebook Live stream shopping. Better yet, this feels like the future of e-commerce and Direct Response that taps directly into buyer impulse that mixes proof of concept with immediacy (beneficial for both consumers and marketers).
Why you've never heard of Facebook Live stream shopping.
Facebook Live video has been available for years as a platform for people and influencers to get in touch with their followers on a more interpersonal level in real time. Live streaming in general is found on nearly every platform, and there are even platforms dedicated solely to live content (i.e., Twitch). Every social network uses this feature, so why haven't we heard of live stream shopping?
Live shopping is big in China
Live shopping is hugely popular in China on a platform called Taobao, which is Alibaba's version of eBay. Though it's not a social network, it does have merchant content akin to what gets posted on social networks, including live shopping.
The merchants that succeed use a host to present the item to viewers just like what we used to see on TV shopping channels like QVC and HSN. The more enthusiastic and lively the host is, the more viewers they attract, the more products they can sell.
E-commerce livestreams do exist already outside of China
Though this form of livestream shopping is big in China, it's not the only form of e-commerce livestreams. The adult industry has been using live content to attract buyers to leave tips for decades now. eSports and live gaming streams also use a similar tip feature.
The method of livestream buying like a shopping channels sounds alien, but it's not far off from what we already do.
Facebook Live shopping is the next evolution of online shopping.
Influencers are a huge part of social media success. Not just personal success, platform success is also heavily reliant on influencers to keep people online and using their network. The story is similar for all social networks: first came personal content, then celebrity content, then influencer content, then ads/stores/collaborations.
Marketing on social networks
Scrolling through Instagram, it seems every other post is an ad, between every Story there's a merchant story/ad, and with every influencer account there are ad collaborations. This type of selling works and this is a perfect example of two marketing methods that can be summed up as direct and indirect.
Direct marketing: obvious ads and content published by the merchant.
Indirect marketing: products tagged and promoted by people unaffiliated with a store or brand.
Why live stream shopping will work
Both methods of marketing improve sales (otherwise merchants wouldn't use them) but understanding why they work is important for success with social and Facebook Live stream shopping.
Direct marketing is just that, a direct link between you and a consumer. There's no funny business going on, you tell them "here's my product" and they create their own opinion on it and your brand. Indirect marketing puts a face to your product, telling the consumer "this is the type of person these products are made for". If they like the face (and personality, attitude, etc.), then they're likely to relate and buy it.
With Facebook live stream shopping, you'll need to use both. This is based on its success in China where merchants use hosts to display the product. The host is likeable, energetic, enthusiastic, and interactive. S/he acts as the bridge between you and the consumer, but they have the personality of your brand.
FOMO is your best friend
The biggest perk to live shopping is its immediacy. When there's a limited quantity or a live stream sale/discount/shopping event, viewers will be more likely to make a purchase because they don't want to miss out. Even if the host is super enthusiastic a product that's regularly priced, viewers will be keen on making a purchase.
Stay-at-home shopping and live streaming grew exponentially this past year.
The COVID-19 pandemic has kept people inside for a year now, but that hasn't hurt many stores that operate online. Shopping from home is easier than ever today with e-commerce marketplaces and online stores that are available 24/7, no matter where you are.
E-commerce revenue grew by a whopping 80% in the past year and livestream viewing grew 99% year-over-year.
One of the greatest elements of design is to develop in the way that users already do something. Basically, go to where the people are. This is the exact mindset necessary for Facebook shops to succeed with live streaming. If consumers are already purchasing more online and consuming more live content than ever before, then that's exactly where you need to be as a merchant.
This is the perfect blend of entertainment and e-commerce and it's what has propelled this industry to a valuation near $66 billion (in China). Facebook Live stream shopping is newly available, Instagram shops are available (live is in the works), and Amazon Live shopping has been around for roughly one year. That leaves plenty of opportunity for you to still be a pioneer in this emerging market and make a name for yourself in streaming before the flock.
Allow your viewers to shop instantly via live streaming with the right payment solution.
The biggest pain point for Facebook Live stream shopping is finding a payment processor that can handle upswings in volume. You set up your products, put in the effort towards video production, and have the right host to represent your brand—don't let it all fall to the wayside with the wrong payment solution.
Drop shipping on live streaming
Sales for drop shippers fluctuate dramatically. You could make millions in a single day followed by several days of nothing. Most payment processors don't like this swing in volume because if a chargeback occurs and there are no sales coming in then the merchant goes into the red and the processor is responsible for funding refunds or chargebacks.
Of course, there will be another day of incredible sales, but the time in between those days puts unwanted stress on these payment processors. They're unwilling to front to accommodate the drop shipping industry. Therefore, they try to avoid drop shippers.
The best solution for handling payments as a drop shipper is with a DirectPayNet merchant account. This payment solution perfectly accommodates drop shippers wanting to tap into Facebook Live shopping. You benefit from low fees and easy integration, your customer benefits from the ability to make instant purchases, and your store can continue to climb the ladder of live shopping.
Setting up for live shopping
The way live shopping typically works is by adding in the product directly to the platform. In this case, that's adding your product to your Facebook page. When a user goes to make their purchase, they're taken directly from that Facebook product page to the checkout on your site. This is where things can get messy if you don't set it up right.
You must feed into the immediacy of the buyer who is avoiding buyer's remorse with a solution that allows them to instantly make their purchase. No waiting, no downtime, just simple purchasing.
DirectPayNet makes becoming a pioneer of live shopping profitable and hassle-free.
Contact our team about opening a merchant account and we'll get you set up for live stream shopping so you can scale your business. This industry is booming, so don't wait to go live. Contact us now.