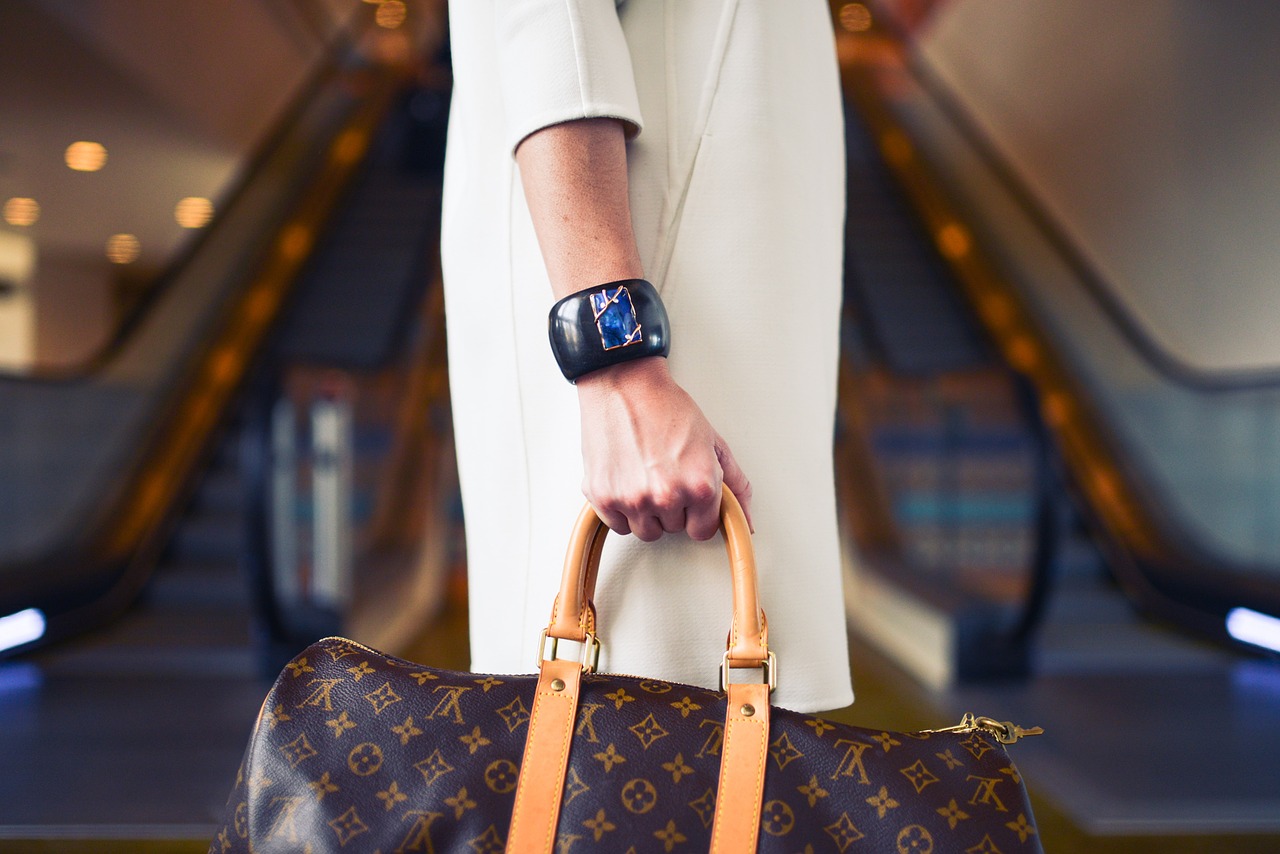 High-Ticket Merchant Account – Get Approved To Sell Items Over $1000
Jul 16, 2019 10-MINUTE READ
How easy is it to get a high-ticket merchant account for luxury goods, travel-related products, masterminds, or conferences above a thousand dollars? As you and most vendors can probably attest, it isn't easy at all.
Over the years, we've seen high-risk companies get declined repeatedly for a merchant account, because they sell expensive items. Alternatively, approved business owners are given ridiculously low monthly credit card processing volumes. Selling high-ticket products can cause you to reach that limit fast. This limitation leaves cash in your consumers' pockets when you can't accept any more credit card payments for the month.
The main reason for these low approvals from acquiring banks stem from three core areas. The first is that the client's industry has a reputation for high chargebacks (like travel or biz-op). The second issue is the steep price point of goods and services. And, the third challenge is when companies have little to no processing history. However, this does not have to be your reality.
We will demonstrate how to ultimately get approved for the type of high-ticket merchant account you need. Plus, we'll take a look at improving order fulfillment and landing more payment processing channels to expand your business.
But first …
What is a high-ticket merchant account?
A high-ticket good or service is a higher-than-normal dollar amount you expect to charge for a single transaction. For example, low-risk merchants will charge $20, $50 or $150 per product. High-risk merchants will charge $300, $500, $1000 and even as high $10,000.
What is your highest ticket amount? This is a question asked on merchant account applications, as the service provider will set this figure as your highest allowable charge for one sale. The higher your single transaction limit, the more documentation you'll need to provide. For instance, explaining what that product is and if there are any special terms, like whether a deposit is required. Also, your potential provider may question the financial stability of your company to handle these types of charges and the repercussions that could come with them.
Travel, educational conferences, and luxury goods and services are classified as high risk. When ticket sizes reach over $1000 in certain business categories, obtaining a merchant account seems impossible. Acquiring banks may differ at what price your product or service may be considered a high-ticket item, but anything at $1,000 and over is generally within this range.
So, how does it work?
Selling high-priced goods and services typically requires a high-ticket merchant account. This can be both business to consumer (B2C) or business to business (B2B). You're considered a more reduced risk if your sales are primarily in a B2B setting, because of the limited potential for chargebacks and frauds.
However, in the B2C sector, the likely possibility for chargebacks and fraud are greater for big ticket items. Therefore, merchants in this category (e.g. vendors of designer shoes or travel services) are high risk.
The higher the ticket price, the higher the financial risk. That's because one fraudulent $1,000 transaction for you could be 50 fraudulent transactions for a low-risk merchant selling $20 items. Therefore, your business carries a higher risk for the merchant account provider who will be liable for the transaction should you be unable to reimburse a chargeback.
Some examples of products and services that can fall in the high-risk category include:
Sellers of high-end sneakers or shoes
Top designer clothing brands and outlets
Jewelry sellers
Travel tours, booking sites and clubs
Customized goods retailers
Ticket vendors (e.g., corporate events and educational conferences)
Premium beauty, health, and fitness products
Other luxury goods
3 Reasons high-ticket products are considered high-risk
There are three key reasons why your business in any of the categories mentioned above will be deemed as high risk. These are high chargeback rates, the potential for fraud, and order fulfillment issues.
Chargebacks
The higher the ticket price, the greater the chargeback risk. As such, contingent liabilities for a chargeback on a $1,000 product will be significantly higher than a $50 payment especially when there is a dispute.
Fraud
High-ticket items are often "friendly fraud" targets. This occurs when a customer contacts their bank to dispute a legitimate purchase by claiming a myriad of different excuses. Reasons can range from damage during shipment or not as ordered. What is often the case in these instances, is that the consumers' bank will side with their customer and initiate chargeback proceedings. Alternatively, it's simply buyer's remorse, and they want to reverse the purchase.
Other fraudulent activity that tends to target high-ticket e-commerce sites include cybercriminals using stolen credit cards. Fraudsters using this technique tend to focus on companies that sell luxury goods like high-end sneakers or electronics. They order items which are then shipped and delivered before the cardholder realizes the problem and moves to contact his or her bank to request a cancelation. Merchants are left out of pocket for the merchandise and sale amount.
Order fulfillment
If your business model means that you could have a potential problem in fulfilling orders, then this places you in a high-risk category. For example, let's say you're selling custom luxury carpets. You get 10 orders in one week for the same style in the amount of $3500. But, your buyers have learned that the same carpets have suddenly gone out of stock and are on back order. Therefore, they'll have to wait an extra week for it to be delivered. Seven of those ten customers will not want to wait for the product, so they'll ask for a refund.
Because of the ticket price of the item, they may be keen to get that money back. Some impatient customers may contact their local bank to issue a chargeback. Suddenly a gross sale of $35,000 may be instantly reduced to $10,500, because $24,500 is refunded (maybe more due to double refunds). Consequently, you've lost more money, because of transaction and chargeback fees, and other expenses. This is a high financial risk!
So, order fulfillment capability is a high priority area for high-ticket merchant accounts. Communicating with your customers if delays occur is of utmost importance.
The Importance of web and industry compliance
Another factor that will influence your approval for a high-ticket merchant account is your website and industry compliance.
Are you using appropriate security measures to safeguard your customers' data and protect transactions via your website? Are your service providers (like your shopping cart, checkout page software and CRM systems) PCI compliant? Have you considered adding 3D secure on your checkout page? This can help mitigate fraud by adding 2-factor authentication on your orders. Read more about 3D secure.
You also need to investigate the certification and licensing requirements for your industry. For example, certification is especially important in luxury and high-ticket items where you need to prove the source of the items. If you're selling designer sneakers, you must possess a certificate of authenticity for your product. Otherwise, banks won't have any way of knowing whether your sneakers are real or fake.
Merchant account providers assess other business areas. This includes product delivery methods, the condition of your inventory and your overall order fulfillment processes.
Therefore, be knowledgeable about your industries' requirements so you can be compliant with all regulations and requirements.
Instantly improve your

chances

of being

approved for a high-ticket merchant account
You can't change the industry in which you operate; therefore, a high-risk merchant account will be standard for your business. If your company products are high-end, then it's wise to apply measures to help make your case for your merchant account approval. The following are a few strategies available when you operate a big-ticket business.
Start with low-risk payment processing

You can adopt low-risk practices like using ACH processing. This will reduce the risk of fraud and high chargebacks, which can result in MATCH-listing. Moreover, it will produce strong processing history for when you apply for your next merchant account.

Take deposits for high-priced items

Ask for a 10-50% deposit if omitting products priced at $1000 or more via your online store is not possible. Consider taking a partial deposit on your high-ticket items and allow the balance to be provided on delivery. This tactic will limit order fulfillment issues and chargebacks. This is especially useful when you provide custom designed products. If you opt for this route, then signature-on-delivery is a must.

Do not offer free trials

Have you ever forgotten to cancel a free trial? If you never wanted the product you will then decide to ask for a refund. This scenario has played out for many merchants who require a credit card or other payment method to sign up for a free trial. This method is also quite popular for sellers of monthly subscriptions for luxury jewelry. It's best to remove free trials from your website to limit the risk of chargebacks from this process.

Start with lower-priced products and services

Some acquiring banks use $1,000 as the maximum for high-ticket items. You could consider pricing your items just below this marker. Then, when you have at least six months of processing under your belt to prove financial stability, you can start offering products at $1,000 and over.

Have a track record of service or product delivery

As we've shown, when a high-ticket merchant applies for a merchant account, one of the areas looked at is order fulfillment. So, you should be able to demonstrate strong management of the shipping and delivery process and a good history of completing orders. This is also a good method if you already have a merchant account but need to apply for a higher monthly volume cap.
Let us help you secure a high-ticket merchant account
High-ticket merchants constantly face potential fraud, low transaction approval rates and poor order fulfillment. Therefore, you need a payment solution with robust features to prevent fraud and high chargeback rates.
Amateur merchants often sign with the first service provider that gives them the ability to process credit card orders. Instead of doing that, let's talk!
DirectPayNet specializes in helping medium to large-sized high-risk merchants land the right payment solutions. For high-risk Europe and US-based businesses who are in good financial standing, let us help you find the right payment solutions partner.