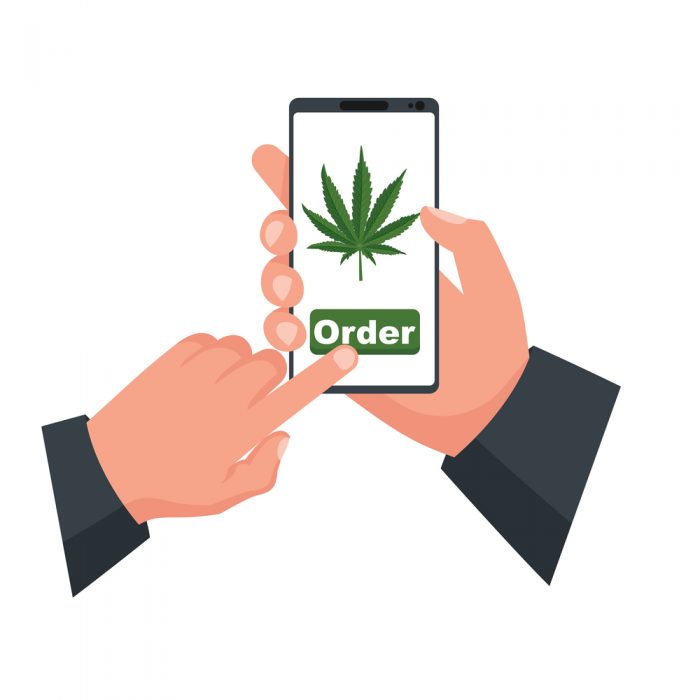 How to Sell CBD Online in 2022
May 20, 2022 3 minute Read
Whether you are a brand new online CBD merchant or an experienced one, the CBD industry is ripe with potential for business.
The market is still developing and is currently filled with uncertainties, which means that wise businesses will capitalize on opportunities to stand out in the cannabis industry while they still exist.
When selling CBD online in 2020, you can boost sales by focusing on three things: differentiation, digital marketing, and business model.
Differentiating Your Brand/Products
Without getting into how to create a business (you can view some of that here), the best way to market CBD products and boost online sales is through differentiation.
CBD might be a new-ish market, but there are still many businesses competing in the industry. That's partially due to excitement of a new industry's potential and partly due to strict regulation.
In any case, differentiating your products or brand can bump up your bottom line significantly. Here's how to do it.
Choose A Good Supplier
There are plenty of places where you can buy CBD oil — but not all of them will be able to provide the quality or purity that you need for your business. When choosing a supplier, look for someone who's transparent about their sourcing process, so that customers know exactly where their product came from.
Here's what to look out for in a supplier:
Choose a company that is GMP certified.
Look for companies that use third-party testing labs.
Avoid companies that use unapproved ingredients or additives in their products.
Above all, you want a CBD supplier that abides by state and cross-state regulations. If you buy from Wyoming but sell in California, then you need to make sure the products you are supplied with meet California's laws.
Be Transparent with Your Customers
CBD is a wellness trend that's here to stay. The CBD industry has grown exponentially over the past few years, and it's projected to continue growing at a rapid rate. In fact, the hemp-derived CBD market is expected to grow into a $13.4 billion industry by 2028, according to Grand View Research.
As a seller of CBD products, you want to be ahead of this curve and capitalize on the growing demand for hemp-based products. You also want to ensure that your company stands out from the competition by being transparent with your customers about what you're selling.
The more transparent you are about what you're selling, the better chance you have at gaining new customers and keeping them happy with their purchases — which can lead to increased sales for your business.
Transparent about your source, quality, impact, etc. Customers like seeing the information that backs up their purchase, and if everything checks out then you'll get customers for life.
Be Unique with Packaging
One of the best ways to set yourself apart is by using product packaging that stands out. Here are some tips for making sure your CBD packaging gets noticed:
Make sure it's designed for your brand and audience. As we mentioned above, CBD products are all about differentiating yourself from the competition. That means choosing packaging that fits with your brand and resonates with your audience (i.e., potential customers).
If you're selling CBD as a supplement for pain relief, for example, then soft colors and calming imagery work best — not bright reds and greens that scream "Christmas!" You want to use colors and images that reflect your brand personality and target audience while still standing out.
Make sure it tells people what to expect when they open it up. People who haven't tried cannabidiol before need an idea of what they're going to get once they open up their package of gummies or capsules or tinctures or whatever else you sell. Your packaging should include ingredients lists and dosage instructions so customers know exactly what's inside.
Home in on Effective CBD Marketing and Outreach
You already know the power of CBD marketing. But are you using the right platforms or reaching the right people? Does your current CBD advertising strategy need a facelift or just a few minor tweaks?
Check your stats and use SEO (search engine optimization), content marketing campaigns, influencer marketing, and new CBD marketing strategies to your advantage to boost CBD sales in 2022.
Create an Email List
Email marketing is one of the best ways to get your brand out there. If you're selling CBD online, it's essential that you create an email list for your business.
Here's why:
Email marketing works. It's still one of the most effective ways to reach customers because it's personalized and can be sent out on a schedule that fits your needs.
Email makes it easy for you to stay in touch with customers who have already purchased from you, which means they'll be more likely to buy again. For example, if they order one type of product and love it, they'll likely want other items from your brand (and maybe even refer them to friends and family).
Email lists are easy to create and maintain — all you need is an email service provider (ESP) like MailChimp or ConvertKit — and there are plenty of resources online about how to set up an automated email campaign for your CBD business.
We can all but guarantee that you aren't using email to its full potential. Now's your chance to do so.
Clearly Define Your Brand Identity
Your brand identity should reflect your company's values and goals. It should also align with what your target audience wants and needs. If you don't have a clear idea about who your customers are or what they want, then it will be difficult to create effective messaging for them.
By taking your brand identity seriously and apply it to everything—social media posts, packaging, emails, landing pages, etc.—you create a stronger connection with your audience.
Defining your business' identity, you also help improve brand awareness. Customers can easily recognize you when you have something that makes you stand out.
Master the Upsell
Upselling is an essential part of any ecommerce business — and especially so when it comes to selling CBD products online.
The idea behind upselling is simple: Instead of offering just one product at a time, offer several related items together as part of an upgrade package.
For example, instead of offering just one type of vape pen, offer different color options or accessories as part of an upgrade package. Upselling can boost your average order value (AOV) significantly — which means more revenue for you in the long run.
Keep Your Business Model in Check
CBD products aren't just popular among CBD consumers — they're also popular among businesses. In fact, many companies are selling CBD products as part of their new product line, homing in on the health benefits (and market share), which means that they're competing with you for customers' attention and money.
To stay ahead of them, think about adjusting your business model to offer something unique or better than what other CBD companies have to offer.
Launch a Subscription Service
Subscriptions are the future. Using a subscription business model ties your customers to your store. We don't want to make it sound like a trap; your customers should want to buy from you.
Offering a subscriptions automates things. Customers can continuously receive the products they already buy without putting in the effort.
Less friction buying from your cannabis store, more friction canceling a subscription. That's the way to win.
Create a Loyalty Program
Here's how it works: You offer some sort of reward for each purchase made on your site. It can be anything from discounts on future purchases or free products. The idea is that customers return because they want the rewards.
It's simply a way for customers to earn points or discounts in exchange for their loyalty. The more they buy from you, the more points they earn.
The best part? Loyalty programs are easy to set up and manage, so they don't cost much (if anything) to implement. Plus, they encourage repeat business and boost customer retention rates — which means higher profits overall.
Create a Strong Value Proposition
A unique value proposition (UVP) is an important part of any business model — including CBD brands.
A value proposition describes what makes your company special and why people should buy from you instead of another company. Have an idea of what your unique selling proposition (USP) is to boost CBD sales in 2022.
Your UVP could be your company values (e.g., a stance on selling eco-friendly products), or a loyalty program as mentioned above, a lifestyle, or even a particular product. Maybe you really know what you're doing when it comes to topical CBD creams. Use that as a marketing tactic and rise up in the rankings.
Selling CBD Online in 2022 Requires a CBD Merchant Account
CBD is still in a regulatory limbo with the FDA (Food and Drug Administration), federal law, and state law, which is why it's imperative that you start or continue your CBD business with a high-risk CBD merchant account. Everything from product sales to advertising policies can affect your CBD business' bottom line.
These accounts are designed for your industry and actively help you make sales and stay running (unlike providers like Stripe or Square who only work with low-risk businesses).
Open your account with DirectPayNet and become one of the best CBD entrepreneurs in your state.