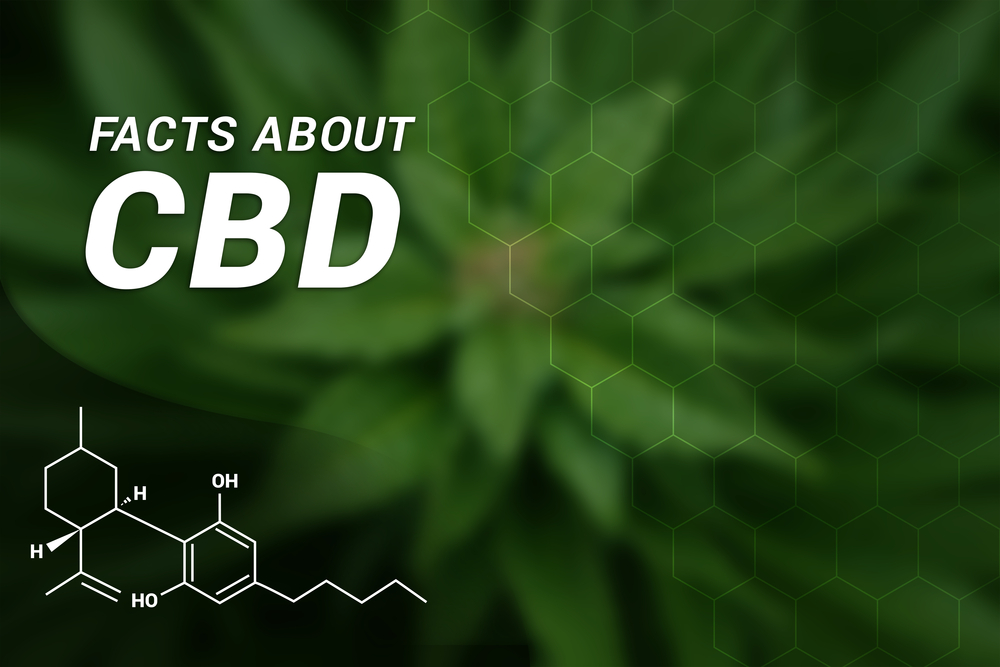 How to Navigate US Federal Regulations on CBD Sales from Shopify and Online Storefronts
Apr 1, 2021 4 minute read
CBD often sounds like the miracle substance, cure-all that everyone hopes to find. There are so many health, mental, and sleep benefits that come from using CBD, opening an online store, whether on Shopify or elsewhere, is incredibly appealing.
It's a potentially lucrative industry to be involved in if you can navigate through the complex US regulations regarding CBD sales online. Beyond federal regulations, there's even more pushback from credit card processors. These hurdles can appear deterring on the surface, but there are clear solutions to both issues.
CBD Is Legal, THC Is Not
Before you attempt to tap into the billion-dollar CBD industry, you should know the difference between CBD and THC which equates to the difference between selling hemp products and selling marijuana.
THC is the psychedelic property of marijuana that people seek out to get "high". CBD is the property that relaxes you, helps you sleep, provides relief from pain as well as a slew of other benefits.
Hemp and marijuana are, in fact, the same species and their leaves looks almost identical. The plants do have distinct differences, though, with hemp growing tall with darker green leaves and marijuana growing short with lots of buds and faded green leaves. The defining difference in terms of legal sales is how much THC the plant contains.
Hemp contains just 0.3% or less THC; marijuana contains more than 0.3%. Hemp can also mutate into marijuana with time and replication. These facts are important for a few reasons:
1.     CBD can be derived from either plant. However, legally salable CBD can only be derived from hemp.
2.     If a hemp plant mutates into marijuana, the CBD that's derived from it is now illegal to sell.
Though you may not be growing and extracting CBD oil, yourself, you should pay attention to the wholesaler or provider you do end up using.
Steps to Selling CBD Legally in the US
Federal Legality
Selling CBD in the US is absolutely legal (as well as in Canada). The 2018 Farm Bill states that the sale of CBD products and products made from hemp or cannabis are legal. However, that does not mean every CBD product is legal. There are limits to the percentage of CBD in any product that can be sold. Some products are limited strictly for medical use while others can be sold by a licensed merchant.
The FDA outlines in great detail what CBD products can be sold by regular merchants via e-commerce or brick-and-mortar (i.e., non-medical centers).
State Legality
Though CBD is federally legal, that doesn't mean it can be sold in every state. Each state outlines its own set of rules related to the sale, distribution, and consumption of CBD products.
The strictest states forbid any cannabis-related products and hemp-derived products, like cannabidiol, entirely—medically or recreationally.
Some states reside slightly under that level of rigidness by allowing only medical marijuana. There's a slight disparity here where some states will only allow it in extreme cases with a lot of hurdles to jump through for the patient while others are much more relaxed but still require a prescription.
Finally, the remaining states allow both medical and recreational use of marijuana and CBD.
Before attempting to open your CBD business or obtain a license to sell CBD products, understand your state laws by following the information outlined here.
Licensing
If your state allows it, your next step is obtaining a license. You'll first need a business license (most operators go for an LLC), but you'll likely also want to apply for a resale license if you're using a wholesaler. These licenses vary in process state-to-state, but they are generally easy to obtain. You'll need these licenses whether selling on the Shopify platform, on another site like WordPress with WooCommerce, or in-person.
Online Sales
Now that you're licensed, you're ready to start building your online store. One of the best places to do this is through Shopify, though there are a number of site builders and store builders you can choose from. Shopify does clearly state that they allow the sale of CBD on their platform. Choosing the platform avoids any future worries you might have about Shopify CBD sales in comparison to sales on other platforms.
There's a wide range of CBD products able to be legally sold online, whether you choose Shopify or elsewhere. Pick one, all, or curate a handful. They range from gummies, concentrates, and capsules to topical creams, ointments, vapes, and sprays. There are even CBD products for pets which are perfectly legal to sell (intrastate only and dependent on state laws).
Once your store is built and ready, you need to choose a third-party payment gateway. Even though Shopify allows CBD stores to use their platform, they do not process online CBD sales through their own payment gateway.
Payment Processing for Online CBD Stores on Shopify and Elsewhere
Payment Processor Issues
Shopify is an e-commerce platform designed for online stores, complete with its own payment gateway. The problem is Shopify payments prohibits its use for the sale for online CBD companies or other high-risk merchants.
In fact, most credit card payment processors don't allow the use of their service for high-risk merchants including CBD sellers. If they do allow access, it's only after a lengthy approval process and follows with high monthly/transaction fees.
If caught using these payment providers for your Shopify store without their approval, you'll be faced with a hold on all transactions, a ban from their service, no way to fulfill your current orders let alone future orders, and possibly an entire shut down of your CBD business. You may even be MATCH listed which would ban you from getting a merchant account in the future.
High-Risk Merchants
Completely legal according to federal law and several state laws, yet CBD sales still considered as treading the line between being taboo and a booming industry. CBD sellers are considered high-risk merchants not to the state or government, but by banks and credit card processing companies.
The first reason is due to chargebacks. Chargebacks are payments returned to the buyer not from the merchant but from the bank or processor. That money is debited from the merchant's account and comes with a fine. So, not only does the merchant lose their product (because no item return is required) but they also end up paying. If sales are unsteady and there's no money to charge the merchant, that's bad for the processor. Payment processors, including Shopify payments, want to avoid any industry that could result in a high level of chargebacks, and CBD is deemed one of those industries.
The second reason is reputation. CBD is a relatively new industry. Even though it's booming, there's a lot of negativity surrounding it. Payment processors don't want to be associated with a company dealing with products on-the-fence because if something happens to that company, their own name could be in jeopardy. Plus, the novelty of any industry often attracts people who want to take advantage of it rather than succeed in it. Banks want to avoid this and their strategy is preventing your use of their payment services.
Merchant Accounts
CBD merchant accounts are steady solutions that help you succeed as a bustling business. Of course, you'll have to be licensed and legal to sell CBD in your state, but CBD payment processors like our merchant accounts help you avoid fraud, chargebacks, and more.
Merchant accounts, including the ones provided by DirectPayNet, can be easily integrated into Shopify and other online stores as its payment gateway.
DirectPayNet Caters to High-Risk Merchants for CBD Payment Processing That Securely Helps Scale Your Business
The online payments landscape is chock full of payment options like PayPal, Stripe, Authorize.net, Square, Digipay, and more. These options are great for standard, low-risk stores but fail to meet merchant needs when pertaining to high-risk sellers. This is where merchant accounts take the lead. Ours is a dedicated payment solution that specifically caters to high-risk merchants, providing a CBD payment processing solution that's equally easy for your customers and as it is for you.
Contact our support team today about our CBD merchant accounts and get your foot in the door of this booming industry.