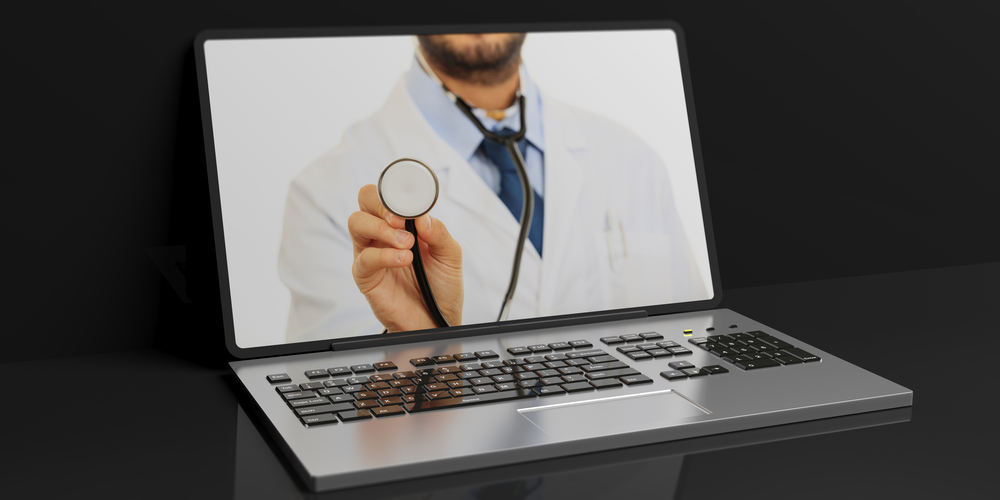 Legal Online Telemedicine in The United States: Is Your State on the List?
Feb 2, 2022 2 minute Read
With the popularity of online telemedicine in the U.S. growing, it's important for anyone who wants to use telehealth services or start their own telemedicine business to know about the laws that govern this burgeoning industry.  While there are positive signs that the legal framework surrounding online telemedicine will soon catch up with technology, we're still some way from knowing what these laws actually are, covering which treatments they apply to, and how they'll be enforced in practice. In fact, the legal frameworks of both healthcare itself and the provision of telehealth vary widely by state.
So, the big question is: is online telemedicine legal in all 50 states, or is it too up-in-the-air to make a broad statement like this?
The Lowdown on Online Telehealth
Telemedicine is the practice of providing public health care services to patients via electronic communication. It can take place in real time or near-real time and may include live video conferencing, email, telephone, text messaging and other forms of electronic communication.
The use of telemedicine has increased dramatically over the past decade, given its potential to improve access to healthcare services and reduce costs. Telemedicine can be used for diagnosis and treatment of illnesses and injuries. It has also been used for preventative care as well as health education.
With technology advancing, especially in terms of security and access, telehealth (i.e., e-health; e-medicine; online pharmacy) is only getting better. But in the US, there's a divide on what should and shouldn't be possible. Some states have fully embraced it while others are lagging behind, holding on to the skepticism that surrounds it. And for business owners, telemedicine can be an entirely new frontier worth pursuing.
How Online Telemedicine Differs Per State
Telehealth, or online medical consultation, has been a growing industry for decades, but it's only recently that telemedicine is being integrated into the healthcare system at large. The Health Resources and Services Administration (HRSA) supported telehealth with $20 million in funding, and that number is expected to increase.
When it comes to online medical consultation as a standalone business model though, things get more complicated. The laws governing online medical consultation differ per state; some states allow them while others don't.
States That Are Progressive with Online Telehealth Services
These states have broad-use telehealth policies.
Alaska
Arizona
California
Colorado
Connecticut
Florida
Hawaii
Idaho
Maine
Minnesota
Missouri
Montana
Nebraska
New Jersey
New Mexico
Nevada
New York
Utah
Vermont
Washington
States That Are Moderate with Online Telemedicine Services
In these states, telemedicine laws and state Medicaid programs may come head-to-head. However, these states do promote telehealth services to consumers.
Alabama
D.C.
Delaware
Iowa
Illinois
Indiana
Kansas
Kentucky
Louisiana
Michigan
Mississippi
Oklahoma
Oregon
South Dakota
Tennessee
Virginia
Wisconsin
West Virginia
Wyoming
States That Are Restrictive with Online Telehealth Services
Here are the states you should probably avoid. Either the state law or the Medicaid service policies or both inhibit adoption of telehealth services.
Arkansas
Georgia
Massachusetts
Maryland
North Carolina
North Dakota
New Hampshire
Ohio
Pennsylvania
Rhode Island
South Carolina
Texas
You can read all about each state right here or here.
Summary of State Telehealth Regulations as of Jan 2022
To sum everything up so you get a slightly more abbreviated vision of what the regulations are regarding telehealth in the US, here's a quick list.
43 out of 50 states have telehealth insurance for consumers
30 of those 43 states protect consumers against paying more for online consultations or visits
14 of those 43 states require payment parity
3 of those 43 states don't require health plans for virtual visits
This quick summary should be able to help you in some ways narrow down your base offering to cover, at the very least, those 43 states and the District of Columbia. After that, you can get into the nitty gritty of changing up prices or availability of service depending on what you offer.
What This Means for Your Telehealth Business
Telemedicine is a growing industry, and it's legal in 50 states, but that doesn't mean it's always easy to start a telehealth business or practice. The laws and regulations around telemedicine vary by state, so you need to do your research before getting into the business.
There are many state and federal laws that come into play, including health insurance laws, private insurance, waivers, medicaid reimbursement policies, telehealth reimbursement policies, HIPAA privacy rules, and more. It may look like a regulator nightmare, but it's worth it in the end. And once you set up properly, it will be easy to add and remove services as policies change.
Hurdles When Starting Out
Expense
Telehealth can be an expensive business to start up, especially if you don't have any capital to invest initially. The cost of setting up a company and offering health care provider services is high. You will need to purchase equipment so that you can see and speak with clients, as well as an office space where potential clients can visit.
Insurance
You also need plenty of professional indemnity insurance, which will protect you against any claims made against your business. This includes liability protection for clients and employees, as well as protection against lawsuits by other companies and individuals who claim patent infringement.
Registration
Another issue is getting registered with agencies such as Medicare and Medicaid. This can be difficult due to restrictions on how you deliver your services. You may need to register under multiple categories if you offer different services.
Presence
There are some states that require a healthcare professional to be physically present while doing telehealth consultations. This can be a deal breaker if you want to create a company that operates across state lines. While you can use technology to overcome this obstacle, there may be other potential issues with licensure or certification if you're operating on a national level.
Technology
Before getting into business, verify what kinds of technology will be needed for your telehealth business. You should make sure that your equipment meets all necessary requirements and is in compliance with any applicable federal and state regulations.
Rewards You'll Reap
Flexibility
Many telemedicine jobs allow you to set your own schedule. This allows you to pursue other interests and focus on family as well.
Virtuality
Telemedicine businesses do not require a physical space for the practice of medicine. Most of your work can be done from home or any other place with Internet access.
Profitability
Telemedicine is still new, but the industry is growing rapidly, adding to its profit potential. A single telemedicine doctor can earn more than $150,000 annually.
Future-Ready
Telehealth is still emerging as a new type of medical visitation and prescription-giving that's completely intertwined in the tech world. That's the future we're all heading for, and eventually the inevitable day will come where the world prefers to make virtual doctor's visits. Your business will be ready for this day with a large customer base already, i.e., you're way ahead of the competition.
Why Starting a Telemedicine Business NOW Is Best
Telemedicine is an essential part of healthcare. It allows doctors and patients to communicate with each other through modern technology, forming faster and easier doctor-patient relationships. This new service has been improving over time, and now it is very important in the medical world.
Telemedicine allows the use of modern information technology to provide long-distance consultation between doctors and patients or specialists. This method of providing medical services helps people get the right treatment because they can use telecommunication devices to consult with specialists from all over the world.
With the recent outbreaks of diseases such as COVID, that can spread through air contact and COVID contamination, it's important to have a good network of doctors who can help with this situation. You can set up your own telemedicine business so people can get treatment from your doctors if they need it during a pandemic outbreak like COVID.
Essentially, you provide a service that people all over the country, let alone the entire world, need and you make a killing off it. Win-win.
A High-Risk Business Like Online Telemedicine Need High-Risk Payment Processing
Telemedicine fee-for-service businesses are one example of when a high-risk merchant account is required than a standard business credit card processing account.
Telemedicine companies provide healthcare services over the phone or internet to patients across the country. These transactions are often considered high risk because they are considered unusually complicated and businesses that offer telemedicine aren't always equipped to handle transactions at their location.
If you're considering starting a telemedicine business, you need to apply for a credit card processing account for your business.
DirectPayNet is a merchant services provider that will connect you with credit card payment processors and banks that will work with your business type. Don't risk getting denied or shut down by typical 3rd-party providers. Contact us today to get started.