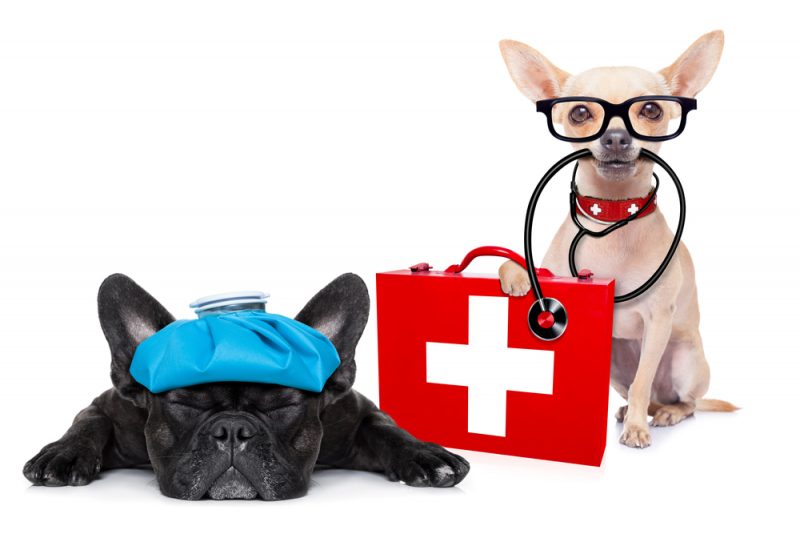 Your Guide to Operating an Online Pet Pharmacy in the USA
Dec 17, 2021 2 minute Read
Are you looking to start an online pet pharmacy business? You may have heard about how the market for selling pet medications online is booming but don't know how to get started. Or maybe you've already started but want to make sure your shop is on the up-and-up legally.
An online pet pharmacy is a business model that sells prescription and non-prescription items for your pets. The internet makes it possible to reach tons of potential customers, especially in the United States of America. In this article you'll find information on how you can start and operate a successful online pet pharmacy yourself.
Once reliant on brick-and-mortar stores, more people are turning to the internet to save money and time on their pet medication purchases. This new trend has opened up a whole new industry for cat lovers looking for a home business opportunity or telemedicine pros looking for another revenue stream.
If you're concerned about getting your product approved by the FDA or if you need information on how to stock your online pet store, this guide will provide all the answers you want to know about starting and running an online pet pharmacy.
What You Can Sell on an Online Pet Pharmacy
Online pet pharmacies can sell nearly anything related to pets, including non-medicines like food and toys. The biggest challenge is understanding what you can sell specifically in the USA because regulations differ for each country.
Follow our outline to make sure you're operating legally.
Meds That Don't Require a Vet Prescription
The biggest hurdle you'll face is getting requests from customers for meds without a veterinary hospital's prescription. Though not all pet medications require it, you should be aware of the types of meds that do and don't require a certified veterinary practice's prescription. Here are the general categories of pet meds that don't require a prescription.
Herbal supplements or homeopathic mixtures
Drugs that fight off parasites
Steroid-based anti-inflammatory drugs
Meds That Do Require a Vet Prescription
Basically, any other type of pet med will require a certified vet's prescription. This includes:
Vaccines
Liquid injections or drips
Creams and ointments
Antibiotics
Food additives
It is good practice to consult with an actual vet before attempting to sell products with requiring a prescription to avoid any legal trouble. You might be surprised at what can be sold over the counter (OTC) or by prescription, so it's best not to take any risk.
Also to note: some drugs simply cannot be sold online. If you find that a lot of your customers are seeking one medication in particular that you can't sell, you could test the waters with linking to a certified vet and strike a contract that details your commission for bringing them clients. Traffic is business, and if you can't provide the business they're looking for, you can certainly create a workaround to do so.
Non-Medicines
Online pet pharmacies often sell other pet products. You are by no means required to sell non-medicines on your storefront, but it might be a good idea to sell a selection of goods to appeal even more to pet owners. These can range from pet foods, chews, and treats to toys and grooming products or even medical devices. Whatever a pet needs, especially when it comes to pet health, your store should handle it. It's the accessibility through online ordering of pet products that gets customer attention. Aim to sell a variety of prescription medications, non-prescription drugs, other pet goods with autoship (or at least fast shipping) options.
How to Prepare your Pet Med Store on the Legal Front
There are a few legal hurdles to hop over while you prep your store for launch. Here's the general breakdown.
State Regulations
Each state has different rules, but most states have some commonalities. Below are the main rules that you will need to follow to legally operate an online pet pharmacy in the United States:
Get a license.
Get a prescription for each veterinary medicine.
Keep a record of every pet prescription written and sold, including the vet's license number, prescription number and a copy of the script.
Have all prescriptions filled by licensed veterinarians or pharmacies.
Make sure that your pharmacists or vet techs don't give advice on how to use any prescribed medications.
Have customers sign a statement saying they understand the risks associated with using human medications on animals instead of using FDA-approved pet medication and that they assume responsibility for any problems resulting from using these medications on their pets.
Make sure you don't advertise your website as being able to prescribe medication for animals rather than referring people to licensed veterinarians or other animal-care professionals.
These are generalized state regulations. You'll need to look up the rules for your specific state or states you plan to operate in. This is also true for licensing. Not every state requires a license while others require multiple licenses. Again, do your research and make sure you adhere to state guidelines. Call an attorney to help you if necessary.
FDA Regulations
Regulations by the U.S. Food and Drug Administration (FDA), which came into effect in 2013, require that any online seller of pet medicines must have a valid prescription from a veterinarian for each order placed.
This means that all orders placed through an online pharmacy must be either picked up in person at a licensed veterinarian's office or shipped with a pharmacy-issued prescription label if it is being mailed directly to the customer. Previously, many online pet pharmacies required only a phone consultation with a veterinarian and did not require an actual prescription for medication to be sent to the customer.
While not required, the FDA does recommend purchasers to use pet pharmacy sites that are Veterinary-Verified Internet Pharmacy Practice Sites (Vet-VIPPS) accredited.
They also started an A.W.A.R.E. promotion under the Animal Health Literacy campaign. Essentially, it asks consumers to:
Always ask their vet before making online purchases.
Watch for red flags when using an online pet pharmacy.
Always look for Vet-VIPPS accreditation.
Report any issue experience on a pharmaceutical website.
Education makes empowered customers.
It may look like the FDA is out to get you on this one by actively warning customers to not buy from you. But they do this with every business, just about. Don't let it scare you off.
Also, many medications sold for pets are equivalent to those sold for people but under a different brand or dosage. Know what these drugs are so you can keep an eye on anyone purchasing too much too often.
Suppliers
Do your research on the supplier you choose to work with. While there's no regulation on who you can and can't work with, there are a lot of suppliers who sell counterfeit meds. You also get in trouble for this, even if you weren't in the know. It's always a good idea to know who you're working with, especially when working in such a high-risk industry.
This applies to contract pharmacies, too. Unless you work directly with a single veterinary clinic, you need to be wary of where your supply is coming from and the reputation of that supplier. Online veterinary pharmacies that offer prescription medicine from trusted sources that are approved under FDA suggestion will certainly gain more customers.
Don't Put Off Getting a Merchant Account Until the Launch Day
E-commerce pet medication may sound like a challenging business, but when you do it right, it can be very profitable. When you are operating a pet medication store, there are several things to consider. You will need to figure out what type of products you want to sell, how much you want to charge for them, and the best way to ship the products while providing top-notch customer service.
Once you have all of these things figured out, your next step is finding a merchant account provider. This is one of the most important decisions you will make when opening an online pet medication store. For this reason, you should spend time comparing the different merchant account options your provider presents so that you can find the one that is right for your business.
With DirectPayNet, you'll be connected with multiple payment processors that work with the high-risk merchant account we provide so you can compare rates and functionality. We also provide levels of fraud protection and chargeback prevention so you can keep revenue streaming in without setbacks.
Contact DirectPayNet today and get started with your online pet pharmacy.