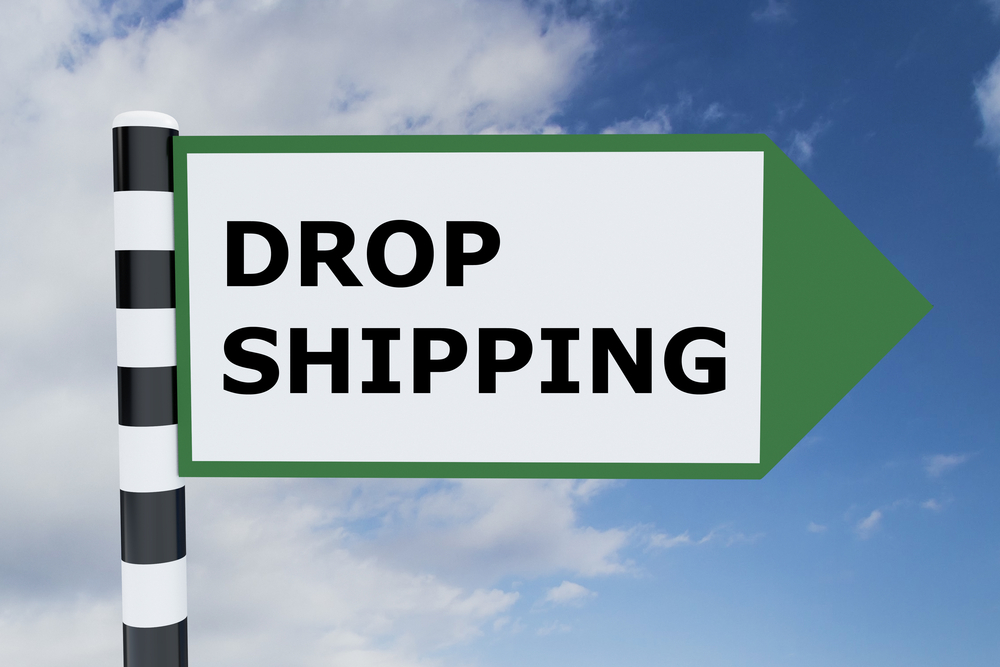 Overcoming Payment Gateway Issues for Drop Shipping Merchants
Mar 19, 2021 5 minute read
There are plenty of benefits to starting a drop shipping store. The lack of a brick-and-mortar storefront plus zero need for inventory warehousing takes away most of the cost of having your own business. And while there are certainly some downsides (that can usually be avoided), the pros far outweigh the cons.
However, an issue most drop shipping merchants run into even when setting up their business is with payment processing. There are many payment gateways, methods, and processing providers available, but not many give you the confidence and control you need to target each possible customer with the ease they expect.
Drop shipping businesses are considered high risk and often denied payment gateway solutions by top providers.
In essence, many payment solution providers are unwilling to work with drop shippers because they don't trust that products will be delivered on time which may result in a chargeback or customer dispute. Disputes and chargebacks arise mainly from products not being delivered or delays due to items not being in stock, which happened a lot when Covid first hit the world.
Drop shipping can be summed up as a semi-direct connection between the customer and the manufacturer (or wholesaler like AliExpress). You, as the drop shipper, are what connects these two ends together. For payment processors, you are considered high risk because you don't touch the product nor do you have control over shipping. It's a great business model for the online era and profitability if you can maintain trustworthiness with customers and manufacturers while securing a payment gateway solution.
When you have such little control over the delivery and shipping of your product, there's little that holds you accountable and profitable in your payment processor's eyes. Thus the issues start multiplying with your payment gateway.
As an online store, you need to meet your customers' expectations which can lead to major payment gateway issues.
Buyer expectation is the bane and success of so many e-commerce businesses. After all, if you're not giving the people what they want, then you likely aren't setting yourself up for success. Buyers expect products to be available now, in pristine condition, and they expect to pay for it with their preferred payment service.
Product Availability
There's a clear understanding of buyer expectation when it comes to product offerings. Availability and shipping timelines can be an issue for payment processors. Most drop shipped products come from overseas. This usually results in long delivery timelines. Online shoppers expect a level of immediacy (no thanks to Amazon).
Being clear on delivery times and constantly communicating with customers is the key to avoiding this issue. However, many payment providers see this as an issue and can refuse their service on your site. If they do allow service on drop shipping stores, it likely comes with exorbitant fees.
Because products arrive directly from the manufacturer, there is no quality control on the drop shipper's front. Product packaging can arrive damaged or the products. themselves, can be damaged or faulty. This results in customer complaints and chargebacks–two things major payment gateway providers want to avoid.
Payment Options
Buyers expect a wide variety of payment options for any form of online business. It's important that you as a store owner pay attention to the payment solutions most commonly used in your area (i.e., country, city, region) and try to offer the best payment gateways available. Forcing your customers to use your preferred payment method won't sit well with them, and will likely end with customers leaving items in their carts and never making a purchase.
Options can include payment methods like:
Apple Pay
Google Pay
Amazon Pay
WooCommerce
Skrill
Authorize.net
2checkout
Stripe
PayPal
and other standard credit/debit card processing forms
Not all have the same rules and requirements for drop shipping companies. You'll have to find a balance between what your customers use and what you can reasonably afford. Luckily, Shopify payments and WordPress checkouts are customizable, so you can choose which payment gateway provider suite your needs best.
DirectPayNet provides equally customizable payment solutions for your drop shipping store that are easy to implement and will help scale your store. Take a look at our solutions here.
Merchants need to juggle between popular payment gateways, legality, and affordability.
Many of the most popular or most requested payment options from consumers are not-merchant friendly when it comes to drop shipping. This is something many businesses need to juggle. Will you give in to consumer demand and forgo legality (falsify your business as one that doesn't appear to be drop shipping)? Will you adhere to aggregator or payment provider strict demands and pay upwards of 12%? In fees while still running the risk of being shut down? Or, will you ignore consumer request?
Here are some of the payment gateways, methods, and processors that are widely used by both buyers and merchants around the world—and the issues they present to drop shipping e-commerce platforms.
Stripe
Stripe is an online payment gateway platform that's simple to use and pretty seamlessly integrates into websites, especially WordPress sites. Sounds like the go-to choice for standard payment solutions with credit cards. debit cards, and bank accounts, right? Well, no. Stripe basically does not allow drop shipping companies to use its platform.
Even so, you technically can still add Stripe to your site—but that comes with an enormous risk. If you use Stripe on your site and the company discovers that you're a drop shipping e-commerce store, they can halt all payments, freeze your account, and put you out of business in an instant. Stripe is a serious payment gateway issue for drop shippers and though it's possible, it's not recommended by any means to use their payment gateway for your store checkout.
PayPal
PayPal is one of the easiest payment aggregators to use. Their one-click buying making shopping really easy for consumers and eliminates any second thoughts that might arise while going through the checkout process. Plus, you can use a PayPal account anywhere in the world. So, what's the problem?
PayPal is just like Stripe when it comes to drop shipping merchants. They simply don't allow it. Again, there are ways around this that do allow you to use PayPal on drop shipping merchant sites, but don't expect the business to last very long. PayPal is known to freeze accounts for up to 180 for an investigation period, which is a death sentence to merchants. The worst part is this timeframe is present whether you disobeyed their rules or not. PayPal gives plenty of payment gateway issues to you and your customers.
PayPal, in particular, is an odd mix. They are incredibly convenient for customers but a nightmare for merchants. And judging by your interest in this article, PayPal is the #1 service you should avoid as a drop shipper.
Dedicated Merchant Accounts
Dedicated merchant accounts, by name, are not on the lips of every consumer. However, they are an oft demanded option for checkout and making purchases online. Plus, most have drop shipping security measures and business-friendly rules that don't break the bank or threaten to shut you down.
This method is better understood as the manual method, which asks customers to type in their own information. By wide and far, dedicated merchant accounts are the solution to avoid payment gateway issues as a drop shipper. You can have access to several payment modes as well as currencies so you can accommodate buyers world wide without worry of being shut down.
Working with DirectPayNet will allow your drop shipping store to scale and pay reasonable fees with a partner who truly understands your business.
Your best solution to avoiding payment gateway issues is with a dedicated merchant account.
With services like PayPal, the biggest concern is that drop shipping can cause too many disputes or chargebacks. These companies are conservative in the sense that they'd rather sit back and wait for drop shipping merchants to prove their success before offering payment solutions to them.
With this is mind, dedicated merchant account companies like DirectPayNet can help you obtain a payment solution for your drop shipping store, add important payment options for local markets as well as currencies to serve your customers.
Benefits
With a dedicated merchant account through DirectPayNet, you are in total control of your shopping cart, checkout page, and will have reasonable fees while not worrying about every dispute or chargeback. All of the major credit card types are accepted, like Visa and MasterCard. You can gain clearer data as to why a customer might abandon their cart during checkout, which can help you when marketing back to them. You'll be able to manage risk and fraud more easily with a partner willing to help.
Drawbacks
The major payment processing issues when getting a dedicated merchant account is working with a partner you trust and that understands your business. DirectPayNet offers several solutions that come with your dedicated merchant account which can help decrease fraud and chargebacks on your check out cart. As a merchant, you can select payment services  with the security features you need.
Secure a dedicated merchant account today and start reaping the benefits.
While payment aggregators like PayPal and Stripe are widely used, it doesn't mean they are the best solution for you. This is especially true for drop shipping businesses, in which these providers cause many payment processing headaches. Avoid the hassle, appease your customers, and starting raking in the profits with a dedicated merchant account by DirectPayNet.
We have 10 years of experience in the field, securing dedicated merchant accounts for drop shippers in high-risk industries. Trust in our ability to provide you with the payment solutions you're looking for without sacrificing ease, security, or consumer demand. We'll give you the details on pricing, monthly fees, transaction fees, and more to stay transparent about our payment system. Our API is easy to implement, so don't wait–get in touch now.
Contact us today to get your dedicated merchant account up and running, and start reaping the rewards of being a drop shipper.