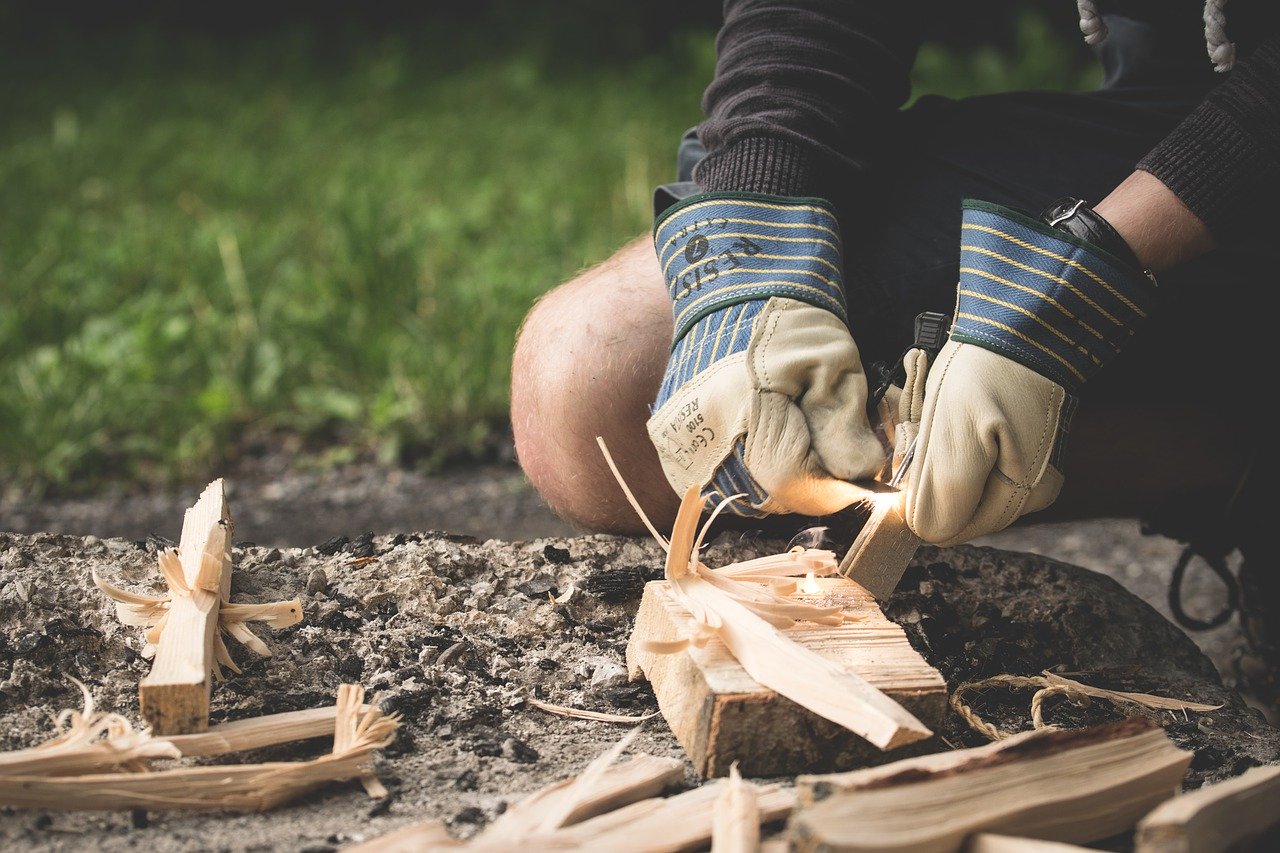 Prepper & Survival Gear Merchants: Now Is The Time For Your Business
May 23, 2020 8-MINUTE READ
Prepper and survival gear merchants around the world have seen higher sales due to fears and uncertainty amid the Coronavirus pandemic. With the major economic fallout around the world, people are in survival mode. Some are considering Bitcoin and other cryptocurrencies like never before. For others, they're weary of relying on public services. They have a desire to become more independent of society. As such, sellers of survivalist gear, equipment, tools and guides are attracting more interest in their products.
Merchant accounts for survival gear merchants are more in demand due to the pandemic. Survival enthusiasts once ruled the market for generators, face masks, purification tablets and guns. Now, some of these products have become mainstream. In turn, online sellers are seeing more checkout activity.
Do you sell sleeping bags? Bulk dry goods? Something more high-risk, like handguns? Do you need to increase your transaction or monthly account limits in your merchant account? If you said "yes" to any of those, this blog will help you manage your current operations and scale your business during these uncertain times.
Some survival gear merchants experiencing major demand from average consumers
COVID-19 has impacted the very fabric of our civilization. Many businesses are closed. Nonessential workers are now working from home, or they've been laid off completely. Workers are fearful. Families are sheltering in place. The future of the country feels like it's up in the air.
Those factors are bad news for many companies. However, for businesses selling prepper gear, camping equipment, and survival supplies, business is booming in states like Colorado. A merchant account with the right payment processing partner can help you take advantage of the incredible demand for what you're selling.
Once upon a time, these supplies were for wilderness survival, end-of-days preparations, and the like. However, more and more average Americans are finding they not only want these items but have a serious need for them. Many everyday Americans are stocking up on emergency essentials to avoid potential quarantine fallouts.
Understanding the items in demand
A broad range of items and equipment falls into this category, including personal and family protection items like guns and pepper spray. However, it also involves things like water purification tablets, generators, solar chargers, rope, tents, sleeping bags, and just about anything else that might be useful or help you stay alive in the event of total societal breakdown. But what's actually in demand?
An article in Forbes probes into the online search and buying habits of Americans during the COVID-19 pandemic. It highlights other items that people are searching for and purchasing, such as disinfectant, face masks, packaged food, bulk dry goods, and more. Other items include seeds for planting their own gardens and water purification systems. Camping-related products like tents, camp stoves, water jugs, fire starter kits, and camp cookware are also rising.
The full list is expansive and includes everything from rope to rifles, handguns to hammocks, tents to tripods. In short, if it can be used to help a family survive in the collapse of society or a prolonged period without access to power and running water, it is in demand right now.
Building on Your Advantage
US business owners cannot afford to overlook this key time in the market. What is that, though? Simply put, you offer products and equipment that are now in demand by mainstream buyers. The pool of potential customers is much broader for survival gear merchants. However, in order to reach those buyers, you need to change marketing techniques. What methods might you choose to explore? Actually, you'll discover a broad range of options, including the following:
Low-risk products sold on a separate website with its own merchant account for processing.
A microsite for handguns and other more high-risk products aimed at more future-conscious customers.
Adding video tutorials to product pages for novice customers.
Creating and providing buying guides or product comparisons to help buyers unfamiliar with survivalist and prepper gear make informed buying decisions.
Engaging in social media marketing through both paid ads and organic posts aimed at informing and educating those new to survivalist thinking.
The legality of survival items selling online
Concerned that selling survivalist gear online isn't legal? Well, most of these are.
Survival gear merchants have a wide array of products and services to offer on the internet. Take small handguns for instance. In certain case, they can be sold online. But, the law requires background checks be conducted prior to a completed sale. So trying to go through the process of applying for credit card processing is tough. It's best to secure a merchant account for survivalist products and services by partnering with a merchant service provider. They can find an acquiring bank that understands the unique regulations and compliance for merchants in the preppers and survivalist market.
Beyond Survival Equipment
Think that you have to sell physical equipment or supplies to be part of this industry? That's not the case. You could sell a survival guide e-book, a series of guides, and other informational products through your website quite easily. Digital information products are hot right now. Yahoo! Finance reports that sales of digital goods have increased by 15% on average during the COVID-19 pandemic.
Selling Firearms
As we mentioned earlier, firearms can be legally sold online. However, conducting all background checks are a must. The law also requires you to ship the gun to a licensed dealer with a Federal Firearms License and not to the consumer. It's important to understand that some payment processing companies will not work with online gun sellers. Some prefer to deal only with those who operate out of a brick and mortar location (no online sales).
Why is this? You'll find many reasons why some companies hesitate to work with firearms sellers. Industry regulations, potential new regulations, high chargeback rates, and fraudulent sales, the high price point of products, general liability, and the sometimes sinister reputations of the firearms industry are just a few reasons some companies will deny a high-risk merchant account. Regulations differ from state to state. So, selling online is another issue vendors must consider when operating e-commerce businesses in this particular category. However, it is possible to beat those hurdles.
Things to Consider
Setting up a merchant account with the right payment processing partner can allow you to take advantage of the incredible demand for survivalist supplies. However, you need to consider a few things.
How will you accept credit cards?
First, you need to think about the payment processor you use. Many survivalist products are prohibited. So, using Stripe or PayPal is not be possible. You may get an initial approval to process with them, but then your account may be terminated for violating their terms of service.
Survivalist merchants must diversify their payment channels. Having a relationship with more than one acquiring bank or processor eases risk appetite and gives you confidence to scale your online prepper business. This is especially considering the difficulty in obtaining processing for survival supplies.
High-risk merchant accounts are far superior
It's always best to get a high-risk merchant account, rather than use a low-risk, third-party platform. Merchant account services cater to unique vendors regardless of whether you're selling a digital product on how to use a particular handgun, custom knives, or generators for conventional or tiny homes.
Working with inexperienced payment processors that have no knowledge of your business can lead to losing your merchant account. Little expertise in the industry could result in badly managed accounts and penalties. Of course, the worst punishment is a TMF or MATCH listing if your are caught selling prohibited products.
Another consideration for survival gear merchants is the inevitable delay in online ordering involves. Do your buyers expect very fast shipping times? If you cannot deliver on those expectations, you may face a high rate of chargebacks. Offer a tracking number so your customers can see where their product is, even if you have to charge an extra fee.
The country of origin is another consideration. China is a major supplier and manufacturer of survivalist products. Will they reach your customers in a reasonable amount of time? Remember that COVID-19 has placed an immense amount of pressure on the supply chain and delivery times are significantly longer than during normal times. That said, there are signs of a recovery.
Start securing credit card processing for your unique survivalist offer
In the end, a merchant account with a forward-thinking payment processing partner can allow prepper and survivalist merchants to enhance their income. You can cater to the incredible demand spurred by COVID-19. However, not all merchant service and payment providers are up to the task. In addition to choosing the right partner that can accommodate your online prepper store, think about things like shipping and delivery times, country of origin, and even your ability to conduct background checks if you choose to sell firearms.
Our team can help you land a merchant account. A channel like this will grow your profits without the risks associated with third-party payment processors who don't understand your niche. Or, block your business. Scale during this boom in the survivalist industry without worries.
Contact DirectPayNet, a payment processor that understands survivalist and prepper merchants and businesses.