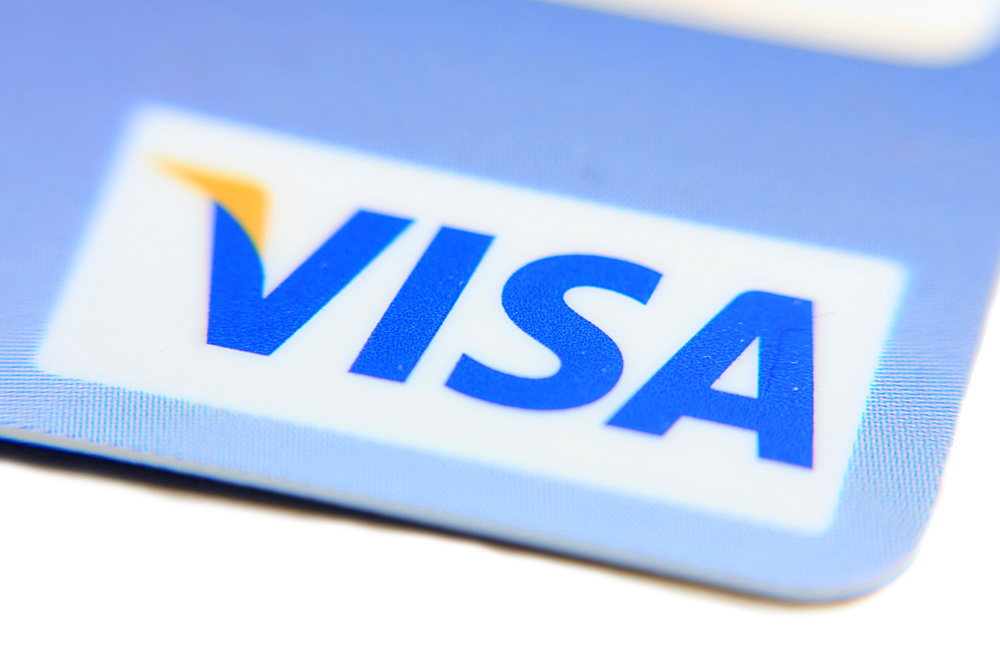 Ripple Effect of Allegations That Visa Took Part in Promoting Illegal Pornhub Content Spreads Across All High-Risk Industries
Aug 3, 2022 2 minute Read
A recent news article about a lawsuit against Pornhub's parent company, MindGeek, regarding the upload and promotion of illegal content is making waves.
Pornhub is at the center of the lawsuit, but Visa was quickly drawn into the mix because their payment processing of ad revenue on the adult content website is equally to blame, allegedly.
This will have a significant impact on all high-risk industries and payment processors backing high-risk merchants, not just adult content websites.
Allegations of Illegal Content Fall on Pornhub and Visa
You are free to read the full story here from the New York Times. The gist is that a woman named Serena Fleites was taken advantage of by the adult platform and Visa for years.
At the age of 13, her boyfriend uploaded an explicit video of her. Though the original was taken down after Fleites requested, it was downloaded by multiple users and subsequently reuploaded. The plaintiff's video received at least 3 million views.
Because of the traumatic experience, Fleites fell out with her family, became homeless, was introduced to heroin, and suffered greatly.
She's blaming Pornhub, MindGeek, and the ad network backed by Visa's payment processing power for what has happened to her since the initial upload. She's seeking a monetary payout, but also tighter restrictions on content uploaded to this and any porn site as well as to advertising and companies that back those advertisements.
Michael Bowe, the plaintiff's attorney, accuses Visa of monetizing his client's video. A visa spokesperson denies these allegations, stating Visa does not support sex trafficking, abuse, or exploit in any way.
California's US District Judge Cormac Carney will not remove Visa from the lawsuit and believes they should be held accountable for processing payments of ads using child sexual abuse material. The federal judge is calling out credit card companies and payment networks, including Mastercard, to be equally held accountable for illegal videos and misuse.
Remember, this is a pre-trial ruling. Nothing is finalized.
Card Networks That Support Ads Promoting Illegal Content Are Equally Blamed
Though they don't directly place ads, the payment processors that earn revenue through advertising are also to blame. This is how content spreads, whether it's legal or not.
By promoting Fleites' explicit video, it gained more views. With each click, Fleites fell further into disrepair all while Pornhub and Visa earned hundreds of thousands of dollars.
MindGeek websites have a platform history of harm and abuse.
We aren't here to provide our opinion on who is to blame and who isn't. But what we can say is that the repercussions will trickle down all the way to the processors and gateways.
Bill Ackman agrees that Visa could have pressured Pornhub to remove the video, but didn't. MindGeek's monetization of Fleites' underage pornographic video is powered by Visa. Visa's motion to be dismissed as an improper defendant was denied by a federal judge in the Central District of California.
Payment Processors Will Likely Be Held Liable
The fact is, this isn't the first time that Visa and other players in the payment industry have been accused of aiding content providers for illegal material. They've already been held liable for their part in spreading child pornography online before.
What's the solution? An entire card network won't pay millions upon millions for every allegation. Therefore, the rules will change. They'll become stricter. And that means payment processors who utilize said card network will become liable for any wrongdoings or happenings like this in the future.
With More at Stake, Processors Will Be Less Willing to Take High-Risk Merchants
This isn't only about child porn or illegal activity like sex trafficking of minors.
All high-risk merchants will become even riskier. For example, competitors of software makers can not only sue the software company for infringement but also the ad networks and payment processors supporting the spread of their product. Or a processor being sued for someone's gambling addiction.
These are just a couple of examples, but you can see the pattern. If someone can sue, they will.
The best way for processors to avoid these new liability issues is for them to avoid taking on risky clients. Processors are already reluctant to take on high-risk merchants as-is, which means it will be even harder to find a processor that supports you.
The Communications Act of 1996, Section 230
The Communications Act of 1996, Section 230 is a federal law that protects online service providers from liability for content posted by third parties. The law states that "No provider or user of an interactive computer service shall be treated as the publisher or speaker of any information provided by another information content provider."
In more simple terms, Section 230 protects online service providers from legal responsibility for third-party content. This law is crucial for protecting free speech on the internet and preventing liability for opinions, information and facts. Section 230 has been used to protect entities such as Facebook, Twitter and Reddit from lawsuits that might otherwise prevent them from hosting user-generated content.
It's obviously impossible for platforms and ISPs to monitor, engage, and censor every piece of content uploaded. In fact, it's Section 230 that allows users to post their thoughts, videos, creations—whatever it is to these platforms. Without Section 230, free speech online is nonexistent.
But it's potentially going away or changing significantly.
Changes to Section 230 Could Mean Trading Lack of Free Speech for Liability
Changes would make pointing the finger at sites like Pornhub and processors like Visa way easier. But it would also mean users won't be free to post any type of content with some level of scrutiny, even legal content.
What we mean is that every single thing uploaded to the internet, everything that makes going online entertaining and worthwhile, could go away.
It will be easy to say, "Pornhub is to blame for allowing that video to stay on its platform," but it will also be much more difficult to upload a piece of content in general.
It seems that everyone would lose in this situation. Visa wouldn't process as much due to ad networks not having new content to advertise, Pornhub use would decrease, and users would be afraid to "speak" online.
Conclusion
If you're an online business operating in any high-risk industry, it would be smart to get settled with a quality payment processor or two now.
DirectPayNet will always work with high-risk payment processors to give your business the processing power it needs to thrive. We will update you with any other big changes. For now, get your high-risk merchant account and stay secure.