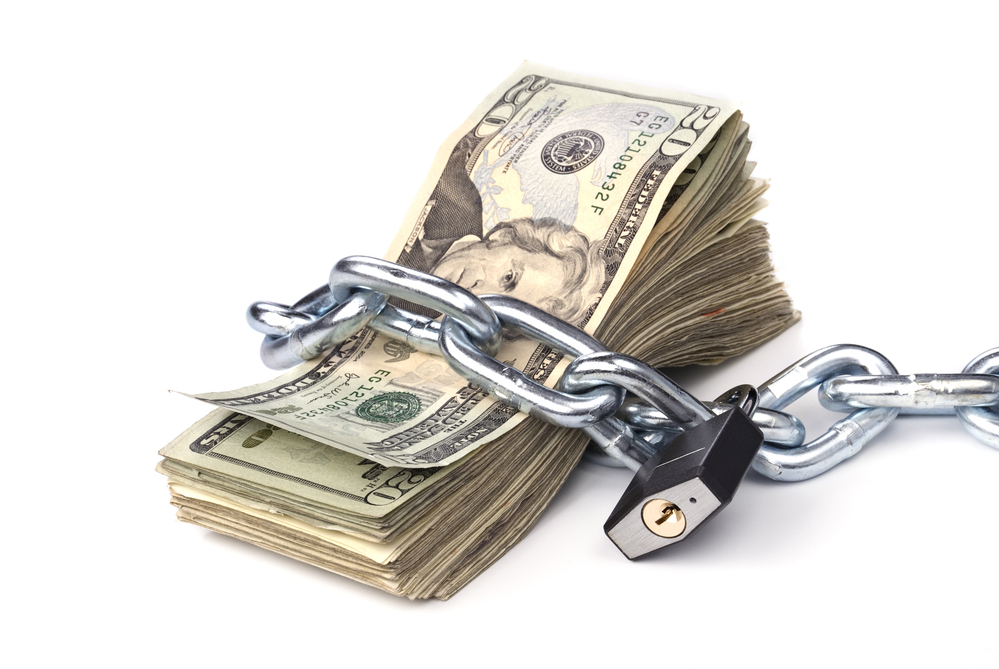 Stripe Holding Funds? Here's The Fix
Feb 6, 2023 2 minutes
Stripe is notorious for holding funds from merchants. As soon as you start scaling, your business is going well, and the road ahead looks smooth, BAM you sign into your Stripe account and see 20% of your funds on hold.
No notification, no email. Nothing. Just frozen funds and a feeling of dread.
Here's what it means when Stripe holds funds and what to do to secure your business in just 3 steps.
Why is Stripe holding my funds?
Stripe holds funds in accordance with their services agreement. You can read Stripe's terms on their website, but it is very long and very unfriendly to anyone who isn't a lawyer or payments expert. Stripe typically reserves funds to protect against any type of fraudulent activity and unexpected charges that may occur when businesses raise red flags.
Online Businesses Are High-Risk
Whether you know it or not, as an ecommerce business owner you are high-risk (most likely, anyway). Most online business models are high-risk, and high-risk businesses are not supported by Stripe. Therefore, they are not able to use Stripe.com's payment services. High risk means there is a higher risk of chargebacks and fraud.
The trick is that Stripe approves every account that applies without performing any due diligence. That is until that business starts selling around $20k/month.
This makes Stripe nervous. As a payments aggregator, they don't give you a merchant account with which you can scale your business, they've just allowed Stripe users to operate under their own. So as soon as you do start scaling, it raises some flags under the watchful eye of Stripe.
Funds Are Held as a Security Measure
The funds held are to protect Stripe from having to pay fees and reimbursements on your behalf. It's a pool of funds that covers things like returns, refunds, and chargebacks.
They won't hold all of your funds, but they will hold 20% – 30%. But we get it; it sucks and it's scary to not be able to receive your well-deserved payouts.
How can I get my money back from Stripe?
It can be difficult to get your funds back from Stripe depending on your situation. The payments giant won't tell you why your funds are withheld nor give you a timeline for when you can receive them. Legally, however, they are only able to hold funds for 180 days.
This post today is specifically for merchants who can still operate their store using Stripe but have a percentage of their funds withheld. If all of your funds are frozen or your shop is shut down, you can find answers here and here.
When your shop is still operational and just 20% of your Stripe account balance is frozen, then there's nothing you can really do to get the funds back except wait it out.
You could contact Stripe support, but they are also notoriously difficult to get ahold of. There is a general customer support team email you can use, but there is no phone number. So it's likely that your issues won't get resolved this way.
Good news though, we do have some next steps for you so it doesn't happen again in the future.
What can I do to stop Stripe from holding funds again?
We have 3 easy steps for you to ensure that Stripe can NEVER hold money from you again. These steps are something you should follow, anyway, but if Stripe has already gotten a hold of your account then you need to ACT NOW.
1. If Stripe Has a Temporary Hold on Your Money…
…look for a new payment processor. We know that sounds like the exact opposite of what you really want to do. But trust us, as experiences in the payments industry, we know what we're talking about.
Stripe is holding your money temporarily for now. In the future, it won't be temporary. It will lead to your gateway being inaccessible, your store getting shut down, and your small business destroyed. We've seen it happen before. Act now before Stripe takes another step closer to ruining your business.
Finding another credit card processor is the most important thing you can do right now. Any processor will do, as long as you open it ASAP. DirectPayNet can help, it's what we do best. But if you're looking for something quick (as in a temporary solution), you can open another aggregator account.
Aggregator options include Square and PayPal. There are many others, but these are the most popular.
This is a warning, DO NOT continue operating as if nothing has happened.
2. When Opening a Backup Account…
…don't let it sit there, empty. You need to put some of your sales volume into the new payment processing account. Even just 20%.
The account needs to be put to work, plus it looks good to have credit card processing history with multiple processors. You want those bank statements to look full so when you startup a new business in the future or want to negotiate processing fees, you'll have some leverage.
You can be smart about what you put through your second processor. Some of the red flags Stripe looks for include:
high order values
overseas orders
too many orders in a small amount of time
You could set up your backup account to only handle big-ticket items or order values over $900. You could set one up to be solely for foreign transactions so it doesn't handle anything in USD. You can have it activated only for Visa shoppers, or ACH, debit cards, or any other payment method. There are limitless options. But pick a path and stick to it.
3. Transferring Your Customer Data to a New Processor…
…can be done easily by contacting Stripe and asking them to send it to the new processor. Note that they will never send you the data, they will always send it to the other processor.
Customer data is tokenized, so for Stripe they are called Stripe Tokens. But that tokenized data can be used with any processor. They can't send that data unencrypted to you because it contains sensitive credit card payment information, account information, and more. It's just part of being compliant.
This is how you can preserve important customer data without asking them to reenter their information for things like saved shipping addresses or subscriptions.
Bonus! Customer Data Doesn't Have to Be Stored with the Processor…
…you can use a vault instead. Tokenized customer data is always stored in a vault, but most of the time business owners don't realize it and they use 1st-party vaults. For example, a Stripe Token is held in the vault built and maintained by Stripe. Your new processing company and gateway will also have a vault where that data is stored.
BUT you could use a 3rd-party vault and keep that data outside of those processors. The benefit would be that you don't have to worry about losing the data or corrupting it when transferring to new processors. It would always be in your hands and under your control.
Never get your funds held by Stripe again!
Stripe payment processing might be easy to sign up for, but it's not so easy to keep a business running on.
Get a PCI-compliant payment processor and payment gateway now through DirectPayNet. We connect you with a payment provider that works for your business—no hidden fees or threats. Just a processor and a gateway that work exactly how you need it with all the functionality that will take your business to new heights.
Speak with us today to open your own, real merchant account.