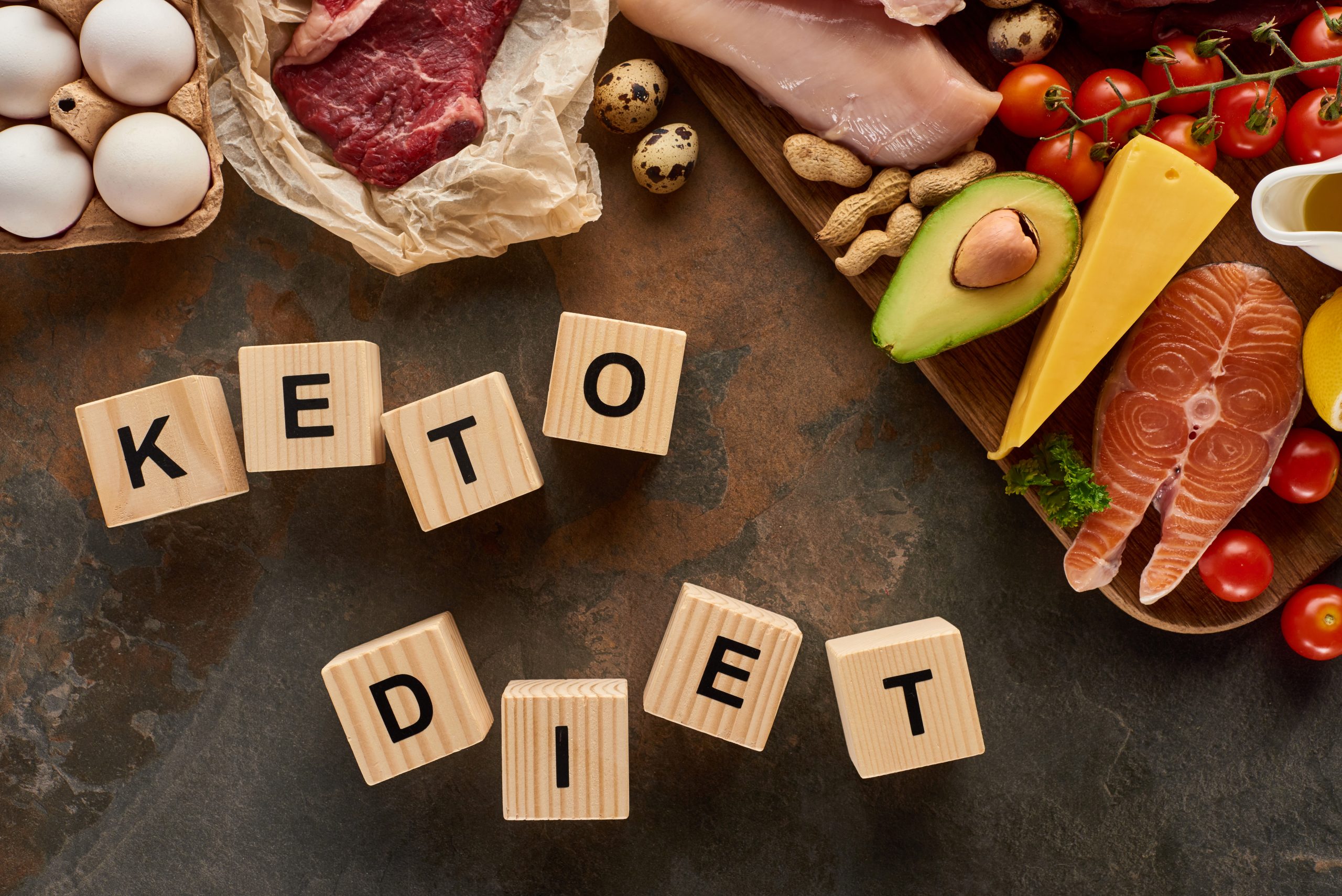 Selling Keto Products? Here Are the Best Methods for Cutting Carbs and Increasing Profits!
Jan 21, 2021 6 minute read
The ketogenic diet is not new by any stretch of the imagination. Yet, the keto diet industry continues to grow at a rapid pace. Over the next four years, the low-carb diet industry is set to add a further $1.18 billion in revenue as those looking for weight loss solutions are increasingly turning to keto diet plans and other products (such as supplements) to help them hit their goals.
So what are the hot keto products flying off the shelves right now? And how can you scale your keto business in an increasingly competitive space?
Businesses Selling Keto Products Continue to Enjoy Healthy Profits Years Later
When weight loss programs such as the Atkins or Paleo diet first took off, competition among retailers was fierce. But over the years, interest has waned somewhat, and those looking to lose weight have explored alternative options.
Keto has risen to the top of the pile. The revolutionary diet teaches the body to burn fat instead of carbohydrates (entering what is known as a state of ketosis). And unlike other fad weight loss programs, keto is standing the test of time as cult-like keto dieters continue to spread the message about this amazing wellness trend.
Despite being a mature diet market, the keto market is expected to expand at a compound annual growth rate (CAGR) of 5.5% from 2020 to 2027. These are numbers simply not witnessed in other mature diet verticals.
Several digital products are hitting the sweet spot for customers. Keto merchants have build solid five and six-figure businesses selling online info products such as step-by-step eating plans, keto cookbooks, and holistic programs based on keto and intermittent fasting principles.
But this sub-niche is becoming crowded, and physical products such as keto supplements appear the best growth opportunity in this industry.
Keto Supplements and Keto Food Products Are Revolutionizing the Industry
While info products are not unique to the diet industry, there is an increasing number of specific keto supplements and food products helping keto dieters enjoy their transition into low-carb foods.
Carb-heavy favorites such as chocolate chip cookies, cheesecake, and brownies are being reworked to become healthy keto snacks. But supplements that aid the body's transition into ketosis are proving to be even more popular.
For example, exogenous ketone supplements are commonly used by those following a ketogenic diet to increase blood ketone levels. Taking these supplements can help the body transition over to using fat as an energy source much quicker. Hence why they continue to fly off the shelves!
But if you want to grab a slice of the ever-growing growing keto-friendly pie, then you're going to have to differentiate yourself from the competition. Remember, Keto offers are everywhere. So, where is the best place to start if you are to scale your business in a cloud of competitors?
Highest-Performing Keto Merchants Offer an Entire Ecosystem of Products
The key to succeeding in the keto industry is building an arsenal of products and services. As is the case in any industry, it's extremely risky to put all of your eggs in one basket. If you lose your supplier for the one keto supplement product you've built your reputation upon, then what happens? You're back to square one!
That's why you need to think about the positioning of your keto offers. For instance, if you sell keto supplements, can you offer complementary upsell to an extensive meal plan e-book written by professional nutritionists?
You could leverage platforms such as Amazon to sell physical keto recipe books, which could act as a business card to your online keto bootcamp. Think outside the box. Take healthy, keto-friendly products such as coconut oil and peanut butter and put your own spin on them. There are so many ideas you could come up with. The key to remember here is diversification wins the day.
But just as positioning is important, so is staying on the right side of regulatory bodies such as the FTC.
Want to learn more about how to boost your online sales as an online Keto business? Read our top three Keto business sales-boosting tips here!  
Avoid Making Unverifiable Claims in Marketing and Promotional Materials
Assembling a broad range of keto products to cross-sell and upsell is one thing, but marketing them is another task entirely. The problem is that a few companies have ruined the reputation of the keto industry in the eyes of the banks that process online payments in this industry, thanks to their devious practices.
The most famous recent case was the so-called "Shark Tank" keto diet pills. The company in question built fake credibility by saying they were the first keto diet pills on Shark Tank. They created fake ads with celebrities who never endorsed their products and flooded social media with deliberately shocking before and after photos of people who have never taken their product.
These are big no-nos in the eyes of the FTC, and no acquiring banks will want to process online credit card payments for you with such deceptive marketing practices. Positioning your keto products in this manner will likely see your business shut down.
Avoid Subscriptions and Create Clear Return and Refund Policies to Avoid the Chargebacks
In this particular case, another problem was secret clauses buried in the fine print, which signed customers up for a subscription that very few of them knew about.
For supplement products such as MCT oil capsules or exogenous ketones, it's best to sell them as standalone products. We've spoken with Keto companies that utilize the subscription business model, and many of them have been rejected for payment processing on numerous occasions.
If you're wondering why, it's because this business model has elevated risk in the eyes of financial institutions. Subscriptions are a magnet for chargebacks. Most of the time, it's because canceling payments is too time-consuming, and so customers just issue a chargeback instead.
That's why, in addition to avoiding subscription business models, it's crucial that you create and actively promote a straightforward refund policy. Even if you create high-quality keto products, people may still want to return their items for a refund. Thus, you should educate them on how they do this quickly and easily. Otherwise, disappointed customers will just issue a costly chargeback, which could hurt your payment processing.
Step Up Anti-Fraud Measures for Your Online Keto Business
When selling any products online, it's essential to understand that Card Not Present (CNP) transactions come with an elevated risk level. That's why you need to implement the latest technology to ensure that fraudulent payments are stopped in their tracks. You can also use software solutions to prevent fraudulent chargebacks later down the line.
When it comes to beating fraud, there are many steps you can take. One measure you can implement is the Address Verification Service (AVS), which ensures that the customer's address matches up with the records held by their card issuers. This is effective at blocking fraudsters from using stolen credit card information.
Implementing 3DS2 is another smart step when it comes to processing your online keto payments. This solution analyzes hundreds of data points in real-time to ensure that the payment isn't fraudulent. Better still, it requires an extra layer of authentication from the customer to make a payment.
What this means for you as a merchant is that chargeback liability shifts from you having to prove the sale was legitimate to the customer having to prove it was fraudulent. You can imagine how much time and money this measure alone will save you as you scale your keto business.
Build Up Processing History With Alternative Payment Methods Such as ACH
The best way to convince financial institutions that your keto business is worth the risk is by providing them with an impressive set of processing accounts. A long and detailed processing history will allow them to perform an in-depth analysis and deem your keto empire a worthy business partner.
However, this can be like the chicken and egg scenario. How do you impress acquirers enough to give you access to credit card processing without any processing history to speak of? With alternative payment methods, of course!
One of the best ways to build up a processing history without a credit card processing solution is to utilize alternative payment methods such as ACH and eCheck. The best part is that, since these payments are authorized directly by the account holder, it's challenging for customers to issue a chargeback.
So not only will you develop an impressive set of processing accounts, but you'll also do so with impressive chargeback ratios by keto diet industry standards.
Scale You Keto Products Business with Help from the Experts
So there you have it! You've learned what it takes to build and scale a successful keto product business. All it takes is careful positioning, a diversified product offering, and attention to detail when it comes to securing online payments, and you'll be well on your way!
However, these are mere building blocks to success. To secure shortcuts to seven-figure monthly revenues, you're going to need the help of high-risk payment experts.
Here at DirectPayNet, we've been helping clients in the weight loss space for more than a decade. We know what it takes to secure high monthly processing limits and achieve the size and scale to stand out from your competitors.
So what are you waiting for? If you want to gain the inside track to success in the high-risk weight loss industry, talk to our expert team today!