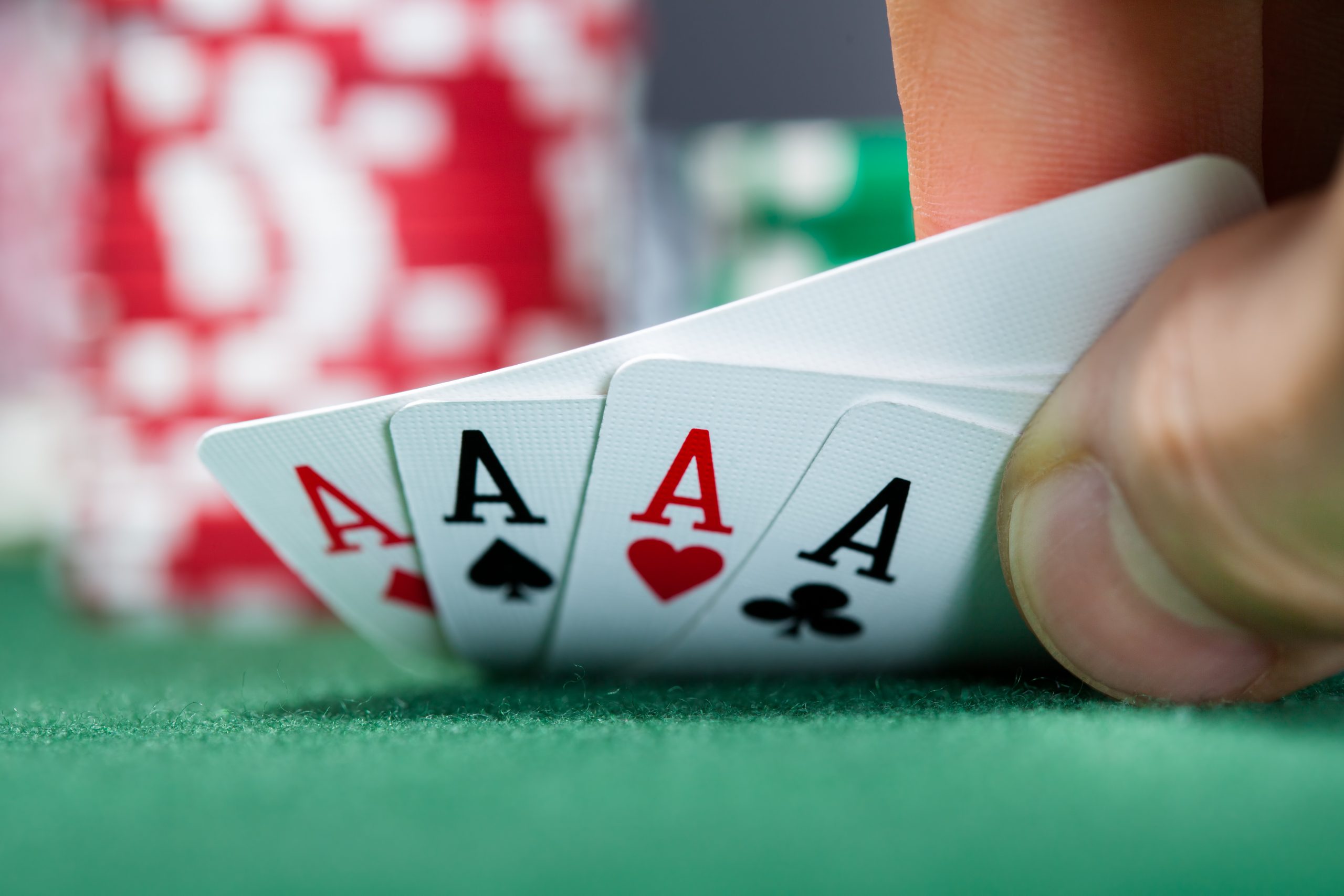 Skill Gaming Merchant Account
Nov 25, 2020 4 minute read
Skilled gaming has been booming this year so has the demand for merchant accounts in this niche. Merchants in the online gaming vertical have benefited from the perfect storm of a shutdown of in-person sports and casinos. Today, players are turning to online gaming businesses to test their skills against other opponents. Not only do they get to experience the adrenaline rush of beating other gamers, but they often get to win a cash prize too.
If you're a skilled gaming business, there's no doubt that you'll be trying to take advantage of this demand. However, gaining a skilled gaming merchant account isn't easy. Acquiring banks confuse skilled gaming outfits with online gambling merchants, deeming merchants in this niche high-risk. So what can you do as a merchant in this space to secure credit card processing, amongst other common payment methods?
Well, it turns out that's plenty you can do as a merchant to secure your first skilled gaming merchant account. So listen up! What we are about to tell you could make all the difference in your bid to secure better payment processing solutions. But first, let's take a closer look at what constitutes skilled gaming.
How is Skill Gaming Different from Traditional Gaming?
Put simply; skilled gaming refers to those games that have their outcome determined by physical or mental skill. Unlike in online casinos, these games require players to beat their opponents using their wits and intelligence. They are a multitude of games that could be correctly called skilled games. They include:
Arcade games
Puzzle games
Word games
Trivia games
Fantasy sports games
Card games
In today's online gaming environment, skilled gaming covers a broad range of games. For instance, many e-sports service providers that offer cash prizes to tournament winners would count as skilled gaming merchants. In many ways, a lot of the modern online gaming industry is heading toward a skilled gaming format. For instance, playing in FIFA and Fortnite tournaments can net gamers thousands or even millions in prize money.
When it comes to more traditional offline card games, there are a number that would count as skilled games as opposed to games of chance, such as:
Poker
Backgammon
Rummy
Dominoes
Chess
Tonk
Yahtzee
Spades
This is where skill gaming often gets confused with the gambling industry. Unfortunately, many payment service providers lump skilled games together with high-risk merchants such as sportsbook or gambling businesses. But skilled games are different because they are not based on chance. They are based on skill.
We'll cover the challenges skill gaming merchants face in a moment. But first, let's take a look at what's driving the online demand.
Online Skilled Gaming Booms During Wave of Second Lockdowns
Across much of the Western world, the second wave of lockdowns caused by COVID-19 has driven up demand for online gaming. With many in-person casinos and sportsbook operators closed, gamers have chosen to blend the thrills they get from online gambling with their gaming skills.
Online poker merchants, in particular, have benefitted from the lockdowns sweeping Europe. According to online game traffic surveyor GameIntel, the French, Spanish, and Portugal online poker markets have collectively recorded a 30% increase in their latest cash game traffic. Italy's segregated market also reported an 18% rise.
These levels of traffic spikes have not been seen since the initial round of lockdown back in February and March. The pandemic has also dramatically increased demand for e-sports (such as League of Legends), with huge tournaments being played for cash prizes.
There has never been a better time for those of you in this industry to capitalize on these unheard-of levels of demand. The problem is many of you have been left unable to process card payments thanks to banks labeling you as high-risk businesses. So what are some of the challenges skilled gaming merchants face when trying to differentiate themselves from online gambling businesses?
Are you trying to make it in the ultra-competitive space of online gambling? Did you know that securing a gambling merchant account is near impossible without the help of payment experts? Read our extensive guide to learn more about how we can help you secure a fabled gambling merchant account!  
What Are the Online Payment Challenges Faced By Skilled Gaming Merchants?
The biggest issue skill gaming merchants face when trying to obtain a skilled gaming merchant account is differentiating their offering from online gambling merchants. Many outfits find it hard to prove to financial institutions and merchant service providers that they are actually looking to secure an online gaming merchant account instead of an online gambling merchant account.
While the difference might not seem like much, it's huge when attempting to secure better payment solutions. It has a lot to do with getting a merchant account with the correct Merchant Category Code (MCC).
Once again, skill gaming merchants are often labeled by payment processors as gamblers, so they receive the code MCC7995. However, this code is reserved for extremely high-risk merchant accounts associated with online casino operators, lottery outfits, and sportsbook wager companies. When a skill gaming merchant is tied to this code, it results in tighter geographical restrictions, lower conversion rates, and higher payment processing fees for Visa, Mastercard, and other leading credit card companies.
Skill gaming merchants should aim to secure an MCC7994 code. That MCC regulates video game establishments and arcades. Remember, skill games include fantasy sports, trivia, poker, online arcade games, and e-sports. Hence, they should have access to MCC7994. Unfortunately, most merchant account providers don't seem to see the difference. Often leaving merchants with no option but to explore alternative payment options for their skill gaming payments.
Another issue is obtaining the correct gaming license since many regulatory authorities also fail to see the difference between games of skill and games of chance. While online gambling merchants can position themselves in regulation-friendly states such as Malta, no such infrastructure exists yet for skilled gaming merchants based in the EU.
So given the mounting challenges facing skill gaming merchants, how can you beat the odds and manage to secure your skilled gaming merchant account?
Tips for Securing Your Skilled Gaming Merchant Account
Despite the significant challenges, it is still possible for your online skill gaming outfit to secure a merchant account capable of accepting debit card and credit card payments. The first step you need to take is to build up a processing history. As mentioned, banks see online gaming companies as high-risk businesses. So you've got to mitigate that risk by making processing your payments worth their while. Before filling out your merchant account application form, you need at least three to six months of robust processing history.
While they take a look at your bank account statements, they will also be closely watching your chargeback ratios. The social gaming and online gambling industries suffer from high chargeback rates. So it's something you need to watch like a hawk in the run up to your merchant account application. Think about installing fraud prevention tools such as Ethoca or Verifi, which can stop suspected fraudulent payments in real-time. They can also help to keep instances of friendly fraud down to a minimum.
Next, you need to take a look at your online payment infrastructure. As is the case with all e-commerce merchants, you need to ensure your website complies with PCI-DSS guidelines. Many third-party-hosted payment gateways can take care of this for you as part of their service offering.
Even though skilled gaming isn't technically under the purview of gambling regulators, as a start-up, you still need to ensure that you have the correct licenses to operate in your jurisdiction. You'll also need to take the necessary steps to implement regular anti-money-laundering procedures such as Know Your Customer (KYC) checks and Source of Wealth (SOW) requests.
Finally, make sure that all of your documentation is plainly and unambiguously worded. Players need to understand what payouts they can expect, as well as the fees and pricing structures associated with your skilled gaming platform. Hiding clauses in your terms and conditions will lead to angry customers and a wave of unwanted chargebacks.
Take Advantage Of the Online Gaming Boom With a Skilled Gaming Merchant Account
Never has skilled gaming been more popular. If you're a merchant in the online gambling or online gaming niche, then now could be the time to pounce to capitalize. However, you will need to take the right steps to secure the correct MCC and obtain the ability to process high-risk payments in multi-currency territories such as the EU.
Here at DirectPayNet, our hugely-experienced team has intimate knowledge of what it takes to secure better payment processing solutions within this high-risk industry. If you want to speak to seasoned payment pros who already have excellent relationships with merchant services providers, look no further. Let us help you to scale your online gaming business to new heights!