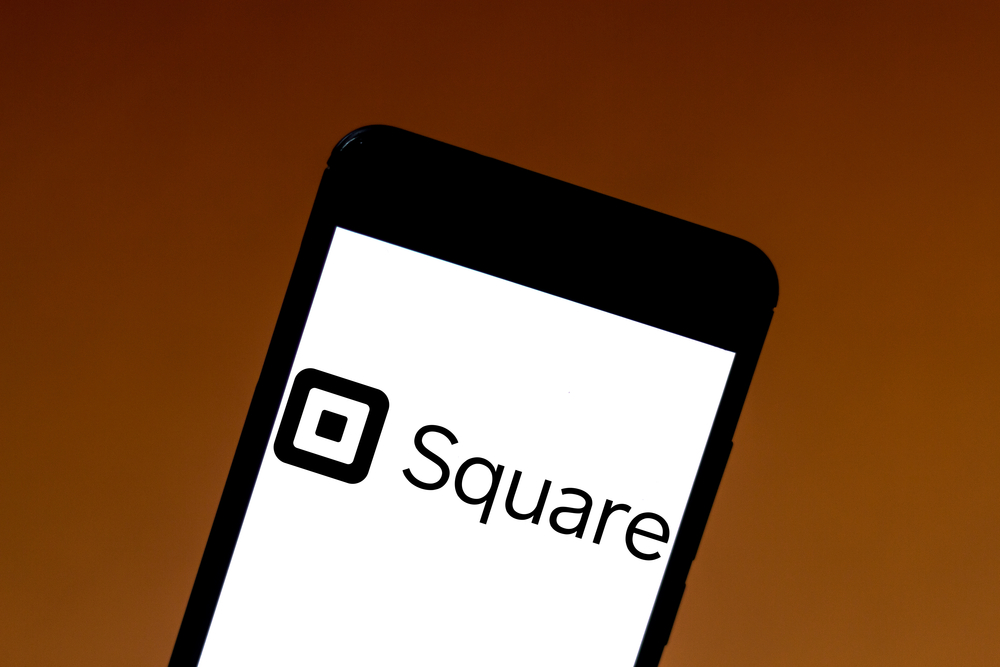 Square CBD Payment Processor Is Unsustainable — Avoid!
Jun 2, 2023 2 minute Read
Even if it's one of the biggest payment aggregators, Square is not the long term answer for selling CBD online. If you're going to be selling CBD online, then you should read up on governance in your area, which we've outlined here.
Ultimately, it's up to you to decide which payment processor or aggregator is best for your brand. But make no mistake: selling CBD through Square will put your business at risk if you're looking to scale.
Square's Tricky Terms for CBD Businesses
If you go here to their support center, you'll see that Square is open to accepting CBD businesses and allowing them to use their platform for processing payments. That's great. But there's always a catch with payment aggregators.
You Cannot Sell CBD with Square's Standard Account
If you want to sell CBD products, you cannot do it on Square's standard sign-up page. That means if you have a business already and you want to add CBD products to your inventory, you cannot do it. The same is true if you want to open a new CBD company. Your store will get shut down.
While Square payment processing may not have issues with hemp-derived CBD products, the company does have a policy against selling CBD oils and other products that contain THC. The company's terms of service for sellers make it clear that Square will take any action necessary to ensure that its services aren't used in connection with illegal goods or services.
But, why?
Square is what we call a payment aggregator. Just like PayPal, Stripe, and Shopify Payments, Square is not actually a payment processor or merchant account provider in they way you might be expecting.
Payment aggregators are companies that allow you to accept payments through their platform. But they aren't a payment processor. Square essentially blurs the lines between all of the activity behind a customer making a payment and you, as the merchant, receiving it. It's really an amazing feat to formulate such a complex system into one, easy-to-use platform.
This is a great solution for businesses who sell low-risk products (i.e, not CBD). Alternatively, it's great for business owners who are just starting out, so if you have a startup you want to launch but no CBD credit card processing history then Square makes it easy for you to get started.
Payment aggregators generally do tolerate a small amount of sales related to high-risk products like CBD or supplements or coaching. But it's very small, which is why if you're looking to scale and create a thriving business then you should consider other CBD payment processing options.
CBD payment processing on Square is iffy, at best. We can help.
The New Square CBD Program
Square payment processing's solution to the above problem faced by all payment aggregators is to open up a brand new program built for CBD stores. This is great for fan's of Square, believers in all the potential benefits the cannabis plant holds (cannabidiol, in particular), and all the good the Farm Bill has done to open up the industry for sale of CBD on e-commerce platforms.
BUT that doesn't mean it's the best choice for your business in terms of CBD payment processing.
First, pricing, rates, and processing fees are pretty bad. 3.5% per transaction is high. And though you are higher risk and rates can certainly be higher for high-risk businesses, 3.5% is pushing the upper limit of acceptability. Also, that's for card-present transaction. For card-not-present transactions, that percentage bumps way up to 4.4%. That's a pretty big cut of the sale considering a ton of customers prefer CNP transactions (e.g., every online sale is considered CNP).
Second, you have no control over the account. Your seller account, yes, but not your sub-merchant account. The rates and fees you start with will always be the same. You can't negotiate your way to lower transaction fees or a smaller reserve.
Is the Square CBD Program really that bad?
Nope! It's not bad. It just isn't all that good, either. As a CBD merchant, it's completely your choice. This is a program designed for you and built on Square's brand and reputation. With this program, you can expect to have similar services and a streamlined sales channel for your business.
But, again, the problem is with sustainability. We cannot say with 100% certainty how this program is operated, but with our industry expertise we can make some educated guesses.
Square is still a payment aggregator—there are no two ways about it. With this program, we're willing to bet they've opened up a high-risk merchant account linked with a card payment processor that handles risky businesses. Or in this case, specifically a credit card processor that handles CBD businesses. Still being an aggregators, you as a seller are confined to their terms because you operate as a sub-merchant under their master account. So if something happens with the deal between Square and whatever acquiring banks and processing companies they have, then your business suffers.
You don't have a merchant account of your own. You have a piece of one leased out by Square.
Square's Convenience Is a Double-Edged Sword for CBD Merchants
The biggest benefit of Square is boiled down to convenience. Square provides you with an app, a dongle for swiping cards, a full POS (point of sale) device, and a system that users not only are familiar with but also benefit from built-in loyalty programs. Not to mention a solid inventory management system. In this era, who would turn down that level of convenience?
If we take a step back from that shiny, golden nugget of Square goodness, we can see that all of this convenience can be found elsewhere for less. Some small business owners would absolutely prefer the simplicity Square payment processing offers, and there is certainly a time and place for it. But if you're looking to grow and scale your company, there's a better way.
There are always options. Let us help you choose the best one.
The Benefits of Square CBD Payment Processing Without Being Tied Down
The best solution is to open a high-risk merchant account of your own. DirectPayNet can help you do this or you can research CBD merchant accounts. Either way, the merchant services provider that you choose will link you up with a CBD payment processor that handles your type of business.
This sounds a lot like what we mentioned before about Square CBD Program. The biggest difference is that this is your own account that you have control over. So if the processor gets back to you with rates you don't like, fees that don't apply to you, and a monthly reserve that seems out outrageous, then we can negotiate it.
When you have this much control, you can also meander your way down the list of Square's benefits and create your own version. There are definitely payment gateways and processors that can handle loyalty programs, if that's one thing you liked about Square. Most processors dole out POS devices, mobile payment systems, and apps that allow you to handle payment processing from your phone or tablet.
It's true that customers are familiar with Square. We all recognize that glossy white payment system in local coffee shops and boutique clothing stores. But at the end of the day, the POS you use needs to be simple and it needs to work. And that's if you even need one.
When opening up an online store, you only need to worry about your shopping cart, payment gateway, and the processor/bank/merchant account that connects it all. The FDA and the US government has already made strides towards the legalization of cannabinoid sale. Take this opportunity to grow your CBD business.
Open Your Own CBD Merchant Account for Unlimited Opportunity
Get in touch with the experts here at DirectPayNet about opening your own high-risk merchant account. Tell us about your business, what attracts you to the Square CBD Program, and what you need out of a payment process. We'll get you set up ASAP with a shopping cart and link you with a payment processor that simply works.