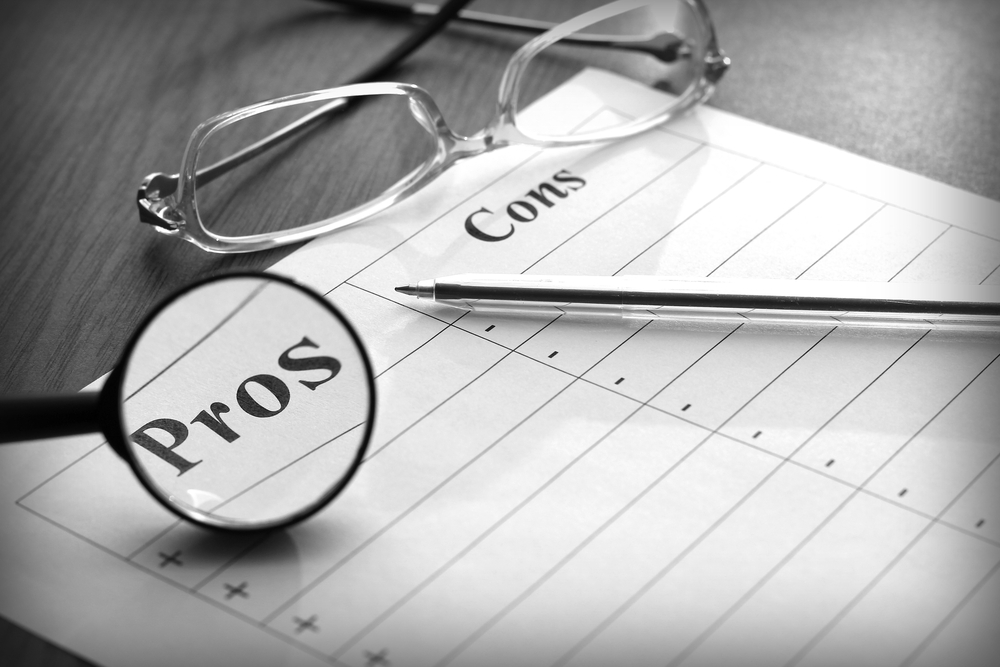 Pros and Cons of Using Stripe – Is It Worth It?
Jul 25, 2022 4 minute Read
Stripe is a popular payment platform that's used by large and small businesses around the world.
But it's not right for every business or merchant.
You may be wondering if Stripe is worth your time and money,. Do its pros outweigh its cons?
Let's examine what makes Stripe unique among other payment processors, then decide whether it's right for you.
Stripe is a popular payment platform that can be used for online shopping carts, recurring billing, and software integrations—but it's far from perfect.
Stripe is a popular payment platform that can be used for online shopping carts, recurring billing, and software integrations—but it's far from perfect.
Does Stripe have some major benefits? Absolutely. It's easy to use as a consumer and as a merchant (you can just sign up for an account and get started in one day). The platform is very user-friendly and its API is open source.
But there are some drawbacks to using Stripe. One of the biggest problems with Stripe is that it doesn't offer customer service options in many countries outside of the US. But more importantly, it can cancel accounts without notice. When business is going well, why risk it with a payment system that's unreliable?
But that doesn't happen to every merchant. If it did, Stripe wouldn't be so popular. So what's keeping merchants preferring Stripe over most other processors? Here are the pros and cons.
Pro: Accepts Most Payment Methods
Stripe is a payment processing company that allows you to accept payments online, in person, or through your mobile app. The company was founded in 2010 and has grown to become one of the leading payment processors on the market today.
Stripe accepts most payment methods, including credit cards and debit cards (Visa, Mastercard), Apple Pay, Android Pay, Bitcoin and other cryptocurrencies like Litecoin and Ethereum. You can also accept bank transfers from customers who don't have a credit card or want to pay using another method.
The payments giant also accept multiple currencies for international payments, albeit limited. Still, if you operate an ecommerce business and want to sell in the EEU, Stripe offers that functionality in its payment gateway.
Con: Processing Fees
The biggest disadvantage of Stripe is its high processing fees. While there are no setup or monthly fees, its 2.9% + $0.30 per transaction fee can add up quickly for businesses who are processing more than a few hundred transactions each month.
Stripe also uses a flat-rate pricing model, meaning that businesses receive the same fees regardless of how much they process in any given month. This can be problematic if you're processing less than $1 million annually because the fees will be higher than if you were processing more than $1 million annually.
We're not saying you should be pinching pennies, but using a real payment processor that allows you to manipulate the rate depending on product or cost is better for you in the long run.
Pro: Ease of Use
Stripe is a great option for businesses that have never accepted online payments before. From setting up your account to integrating it with your website, Stripe makes everything as easy as possible.
Additionally, Stripe provides plenty of support on their website and FAQs pages if you run into any problems or need more information about their services. This can be especially helpful if you're new to e-commerce and aren't familiar with how credit card processing works in general.
Ease of use is extended to the consumer, as well. Stripe's checkout is familiar. It accepts the most popular payment types like credit cards (including American Express), ACH, and digital wallets (Google Pay, Apple Pay) and has a streamlined, secure experience.
Stripe Payments works on desktop, iOS, Android, and basically any other operation system that can access the web.
Con: Limited Merchant (MCC) Acceptance
MCCs are issued by Mastercard and Visa, and they're used to classify businesses. Stripe only supports a few MCCs, which means if you aren't on their list then you risk losing your processing power.
The tricky thing is knowing which MCCs Stripe accepts. It's not entirely clear, and Stripe will allow any merchant—regardless of their category code—to sign up and start accepting payments. This is great for new online stores/startups or emergency situations, but it's unsustainable.
So many merchants have contacted us for help about their Stripe account because they suddenly couldn't accept payments or access the funds in their account, prevent payouts. That's the risk of using Stripe as an online business.
Pro: Recurring Payment Automation
The Stripe API provides an easy way to accept recurring payment solutions online. By adding a few lines of code, you can enable your customers to automatically pay for your products or services on a scheduled basis.
This allows them to avoid having to manually submit new bank account or credit card information each month, and it makes it easier for you to manage your business. And, of course, you can expect automated invoicing and even refund handling in case of subscription cancelations.
Subscription business models are incredibly popular and beneficial to business owners of any kind. Utilizing built-in recurring payment options is a must-have.
Con: Regular Account Suspensions
Stripe has a reputation for being very strict and punitive with their rules. They will suspend your account if you violate their easily misunderstood and oft updated terms of service.
This also happens if Stripe thinks that your business model is not supported, like selling advice/coaching, supplements, or dropshipping.
Contrary to what you are likely to believe, if Stripe thinks that your company is making too much money, they might suspend your account until further notice.
There's a threshold for Stripe's processing power and if you go over that threshold, there are consequences. Essentially, Stripe will have to onboard your business. When signing up, you don't actually get a merchant account. The lack of due diligence is what makes the process go so quickly. But once your sales volumes reaches a certain limit, you have to go through the underwriting process.
Also, if Stripe believes that the nature of your company's business activities does not align with their values, then they may put a hold on all payments coming into and out of their platform as well as the funds already in your account.
Pro: Great Documentation
Stripe's website contains a number of helpful guides for merchants, developers, and other users. The Stripe API Documentation is thorough, well organized, and easy to understand.
And if you're looking for more information on how Stripe can be used with other services, the Stripe Partner Guide is an invaluable resource that includes integrations with dozens of platforms including Zapier, Shopify, and Slack (just to name a few). Developer tools are rich, though cumbersome if you don't know a lick of code.
Con: Poor Merchant Support
There are many downsides to Stripe, but the worst one is the company's customer support team. They are terrible at responding to emails and resolving issues. Users have reported that they had to wait months just for their first response from a support agent.
Additionally, if you need help with an account in any way, it can take several business days or even weeks before they respond (if they do at all). If something goes wrong with your account and you want it resolved quickly, then Stripe isn't the right option for you.
Stripe vs. Square vs. PayPal
Stripe, Square, and PayPal are all popular payment processing services—which is not entirely accurate, they are payment aggregators.
Stripe is an online payment processing service that offers tools for businesses to accept payments online. Stripe charges 2.9% + $0.30 per transaction.
PayPal is an online payment processor that allows users to send and receive money using an email address or mobile phone number as a username. PayPal charges 2.9% + $0.30 per transaction.
Square is a mobile credit card reader that plugs into a smartphone or tablet so you can accept credit card payments anywhere you go, even if you don't have internet access. Square charges 2.75% per swipe or 3.5% plus 15 cents per transaction if you process your customer's card manually instead of swiping it through their POS system (or $275/month if you opt for their Virtual Terminal service instead).
Your payment processor should support your business model.
Many people think that Stripe is a payment processor, but it actually isn't a processor at all. To be more precise, Stripe is an online payments platform that allows users to accept credit card payments underneath their own merchant account. They're a middle man.
Stripe is great for businesses that are just starting out and have low volume transactions because they charge a flat rate per transaction regardless of the number of products or services sold.
However, this type of pricing doesn't work well once your company begins to scale and make larger sums of money; in those cases it's better to use a traditional merchant account provider DirectPayNet. You can get better fraud protection, better chargeback prevention, and a processor that actually supports your business type.
Get the processing power you need with a real merchant account.
Stripe is by no means useless. It's great for low-risk merchants and for those just starting out. But for those who want to scale, have high sales volumes, or work under a high-risk MCC, it's not the best option.
If you want more control over your processing power and a real relationship with your merchant services provider, contact us about opening an account.