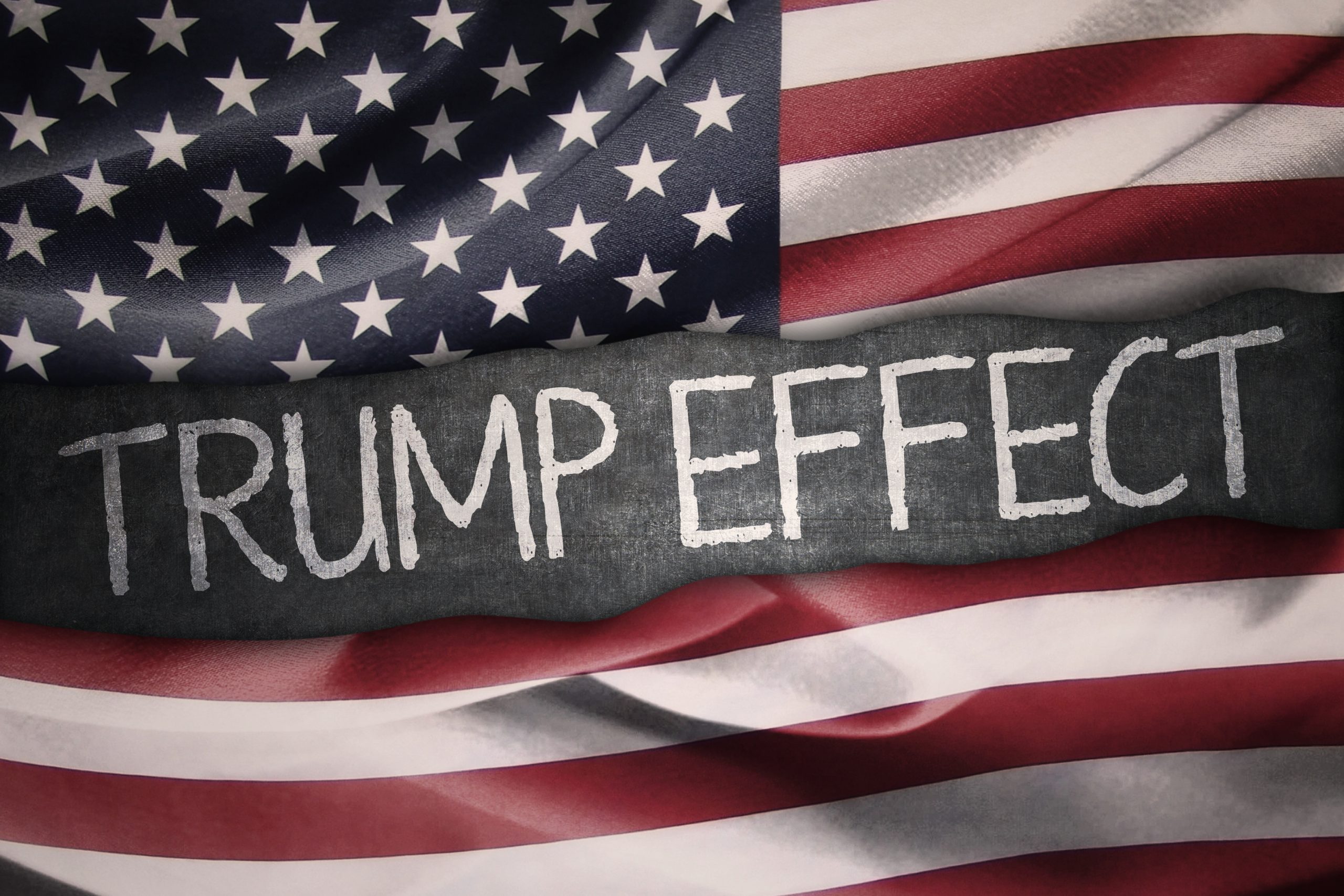 FAQ Friday: Stripe Stops Processing Payments for Trump Campaign, Is My High-Risk Business Next? 
Jan 15, 2021 4 minute read
In what has been a tumultuous few weeks in the US, there is a story developing that isn't getting as much attention as it perhaps should.
In the midst of record coronavirus pandemic-related deaths, social media expulsions, and impeachment debates, not much reporting has been undertaken on Stripe's actions. Their decision (which was later matched by fellow payment facilitator PayPal) to stop processing payments for the Trump campaign last week abruptly robbed the current White House resident of his ability to raise funds online.
Several clients have emailed us to ask whether Stripe can pull the plug on a company that fast and with very loose reasoning. The short answer is yes; they can. We'll delve into that in a little more detail later on. But first, let's recap the events of the past few weeks.
From Capitol Riots to Losing the Ability to Process Payments
Unless you've been living under a rock, you'll have seen footage of protestors storming the US Capitol building last week. After many blamed the President for inciting pro-Trump rioters to challenge the electoral college results (which saw President-Elect Joe Biden come out on top), companies started to turn their back on him.
The most famous actions were those taken by Twitter, with the company permanently suspended Trump's account. Then there was the high-profile temporary collapse of the Parler social media app, which was home to many Trump supporters, after leading vendors such as Amazon, Apple, and Microsoft all refused to host the app on their server infrastructure.
While these stories stole the headlines, not much was made of the Wall Street Journal report that revealed Stripe Inc. had ceased to process card payments for the Trump campaign's website.
Just like that, Trump's fundraising abilities were cut out from underneath his team.
Why Was Trump Banned By Stripe?
Stripe has form when it comes to banning companies that have links to violent actions. They ask users to agree that they won't accept payments for high-risk merchants, including any business or organization that "engages in, encourages, promotes or celebrates unlawful violence or physical harm to persons or property," according to its website.
They felt that in the wake of Biden's victory and active investigations by lawmakers and the FBI alike, they didn't need to wait until the new President's inauguration to take action against Trump's campaign.
One example of Stripe taking action was after a gunman killed 11 people in an attack on a Pittsburgh synagogue in 2018. Stripe cut off Gab.com, a right-wing social-media platform where the alleged shooter posted anti-Semitic messages.
While Gab itself didn't partake in any violence nor sell any violent products are services, the incident sparked a precedent that meant the leader of the Republican party was likely to be dropped in the wake of last week's riot.
While former Trump has been impeached for a second time and awaits a Senate trial, the technology company decided that they had seen enough and removed their services from Trump's online businesses for"inciting violence."
So what does this mean for other high-risk e-commerce merchants?
President Donald Trump's Campaign Website Today, Your High-Risk e-Commerce Business Tomorrow?
Whether you agree with Stripe's decision to revoke their payment processing services to President Trump and his team, the decision could have wider implications for those in high-risk verticals.
Emails have been flooding in this week from merchants in high-risk verticals such as supplements asking if Stripe can unilaterally decide to suspend payment processing. The answer is yes. Especially if you are breaking their terms of service in any way.
But the truth is that most of these merchants operate in a gray area. Sometimes they are approved for payments in technically restricted sectors and are hoping the company never realize. In other instances, high-risk merchants are getting dangerously close to chargeback and refund limits.
But there are many instances whereby legitimate businesses are blocked and/or banned seemingly without valid reasons. Just a cursory glance at Reddit uncovers dozens of Shopify store owners (for which Stripe provides the processing) being locked out of their accounts and receiving radio silence from Stripe customer support.
In another instance, one e-commerce store owner was banned for excessive refunds, which only occurred because a glitch in Stripe's checkout forced customers to enter their payment details multiple times, resulting in 3-4 orders being processed per customer.
The point is that while your business might have nothing to do with the GOP or the Democrats, you could just as easily lose your ability to process credit card payments overnight. Whether you sell PPE for COVID or you own and operate an immunity supplement website, Stripe could turn off the tap overnight and freeze your pending funds for as long as 120 days.
So the real question isn't about Trump or his alleged ties to violence here. It's about Stripe's power over your online payment processing.
Secure a High-Risk Merchant Account Today to Mitigate the Risks Associated with Stripe
We've said on many occasions that payment aggregators like Stripe are a ticking timebomb for your business. Yes, they are easy to set up and gain that initial traction for your store. However, their risk tolerance is incredibly low. One misstep could see the end of your processing.
That's why you need to have a backup plan in place. Whether you're based in New York or London, setting up a dedicated high-risk merchant account is the only way to mitigate the risk Stripe represents to your business.
With specialist high-risk payment solutions, you can work with acquiring banks and payment processors that understand the inherent risk associated with your industry. You can benefit from a more understanding approach to chargebacks and refunds while securing help in the battle against fraudulent payments.
To speak to one of our expert team members, shoot us an email to discuss your worries about losing your payment processing abilities for your high-risk business today!