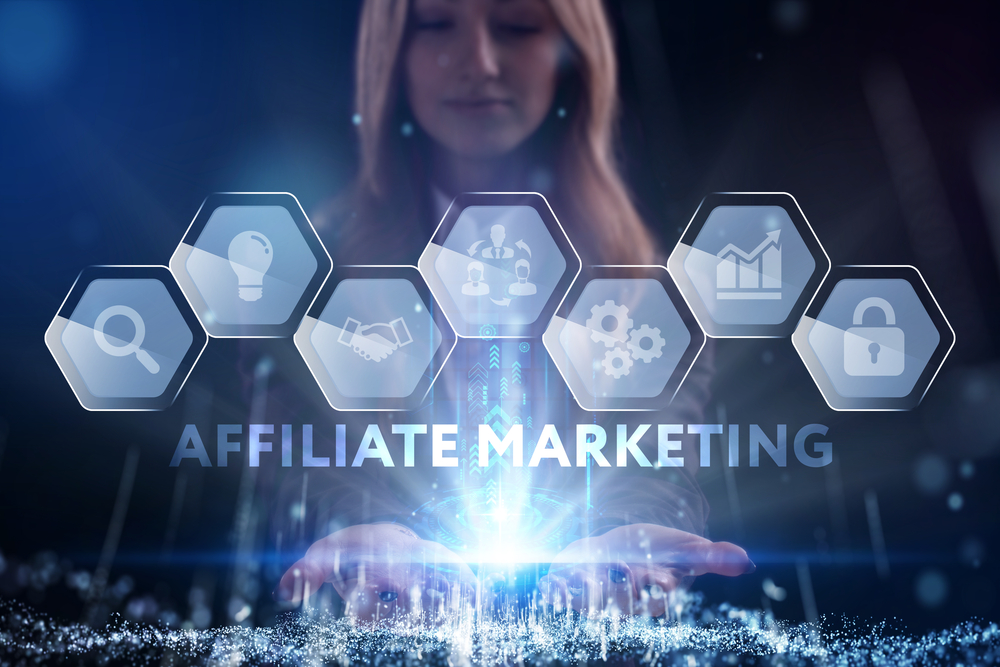 The Future of Affiliate Marketing with Amber Spears
Dec 15, 2021 3 minute Read
This is the second part of our interview with Amber Spears, cofounder of East 5th Avenue which is an affiliate marketing agency and provides training to those interested. Previously, we talked about what makes a good affiliate manager. You can click that link to read about it, and when you're done come back here and get some insight into the future of the industry.
Amber gave us some gold nuggets of information during this interview. We learn from the past to make the affiliate marketing industry better in every way—from manager to partner to profit. Read on to find out what's in store for 2022 and beyond.
How Effective is Affiliate Marketing and What's Changed in the Industry?
We asked Amber about her vision on where affiliate marketing is headed. As you might expect from someone who owns an affiliate marketing company, she's optimistic. However, she's also an entrepreneur and willing to steer in new directions when the winds change.
The Future is Focused
Each year, affiliate marketing becomes more and more focused on building relationships. It's no longer an email drop here and a social media post there, it's a constant promotion. A partnership.
Relationship-based selling is the future for the industry. And just as much is inclusion. Or it might be more appropriate to say a lack of exclusion. Women, LGBTQ, non-white—people of all races and ages and genders and backgrounds are getting involved. This is happening on both sides of the relationship because it's reflective of the real world. And with more types of people comes bigger as well as more defined demographics to target.
Partnership Marketing Gets Integrated
Affiliate marketing programs are effective. If it wasn't, there wouldn't be so many affiliate partners, affiliate programs, and initiatives. But you know what else is effective? Paid media marketing.
Paid media marketing is much more scalable than affiliate marketing. It has more reach to potential customers in new audiences, not just in your target audience, and for brand awareness. Its algorithms, like SEO (search engine optimization) are also going to continue to change and grow and adjust as the space becomes more competitive. But if you are running on 100% paid media, you're in trouble. And if you're running on 100% affiliate, you're in trouble. The rug can be pulled from under you at any moment and you'll lose everything you've built.
There's a balance to reach, and that happens through integration. Partnership marketing, JV, referral, affiliate—it's all the same thing—will soon be understood as a critical piece of the diversification of an online business' traffic. That's how successful affiliate marketing campaigns are. Today, it is critical to the success of a business who wants to continue being successful. It's no longer an alternative form of marketing effort; it's essential.
Maturity Meets the Marketing Industry
When it comes to affiliate partners, it used to be that they would promote as many affiliate products upfront because more promos meant more exposure meant more money. But we've realized that isn't really the case and the industry is changing to match.
It's no longer attractive for a partner to promote multiple products from multiple businesses. That method seems wishy-washy and untrustworthy. It devalues not only the trust that influencer has with their followers, but also the trust between them and you. This isn't a quick ad promotion, this is a partnership. Influencer marketing is a partnership, an affiliate. That person represents your brand and they need to keep up that appearance until your partnership ends (but preferably longer).
Putting influencers aside, businesses are maturing as well. More and more companies are hiring in-house affiliate management teams. Businesses are recognizing the need to invest into their own people and making sure those people are well-supported. In this case, support isn't just a slap on the back and a "good job", it's with good KPIs, score cards, giving them a coach to talk to regularly, and allowing them to join a place like Tribe Traffic. This is real support because it lets them know you value them through the gift of growth and responsibility. This is what gets conversion rates up at a cost-effective, low-risk rate that will build trust and drive sales. And it works whether you're working with beginners or seasoned managers
In a way, business is going back to its roots. It used to be about building relationships and making things personal, then it flipped. And now it's flipping back. The focus is becoming more about creating mutually beneficial deals, not just one-offs.
Attention: Those Who Are Nervous About Affiliate Marketing
Here's a quick interjection for those of you that are nervous about using affiliate marketing: you don't have to work with everyone.
Affiliate marketing is new territory for a lot of people, and it's definitely a new industry in comparison to other marketing tactics. Using affiliate marketing doesn't mean you have to go all-in, it's not all or nothing. You can choose who you work with. In fact, it's beneficial to have something like 10 (up to 30) affiliate partners who will drive volume up for you. These are affiliates you trust and know and can handle.
Start out small and really focus on the partnerships you create because you will see an increase in volume and traffic. Once you're more comfortable, you can add on more.
What Are Some Best Practices for Ending 2021 and Starting 2022?
Now that we're approaching the new year, here are some industry insights to get you prepped for 2022.
Make an End-of-Year Review for Your Top Partners
This isn't for everyone, just your best affiliate sales partners that drive traffic and 90% of your volume. Take the time to go out and pull how much money you've made with each one, individually, since the beginning of your relationship. Then again for 2021.
Now get that person on a call and give them your review by thanking them, outlining the numbers, and then asking what it would take to do 25% more with you. These are your top performers, so the call is positive; it's not a "you need to do better next year" type of call. And because these are your top performers, you should already be paying them top dollar. So, more money is on the table, of course, but find out what else might make them say "yes". Is it more free time, custom assets, tested email copy, landing pages, more vertical integration—what is it that will push them to that 25%?
Make a Calendar for 2022
Right now, you should be outlining what it is you plan to do for the entire year of 2022. Plan out your digital marketing initiatives as well as the marketing channels you plan to use: ex., March is email marketing, May is content marketing/bloggers, July is masterclasses and tutorials, September is social media, etc. Not only the quality content in your affiliate marketing strategy, plan out your launches and meetings and reviews. Meetings are particularly important because your affiliates need to be involved in your marketing—they're part of the plan. They need to feel integrated and like you have a real relationship with them. With this calendar, you can also get an idea of what your affiliate marketing spend will look like in the new year.
Take that calendar and present it to your top performers and ask them what their plan is. A lot of businesses plan as if they're a silo, or self-contained. The reality is, these relationships go both ways: you want your partners to promote your products, and they want you to do the same. So by creating this calendar, presenting your ideas, and asking if they have any launches or promos happening on the dates you've selected. That way, you can both create a plan that benefits you both, one with no conflicts.
Here's a caveat: a lot of startups, small business owners, and people like this don't like getting on the phone. So if you can't ring them and make this quick presentation, the best solution is to make a video. Film yourself thanking them, sharing their metrics, showcasing your plans/thoughts for the next year, asking for that 25%, and leaving it with a request for a 30-minute-tops phone call to settle everything when they can do it.
The Future of Affiliate Marketing Work Is Bright. Is Your eCommerce Affiliate Website Prepared?
A lot of information came out of this interview. Don't get overwhelmed. If these approaches are appealing to you, then take one at a time. Focus on implementing just one thing Amber shared, get it right, and six months later you can start implementing something else.
Preparation for your affiliate site's future also means making sure you have the right payment processor to handle your expected volume. And since affiliate marketing is a high-risk industry, that processor needs to work with high-risk businesses.
DirectPayNet has worked with credit card processors and acquiring banks for years to provide you a merchant account that helps you scale. Contact us now to get started.