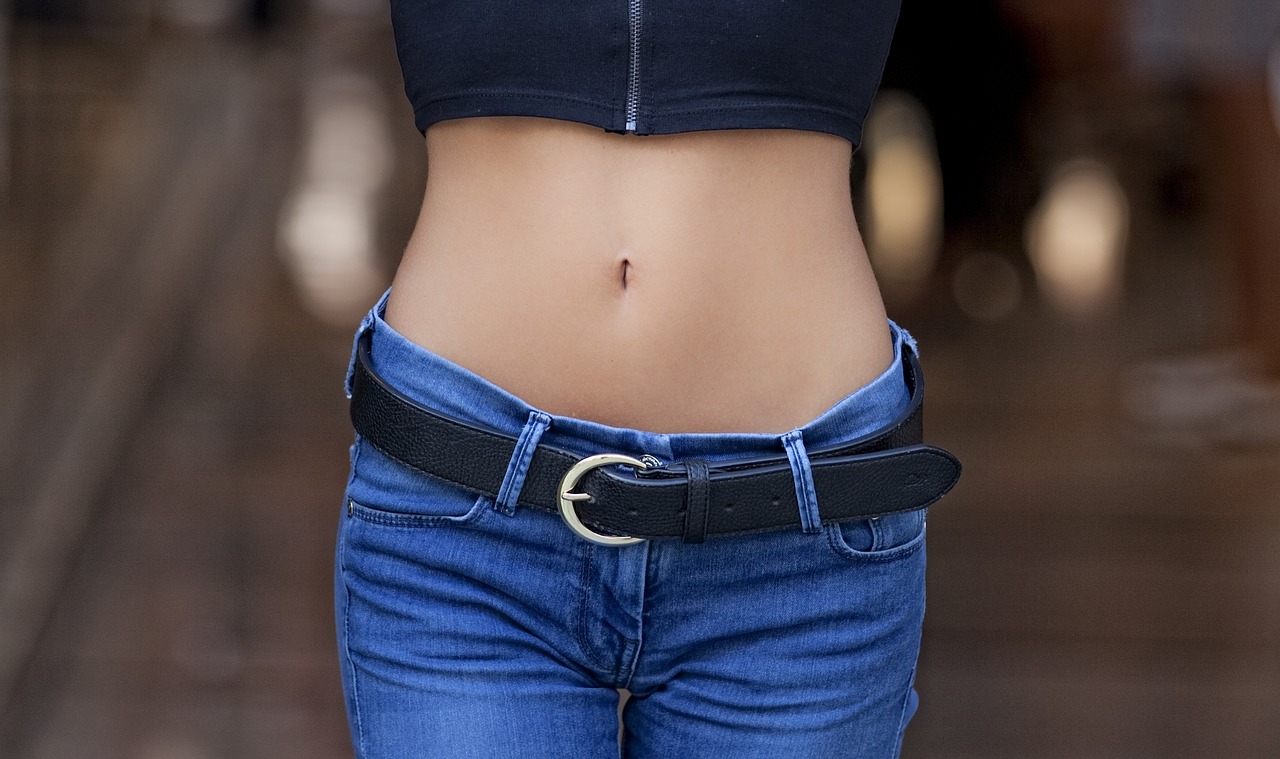 At Last, Weight Loss Merchant Account Approval Secrets Revealed
Aug 28, 2019 10-MINUTE READ
Whether it's Keto supplements, an intermittent fasting program, diet pills or nutritional powders with controversial ingredients, there are crucial steps to getting approved for a weight loss merchant account.
The demand for weight loss merchant accounts continues to spring up all over the internet thanks to fitness and diet pill offers. Interest in these products are being fuelled by high volumes of shoppers seeking the next magic bullet. There are more vendors in the market selling dieting advice, nutrition and fitness coaching, and health supplements to make losing fat easier. For example, many companies have soared because of fashionable diet trends like Keto, Paleo, intermittent fasting, and Whole 30.
Weight loss merchants are currently operating in an industry valued at over $72 billion as of 2018. Plus, the sector is only projected to continue rising as the market expands.
Popularity of these products and services has caused more weight loss merchants to seek fast and easy credit card processing. In turn, the sheer popularity has pushed more service providers to offer capabilities to make it easier for customers to buy. And, as we know, where frequent claims are there will also be issues with payment processing. Regrettably, many of these businesses are getting declined or seeing existing payment channels blocked especially when selling supplements or other nutraceutical products.
If this happens to be your situation, keep reading! We will provide some insight to ensure your business is more compliant, and to improve your overall payment strategy. After all, these are extremely important to secure a merchant account and to grow your business.
Issues affecting approval of fitness and weight loss merchant accounts
Should you really have put that in there?
Do your supplements have unregulated or banned substances? This is one the easiest ways to block getting a merchant account or lose it if you already have one. Verify that your target market does not ban ingredients found in your products. If you sell to US consumers, stay abreast of FDA website updates to ensure you are abiding by all regulations.

Alternatively, if an ingredient in your product gets banned overnight communicate with your processor immediately. Ask them for a maximum number of days required before you must swap out the product. Your provider will understand as long as you are compliant and transparent about efforts to remove prohibited products.
Additionally, some merchants sell loose products like whey protein and "green" powders in containers and sachets. If you sell powders more controversial than this, we recommend packaging them in limited quantities or capsules. Acquiring banks are more inclined to approve these if consumption in restricted in some capacity.
Can you actually make that claim?
The FDA has strict rules about claims when marketing weight loss products. False statements can lead to potential lawsuits. Anyone who endorses a product or service must follow strict FTC social media ad rules. It does not matter if it's a celebrity or an influencer. Medical claims should only come from real health professionals.
Any mistake in these areas can ruin the approval of weight loss merchant accounts. Dive fully into these regulations before you ask for permission to accept credit card purchases. Follow them to the letter and you'll be in a better position to get approved for your merchant account to increase sales.
You've said it. Now, can you back it up?
Can you show the relevant licenses and certificates for the products and services that you're offering to customers? Can you prove that your customers will get the results you are claiming your product can do? Acquiring banks and other payment providers will expect you to show proof of good manufacturing practices (GMP) licenses. If you do not have them, wait until you get them in hand. A provider could be taking a big risk if you sell products without certification proving you are following safety regulations.
Also, keep in mind, if you use trademarks such as the big news networks, ensure it is your specific product not just one of your ingredients that was mentioned on the media outlet. Acquiring banks will ask for proof that your product was featured otherwise you will be asked to remove the trademark.
In such strictly regulated industries, risk is a defining element of payment processing.
Weight Loss Merchant Accounts are High Risk
When an industry has strong consumer interest, the likelihood of fraud increases. As such, fraud is one of the main issues that affect this industry and contribute to obstacles in securing credit card processing.
Chargeback rates are high, because some customers forgot they made a purchase. Alternatively, they might feel duped by your product's claims and call their bank. If you sell a free or discounted trial with a subscription, abide by the new credit card regulations. It's imperative you get authorization to charge after the trial.
Lower fraud rates make you more likely to be approved for an account
To maintain a low fraud rate, you need prevention measures and tools to help stop fraudsters and prevent chargebacks. For example, affiliate marketing is a huge advertising method in the weight loss and diet industry. Supplements like Phen24 are being marketed through affiliate networks and in turn, affiliates promote it through different methods.

In this instance, affiliate fraud can become a problem. (This has nothing to do with the product itself.) To limit affiliate fraud, you need to constantly screen new applicants and conduct regular audits of current partners. Yes, even those who generate enormous traffic. Take a look at your refunds and chargebacks per affiliate and determine if the paid commissions are worth the ROI.
Other methods for reducing fraud include:
Updating your billing descriptor so customers can better identify the charge on their credit card statements and aren't compelled to dispute thinking they've been defrauded.
Selling a straight-sale offer instead of using a subscription model. Consider offering bundles to make larger sales and collect funds up front instead of waiting for subscription revenue months down the line.
Eliminating trial offers to prevent chargebacks and losses from returned physical inventory.
Using anti-fraud and analytics tools to suspend suspicious transactions that are attempted until they are vetted.
Plus, in addition to maintaining a low chargeback and fraud ratio, you need to ensure you're adhering to compliance requirements.
Compliance requirements for high-risk diet pill merchants and the like
Card companies (e.g. Visa, MasterCard) outline specific website compliance requirements for different business categories. Therefore, that is where you need to start in ensuring your website and business will be authorized to get a merchant account.
Some of these requirements include:
PCI Compliance
Many merchants fail to adhere to website security standards; therefore, they are charged a non-PCI compliance fee. Penalties like this can be easily avoided and save you hundreds of dollars annually. Merchants should consult with their tech team and service provider to learn what is required to ensure websites and shopping carts are secure. This is detailed by the card companies and outlines criteria for compliance standards. Conducting regular PCI scans from a trusted partner is key to ensure you have a secure environment for your customers data.
Website Compliance
Website compliance is a mandatory for accepting credit card orders online. For example, Visa is changing the rules for how merchants offer free trials, introductory offers, upsells, and subscription billing in April 2020. These are popular options in the weight loss industry. So, going forward, make sure you're following the requirements for these areas correctly.
For example, pre-checked boxes on order pages are strictly prohibited, as you must have consent from prospective buyers. Also, if you're offering an upsell, it cannot be offered on a subscription basis. Set up your order form so that customers explicitly confirm their acceptance of subscription or recurring billing. Make the details of any trials and introductory offers as explicit as possible on your checkout page and in your terms and conditions.
And in all this, ensure your customers have an easy way to opt-out or cancel subscriptions and trial periods. Websites should also have as many details as possible about the product or service. Your terms of use – especially your refund policy – and contact information must be easily accessible and transparent.
Be smart, go for a different payment options
Now, you might think that using alternative payment platforms – such as PayPal – would be a better option. But you need to verify that your business isn't prohibited/restricted otherwise you could be approved, but then shut down in the middle of operations. And before you decide that the process to get a merchant account is daunting, here something to consider:
Domestic or offshore merchant accounts
Offshore merchant account providers are more open to high-risk business models. If getting approved in your local jurisdiction is an obstacle, perhaps it's time to expand to Europe or Latin America for solutions. Additionally, if you have foreign clients, this is a great way to increase the rate of approved cross-border transactions. Coupled with your domestic account, there is more flexibility to accept payments from all around the world.
Offer ACH or e-check processing
Allow customers to buy directly from their accounts. A direct debit transfer order costs less in fees and is increasing in popularity due to reduced risk. This lowers your fraud, plus chargeback risks and ratios. Additionally, this is a great strategy for building processing history.
Get an account with MOTO capability
Consider a Mail Order/Telephone Order (MOTO) payment option. With MOTO capability via the payment gateway issued with your merchant account, you can take orders over the telephone, which is comparable to a virtual "swipe" of your customers' credit cards.
Start applying for a weight loss merchant account
DirectPayNet works with all types of high-risk businesses in the pharma and nutraceutical market. We can secure processing solutions that will grow your weight loss, diet, fitness and nutrition businesses. With our more than 10 years of expertise in payments, DirectPayNet can advance your company to the next level. Email our team today to begin assessing your current payment strategy!