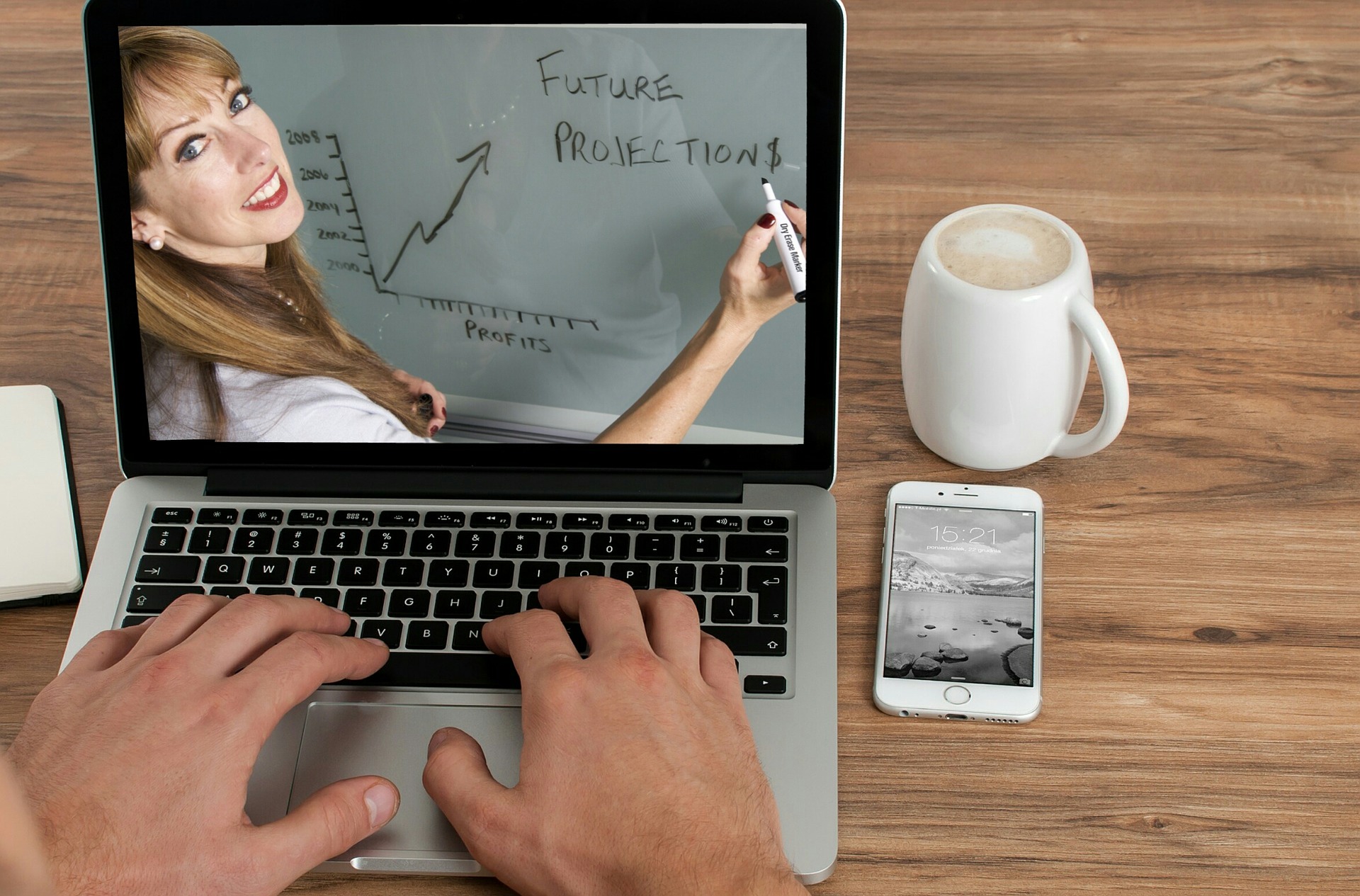 8 Ways Affiliate Traffic Might Hurt Your Merchant Account
Mar 12, 2018 3-MINUTE READ
You depend on your merchant account for credit card processing and you depend on your affiliate program to supply you with affiliate traffic. However, if you aren't careful your affiliate traffic could affect your merchant account in a bad way unintentionally.
What are the signs your affiliate traffic stinks? The biggest signs you might be in trouble are high refund rates, chargebacks and fraudulent orders. Not only does this show your affiliate channel is losing money, but you're also making your merchant processor nervous.
Here are eight ways your affiliate traffic could be hurting your merchant account and your entire business, and what to do about it.
1. You don't screen affiliates (resulting in bad partners)
The point of affiliate programs is to get traffic! However, not all affiliate traffic is guaranteed to be good. Before you automatically approve an affiliate application, ensure a quality check is done on the leads sent within the first few weeks. Once the affiliate sends more traffic, keep monitoring and verify all information provided to ensure it is valid.
There are simple techniques you can take to protect your business. Review every website URL, email address, physical address and phone number. You can even look for signs of affiliate links on their web pages — real affiliates will likely have affiliate links already live and published.
Contact the affiliate directly to make sure they're a real person – ask them to do a Skype video so you can give them tips on how to better promote your product or service. If you don't have time, ask your customer service reps or admin assistants to contact a handful of new affiliate applicants each week. Put any new applicants that look suspicious on hold until you confirm they're legit.
2. You don't know how or where you're being promoted
It's dangerous to not know how or where affiliates are promoting your product! For example, an affiliate could be using dishonest marketing tactics to promote your nutraceutical product. They could be publishing content promising that your weight loss tea or supplements will cure a disease or illness. Without control over the message, you could receive negative reviews that not only hurts your image, but also could significantly hurt your chances of having a future merchant account approved.
Use a spreadsheet to keep track of what marketing methods your affiliates are using. Identify pages where ads are placed and the type of marketing tools used.
Search for keywords like your own brand name in Google and use a backlink tool to determine all pages linking to your product. If you catch an affiliate brand name bidding for keywords that could mislead buyers, specify that this type of paid advertising be not allowed in your program. Add this rule to your terms and conditions. Alternatively, offer a list of short and long-tail keywords affiliates can use to promote your product.
3. You don't know any of your affiliates
Would you ever hire a vendor or an employee without knowing anything about who they really are? Of course not! Affiliates are your sales force, so you should know everything you can about your sales person and how they represent your brand!
We've talked about the 80/20-rule on the DPN blog before: 20% or your affiliates will generate 80% of your revenue. Pull a report of your top-earning affiliates for the last six months. Offer a higher commission, if you can afford it. Groom these relationships and develop exclusive partnerships so they only promote your product.
Don't forget about the other guys! Select a handful of promising mid-level partners you foresee making you more money with a little motivation. Set up calls with or email them to talk about what it will take for them to promote your product exclusively.
4. You Run No-Condition Affiliate Contests
Many merchants do affiliate contests all wrong! For example, imagine an adult merchant runs a weekend-only contest with double commission days. This is risky, because some affiliates aren't reachable on weekends and the rates of purchase fraud can be high. Also high refunds, chargebacks and associated fees, usually follow this type of promotion.
There's a better way to manage this. Start by launching your weekend-only contests on Thursday to get extra traffic. This gives you two days to communicate with affiliates, review links and monitor transactions before Saturday. This is just one example of how to reduce fake traffic through contests.
Affiliate contests are a great way to boost traffic. But if you don't set any ground rules, you expose yourself to fraud. Reduce your risk by running an invite-only contest. That way, you can choose who is eligible and who's not. Try paying affiliates a performance bonus instead of a higher commission if you can afford to.
Another strategy is to pay affiliates 15 days in arrears or more instead of weekly. If your contest is desirable enough, many affiliates will wait for payment. This buys more time to pay commission on legit referred sales that don't turn into refunds or chargebacks.
Affiliate contests are fine so long as you have protections in place to make sure partners are honest and only rewarded for real sales.
5: You Have No Affiliate Manager
Affiliate marketing programs aren't a simple "set it and forget it" type of thing. That's why you need an affiliate manager to oversee the daily operation of your program. A good affiliate manager can spot problems before they become a crisis, help attract high-quality affiliates, and make sure your program is performing at a high level.
Your affiliate manager should be screening affiliates and the content they use to promote your product. Affiliate managers can recruit new partners, motivate existing ones and negotiate better ad placement for your brand. Ultimately, your affiliate manager should be making you more money through your affiliate channel.
You can either hire an outsourced program manager or an in-house employee for this role. In our experience, you need personable talent in the event they represent you at affiliate marketing conferences. Finally, offer them a rev share on the revenue the affiliates generate!
6. You Don't Perform Affiliate Program Audits
Regular audits help detect fraudulent affiliates fast. They help you see the strengths and weaknesses of your program. If you don't want to be surprised with a merchant account termination, you should schedule affiliate program audits on a bi-monthly or monthly basis.
During your audit, you should review your program terms and conditions to make sure they're aligned with your current goals and that affiliates aren't violating any rules. Check to see which affiliates are actively promoting your products and which aren't. You want a list of affiliates that are converting, not bogging you down.
Pull a report of sales per affiliate; then find how many chargebacks and refunds each is generating. Don't be fooled by underperforming affiliates. Many of them can fly under the radar by only having a few sales, which become refunds or chargebacks. Be vigilant and check every affiliate periodically.
7. You Have a Weak or Non-Existent Fraud Prevention Program
If you want to keep your merchant account in good standing, take steps to prevent fraud in your affiliate program. Start by weeding out affiliates that send a few sales that end up refunded or charged back every time. Be aware of underperforming affiliates who suddenly start sending high volume traffic and sales.
Merchants can also use software to their advantage. For example, fraud detection software that use transaction scoring systems can hold or even reject transactions with suspicious data (e.g. mismatched billing and IP addresses). If your product is made for a specific geographic market, question why an affiliate is sending traffic from a country where your product doesn't ship. Keep in mind; if you sell a digital product don't put orders on hold, as customers will think they were declined. Remove affiliates caught referring fake sales. Your program will be better off and so will your merchant account.
8. You Aren't Providing Affiliates with Content
You can't just give affiliates some code and let them market your product or brand however they choose. The best affiliate programs provide affiliates with tailored landing pages at the bare minimum, so the audience that lands on your site knows exactly what to buy. Consider providing affiliates with display ads, email creative, social media ads, or any other digital content that could help them refer quality traffic and sales. Get rid of marketing tools that are low converting. Ask your affiliates for feedback or ideas on what they would like to use to market your product.
Now It's Time to Fix Your Affiliate Traffic
Those are the eight major ways that affiliate traffic might hurt your merchant account. Quantity matters, but quality traffic is far more important! Bad affiliates result in higher costs, chargebacks, refunds and eventually, fraud. Furthermore, this can damage your business's reputation and even lead to the termination of a merchant account.
Now that you know why your traffic isn't great, take steps to improve it. Email or call us so we can help you optimize your affiliate marketing strategy to make more money from your merchant account.