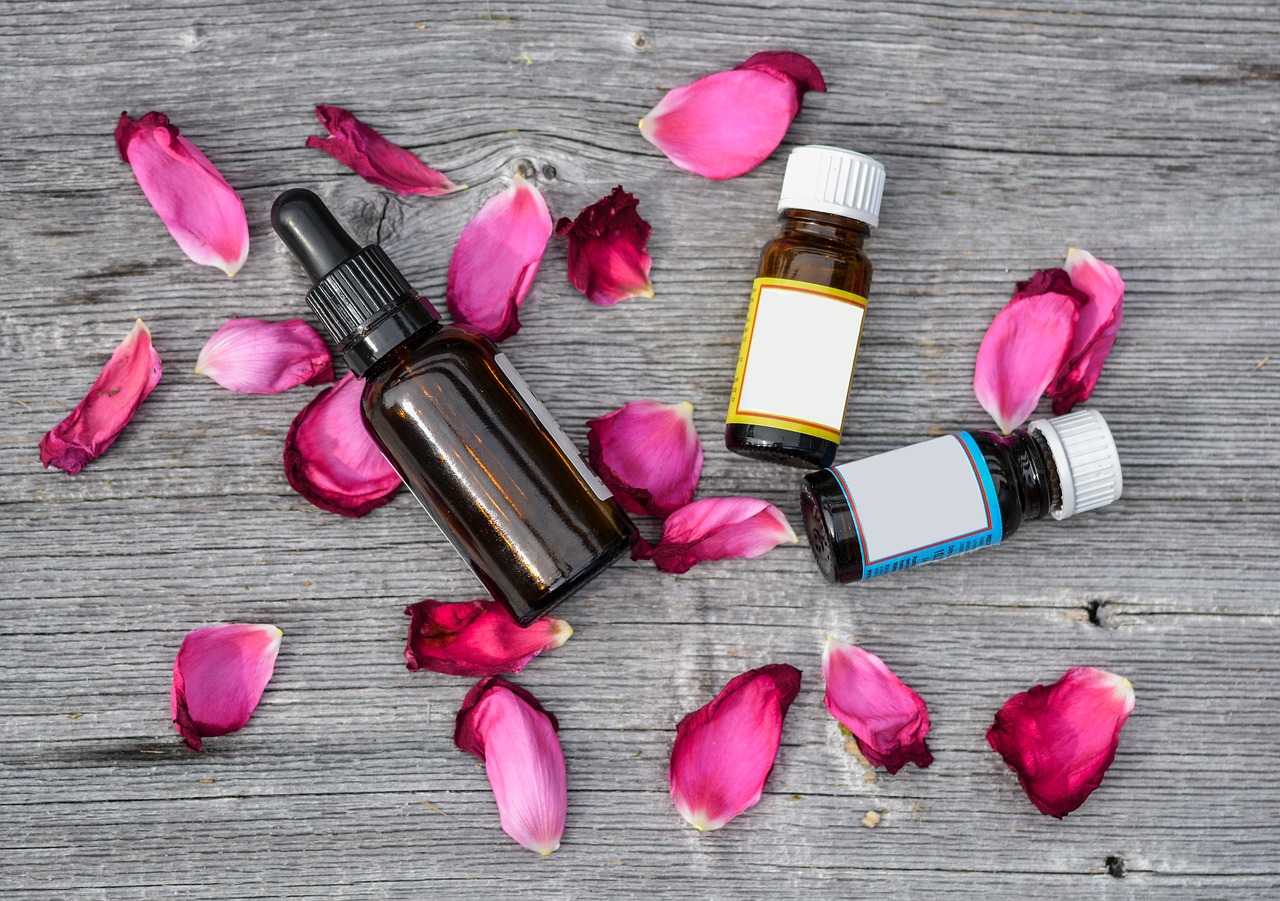 How to Get Approved For Your CBD Merchant Account in Europe
Feb 11, 2021 5-MINUTE READ
CBD merchant accounts in Europe are in demand, especially for US merchants looking to expand their operations into another potentially lucrative e-commerce territory. But despite the 2018 Farm Bill unlocking the CBD market in the United States, Europe is still somewhat in a state of regularity flux regarding the CBD industry.
This has made setting up a European CBD business (or a subsidiary) complicated. Worse, accepting CBD payments made in Europe is not as easy as it is in the US, despite having even more liberal laws surrounding CBD products (in some countries).
This blog post will look at the current state of play in the EU and the UK and inform you how to win over European merchant account providers.
UK Law on Selling CBD Still Confusing Despite Progress
Now officially detached from the EU, the United Kingdom is an increasingly popular place for setting up a CBD enterprise. Back in November 2018, the UK made medical cannabidiol (CBD) legal. The government's decision authorized doctors to prescribe CBD products to patients to help with systems.
The decriminalization of CBD derived from hemp in the UK was seen as a signal to open the floodgates for UK merchants to start selling CBD products online. But it's been more of a stutter than anything else, as the laws are pretty murky, to say the least.
Firstly, when it comes to using CBD to treat symptoms, that is completely legal. Although you should get a prescription, many individuals simply buy CBD online instead. But the laws surrounding this novel product have left many e-commerce businesses confused about where they stand.
Technically speaking, UK farmers are allowed to grow hemp as long as they have a UK Home Office license. However, you can only use this hemp for its fiber and seed oil. Neither of which contain CBD.
Therefore, while the use of CBD products — derived from hemp containing less than 0.2% THC — and growing hemp is perfectly legal in the UK, you cannot harvest and process hemp flowers and leaves for CBD oil, among other products.
So while the cultivation and the sale of CBD flowers are illegal in the UK, buying and consuming CBD products is totally legal. Confusing, right?
Basically, you can create your online store and start accepting credit card payments if you source your CBD products from outside the UK (usually from the EU). But Brexit has thrown the UK CBD industry into disarray.
Brexit Makes Finding Success in the UK CBD Industry Much Harder
Today, UK businesses and their international partners are subjected to customs declarations that came with the end of free movement of goods, extra admin and form-filling, shipping delays, and three different novel food authorization schemes.
According to a recent survey, there are currently 700 active CBD businesses in the UK, and 15% of all Brits had used CBD last year. But the $200 million-plus market may just be too difficult for new entrants to make a mark in thanks to further red tape caused by Brexit.
This is even though many high-risk payment processing solutions are available to CBD merchants in the UK. While there is certainly enough demand in the market for CBD products, and high-risk credit card payment processing options are available, you may be better served to set up your subsidiary in the EU's single market.
So let's take a look at where might be the best place to set up a European subsidiary or start your CBD venture.
Are you a US-based CBD merchant struggling to find online payment processing? The pandemic and actions of the FTC have made it more difficult to find the right solution. Take a look at what you need to be doing to secure your online CBD payment gateway today!
EU Also Operates in Legal Gray Area But Offers Better Opportunities to Scale CBD Enterprises
If you thought UK CBD laws were murky, then EU law has been perhaps even more difficult to decipher, particularly as the EU courts often contradict national legislation of specific countries. However, a recent landmark ruling by the EU supreme court stated that CBD could not be classed as a narcotic, which could prove crucial in opening up the whole industry.
Crucially, the cultivation of hemp for the purposes of selling CBD products is legal in many European countries, including:
Switzerland
Belgium
Luxembourg
Austria
Spain
Czech Republic
Greece
Poland
With free movement of goods within the trading bloc, one of these countries would make an excellent base for your European CBD operation.
The EU also moved to class CBD-infused edibles as "novel foods." And while that does cause the headache of additional hoops to jump through to get licenses to sell these products, it signals an acceptance of CBD EU-wide.
That why European banks, in particular, are growing more comfortable with gently increasing access to credit card processing, payment gateway solutions, and acquiring in the cannabis industry.
Regardless of speed, it's a trend that translates to good opportunities for merchants based in Europe to sell paraphernalia, CBD oil, and hemp-derived products online. So with the regulations taken care of (kind of), let's take a look at the payment processing angle of making CBD sales online.
Merchant Services Providers in Europe Warming up to CBD, Despite High-Risk Reputation
With cannabis being so controversial, many payment providers refer to it as a high-risk industry. This is due to reputational risk and the above-mentioned confusing legislation regarding if and how it can be sold in various countries. This means that acquiring banks and credit card processors worldwide label CBD oil merchants as high-risk businesses.
The label applies regardless of products sold and the location of your company's operations. And if you believe processing with third-party payment providers is an innovative solution, think again.
Third-party payment providers — namely PayPal and Stripe — will ordinarily allow you to process online orders temporarily. But eventually, your website will be reviewed by their compliance team once sales are generated. When they identify your business model, they will abruptly suspend your account. And if you try to sneak under their radar and get caught, expect your money to be held onto.
Even Square, who famously pushes their CBD processing in the US, doesn't offer the same service within Europe.
However, acquiring banks and merchant processing providers are slowly warming up to the industry, providing viable European payment options.
So what do you need in place to win them over? Well, as it turns out, quite a lot.
Correctly applying for a CBD merchant account in Europe requires extensive knowledge, experience, and considerable patience. Here at DirectPayNet, we are more than familiar with this process, and we strongly advise you to be adequately prepared and avoid trying to take any shortcuts.
Here are just a few of the items an acquiring bank in Europe will typically need to approve you for a CBD high-risk merchant account.
Ensure Your CBD Products Abide By the Law
No acquiring bank will offer startups or established CBD merchants payment processing if they are selling illegal products. Check the local laws of each nation as they all differ.
For instance, the UK allows it to be sold as long as its THC content (the psychoactive compound found in marijuana) does not surpass 0.2 percent. CBD sold at this level will be compliant with the policies of acquiring banks willing to support the product in the UK.
However, you'll need to be selling CBD and related products with 0% THC for Spanish banks' acceptance. In other words, you'll have to sell CBD isolate products in the Spanish market to secure a full range of online payment methods, including credit and debit cards.
The underwriting team from the acquiring banks will also want to ensure you have all of the necessary licenses. You may need to acquire one for each type of "novel food" product you sell. This can be annoying, but you'll never be able to get a payment processor on board without it.
Proof of Company Ownership
All merchants must show a potential payment provider proof of a company's existence in Europe. Your online CBD business should be properly registered in a country within the European Economic Area (EEA). You were likely given documents as proof when you officially registered or incorporated. Be ready to demonstrate this to your acquiring bank.
Remember that if you are a North American citizen trying to secure an offshore merchant account, you'll need to have a local office on the ground, with local employees, and a business bank account in your chosen country of operation.
Stellar Financial Track Record
To be issued a merchant account, you must show three to six calendar months of processing history. Bank statements will likely be requested (again, prepare at least three to six months' worth).
This helps the bank decide just how much financial risk is associated with your business. If you have high chargeback rates or very little in the form of processing statements, it will affect your application. If you're a US operation, ACH and eCheck statements can help here. But remember, these networks aren't used in Europe, so they may have less sway with underwriters.
If you are a new company, ensure your financial standing is in good order. Show the account manager looking after your application that you are in a strong position by having a healthy rolling reserve balance available. You will also be credit checked for risk assessment purposes. If you want competitive rates for your processing, you're going to need to go the extra mile to prove you're worth the risk.
Ensure Your Website is Compliant
From the second users land on your website, you must have an age verification protocol in place. All banks will review your store to ensure users can confirm they are of legal age to buy and use cannabis, CBD, smoke pipes, or ancillary products.
Furthermore, online content must be pre-approved by the acquiring bank before processing orders. No medical claims can be made on your site, as mandated by the EU and UK governments. Ingredients also need to be published in full.
Don't overlook items such as PCI-DSS compliance. However, some European payment processors will help you by hosting shopping cart pages and taking on that compliance burden. Finally, don't forget that 3DS2 is a legal requirement for orders processed in the EU.
DirectPayNet Can Help You Get Approved for a High-Risk CBD Merchant Account in Europe
The application process for a CBD merchant account in Europe can be quite daunting. However, DirectPayNet possesses a wealth of experience in finding payment solutions for CBD businesses operating in Europe. With our team by your side, you stand a much better chance of securing fair pricing for your payment processing and reducing the amount you rack up in failed merchant account application fees.
As mentioned prior, many merchants are tempted to take shortcuts or instantly accept any old merchant service provider entirely out of desperation. But before doing that, we advise you to contact us.
Our team will manage your application process from start to finish to ensure the next CBD merchant account you apply for in Europe gets approval from one or many of the local acquirers we have decades-long relationships with.