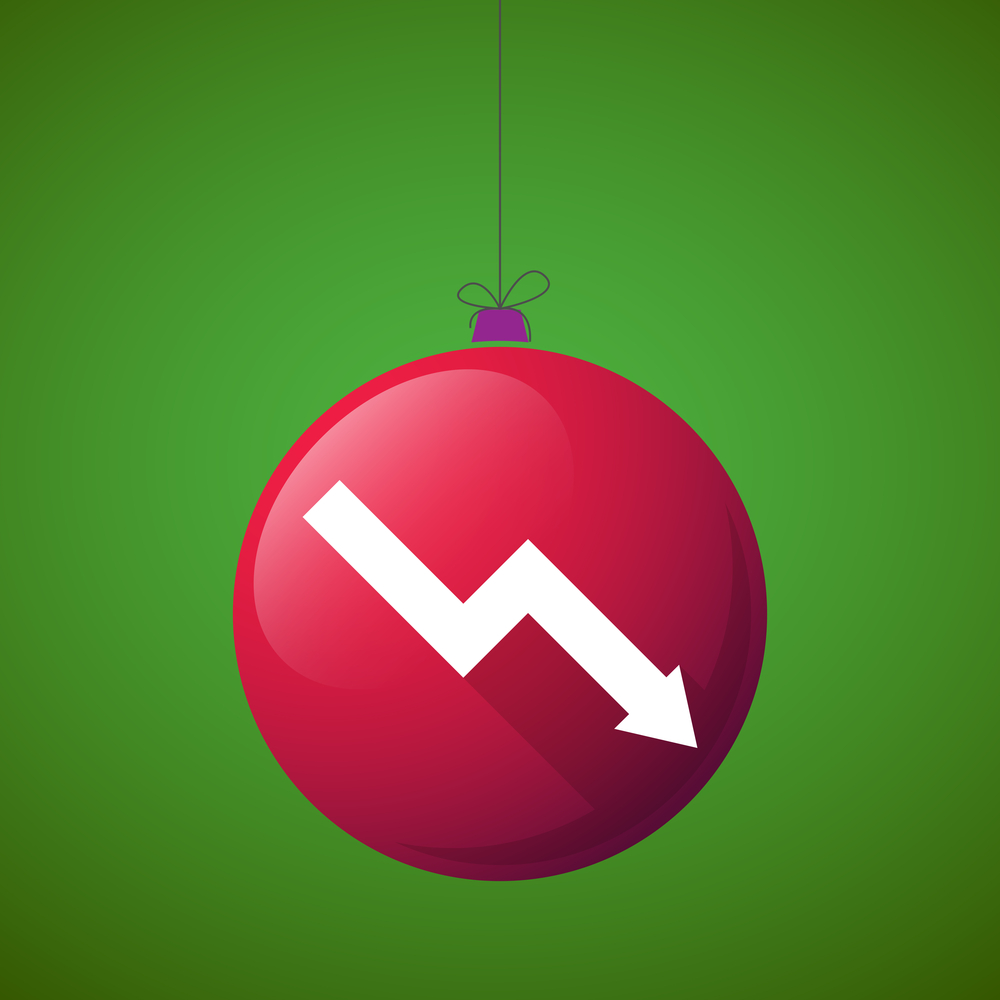 5 Steps to Halt Holiday Chargebacks in Their Tracks
Jan 9, 2023 2 mintes
The holiday season is a time when businesses see an uptick in sales. But along with the increase in sales comes an increase in chargebacks. Don't let chargebacks ruin your holiday season! Use this five-step guide to halt chargebacks in their tracks.
Why holiday chargebacks can be so detrimental to your business.
It's no secret that running a business can be stressful. When the holidays roll around and you start to see an uptick in Black Friday and holiday sales, it's easy to get excited and take your foot off the gas a bit.
However, all of that hard work could be quickly undone when holiday chargebacks start rolling in. Chargebacks leave businesses out of pocket and potentially facing other penalties if they don't follow procedures correctly.
Customers spend spend spend during the holiday shopping season, swiping their credit cards left and right. But when the bill comes at the end of the month, panic sets in and many of those purchases get disputed via the card issuer.
Keeping up with new schemes and constantly evolving technology is necessary to protect against predatory customers or friendly fraud, but staying on top of it can feel overwhelming. Above all, preventative measures like providing clear return policies, having written contracts for transactions, maintaining accurate records of cardholder information, collecting payment processing data in a timely manner, and being prompt in resolving disputes should help minimize risk during the hectic holiday season.
A step-by-step guide on how to prevent holiday chargebacks.
'Tis the season of giving and charging, but you don't want to end up with too many chargebacks come the new year. To help keep your profits merry and bright, here is a step-by-step guide on how to prevent chargebacks during the holidays.
Review Current Disputes
First, review the payment disputes that have occurred by taking a closer look at why customers are disputing their payments.
We know the ideal goal is to receive zero chargebacks, but the reality is that will never happen. So instead of trying to achieve the impossible, try to reduce your number with effective chargeback management.
Chargebacks that come in always have a reason associated with it via the chargeback reason code assigned. Check that code and adjust accordingly. Even if the customer still disputes a transaction through the credit card company, your efforts will be used to aid you in combating that chargeback.
Improve Customer Service
Focus on improving customer service agents' training in order to enhance communication and prevent misunderstandings between your business and customers.
Customer service needs to be accessible as possible, and your agents need to know what they're talking about.
We know you don't want to give your products away for free, but keep this in mind:
a refund (without a returned item) is cheaper than paying chargeback fees, and
providing a discount code leads to making a sale, i.e. one sale is better than no sale.
Keep in Touch
Aside from customer service availability, keep in touch with your customers. Send them emails or texts or app notifications to check in on how they're liking their product, delivery updates, etc.
This is also a great opportunity for you to outline their billing expectations. When they receive the receipt in their inbox, visually show them how that purchase will appear on their bank statement.
Again, you can use all of these tools to prevent and combat incoming holiday chargebacks.
Meet Product Expectations
Make sure all products being sold match customers' expectations by clearly explaining descriptions before they purchase any items.
This one might sound obvious, but there are some things that affect most businesses in the chargeback department:
update product photos
describe the appearance of a product
explain how a product should and can be used
use customer reviews and FAQs
Basically, leave no stone unturned and you'll be able to prevent holiday chargebacks easily.
Refund/Return Policy Update
Finally, if you want to significantly reduce the chances of chargebacks this holiday season, update your refund policy, return policy, and cancellation policy.
Make sure your customers are aware of their options when it comes to returning or exchanging a product they don't like or need.
Chargeback prevention during the holidays is all about being proactive. By updating your policy to match not only customer expectations but customer action, you can ensure that your business is taking the right steps to protect itself from chargebacks this holiday season.
January is the biggest month for chargebacks — get ready!
January can feel like a formidable time of the year, especially when it comes to chargebacks. Every year, this month sees an increase in chargeback rates due to the effects of holiday returns.
Customers who gift or receive items over the holidays often find themselves stuck with purchases that don't work for them – leaving merchants to deal with the fallout months later in January and February when those purchases are returned, canceled, or disputed.
Merchants should be aware of this seasonal uptick in chargebacks and be prepared with a clear return policy as well as strategies for dealing with disputes, if any arise. With a few simple steps in place and your awareness heightened, you can minimize the impact of chargebacks during what is typically one of the busiest months!
A quick guide for how to dispute a holiday chargeback.
As a business, it can be incredibly frustrating when there is a chargeback on a transaction. Here's a rundown of successfully disputing the chargeback process:
The first step to successfully dispute this chargeback is to gather as much information from the buyer/customer as possible. This could include dates of transactions, prices, times and other details surrounding the purchase.
Once you have all of the necessary evidence at hand, you'll need to prepare an effective response to the chargeback of which should include an explanation of why their order was fulfilled and include any significant facts that help your defense. You must remember to remain polite and professional in your response as having an attitude in the dispute can lead it to be decided against you.
Make sure to submit your response before the due date and keep checking back until you get an update on your chargeback dispute status.
Chargeback Protection and Fraud Prevention
Protecting your online store from chargeback fraud can be essential for maintaining a successful business. With chargeback protection and fraud prevention tools like 3D Secure and a PCI-compliant card payment gateway, it's easier than ever to keep your store safe and secure.
Utilizing these prevention tools can help you manage financial risks, approve more credible transactions, maintain customer trust, avoid penalties associated with fraudulent activity, and better protect your brand reputation.
As new safeguards evolve in the e-commerce space, make sure you take advantage of what's available – you'll have less to worry about in the long run and have access to greater peace of mind.
Protect your store today with chargeback protection measures designed for e-commerce.
No one likes getting chargebacks, but they are especially painful around the holidays. Fortunately, there are steps you can take to prevent them from happening in the first place. And if worst comes to worst and you do receive a chargeback, don't despair—there are ways to dispute them as well. By being proactive and informed about chargebacks and scams, you can minimize their impact on your business.
If you're looking for more information on how to preventing chargebacks during the holiday season (or any time of year), get in touch with our team. And if you need a dedicated high-risk payment processor who can help you navigate these choppy waters, look no further than DirectPayNet. We're here to help keep your business soaring – no matter what storms come your way.
Don't get caught off guard, take action before it's too late! Contact our team of experts for more information on chargeback prevention and how to safeguard your store today with a merchant account designed for your business.