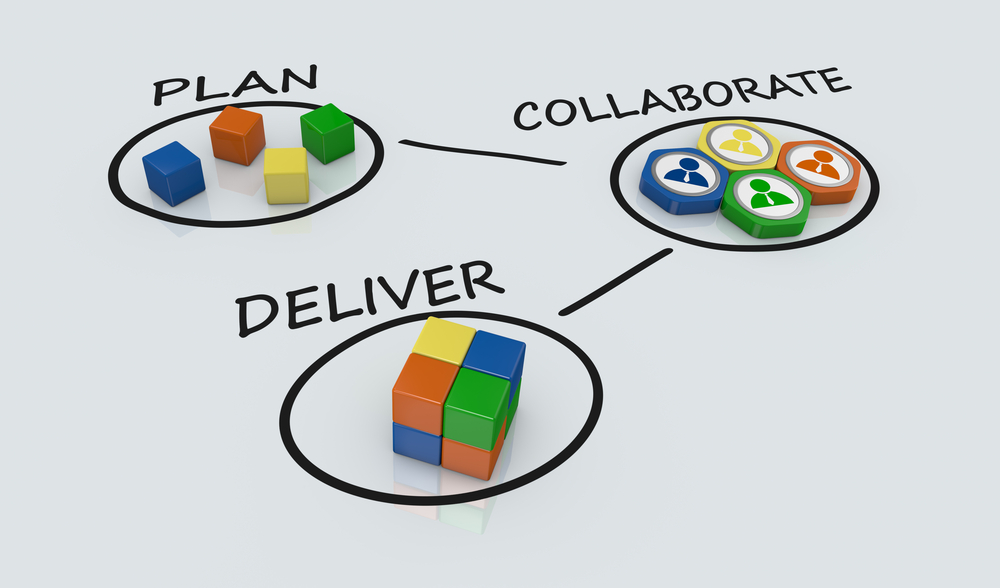 How to Grow, Leverage, and Manage Affiliate Program Traffic
Mar 7, 2022 3 minute Read
Affiliate marketing can be one of the most profitable ways to make money online—if it's done right. Learning how you can leverage traffic from affiliates is just as important as understanding how to manage them.
We've been fortunate enough to sit down with some of the world's top affiliate marketing experts over the past year. Our goal in these sit-downs is always to draw out the best methods for any business working with affiliates to grow their program.
Here are our top tips for growing your program and leveraging traffic from affiliates.
Avoid Fraud by Whitelisting or Hide Your Offer
Fraud is a challenge for every industry. When it comes to affiliate marketing programs, there are essentially only two ways to avoid it.
Whitelist your offer. If you whitelist your offer, people won't feel the need to blatantly rip you off since it's open to everyone. They can put their name on it and you can continue to earn without a hitch.
Make it referral-only. The other option is the extreme opposite of whitelisting: hide your offer. Make it inaccessible to anyone that it isn't directly shared with. For people to gain access to it, they'll have to make a request and get in touch with an affiliate manager to run the offer.
You might be wondering why hiding your offer is a good idea. After all, don't you want more traffic? You'd be right in thinking so, however hiding your offer ensures good traffic. Keeping it open allows bad traffic. As a business or startup owner/entrepreneur, you might have the mindset of, "all traffic is good traffic," the truth is that only traffic that keeps processing up is worth it. The rest does nothing for your small business. That's why the right affiliate is more important than the number of affiliates in your arsenal.
Treat Affiliates Like Business Partners
Here's a tip from expert David McMenomy of Digistore24: interview your affiliates.
A lot of offer owners hire affiliates without screening them, and that ends up harming their business. You should treat your affiliate marketers like a business partnership. That means screening them, interviewing them, and making sure they represent your company well.
Continuing in this line of thinking, Amber Spears of East 5th Avenue expands on that even more. You need to take the time and the effort to develop a real, full-fledged campaign for them. Do what you can to make that affiliate a representative of your brand, not someone who promotes a new, competing product every two hours with zero brand loyalty.
As a partner, you should make sure you're sending affiliates to the right conferences instead of handing over a credit card and letting them figure it out for themselves. It also means providing the right KPIs and metrics so they understand what's working and what isn't, or even giving them their own coach. This will take a good affiliate and turn them into one of the best affiliates.
Map Out Your Year and Share It
Your affiliates are a representation of your e-commerce business, meaning their success equals your success. A successful affiliate program and partnership is beneficial to both parties. Giving them the right tools and information to perfect their own strategies is hugely beneficial to your own bottom line.
Amber details this relationship-building process even further. She says it's so incredibly important to create an outline of your year ahead and share it. Don't keep it to yourself. If you're working with affiliates, with these business partners, they need to know what's in the pipeline so both of you can avoid conflicts of interest.
Express Gratitude Towards Your Affiliate Partners and Marketing Managers
People love receiving thanks and appreciation for the accomplishments they make and the work they do, it's just human nature. That's no different for affiliate partners.
Expressing that gratitude isn't always easy, given that no one likes to pick up the phone. But what you can do, instead, is create an end-of-year video review (e.g., Spotify-style yearly recap) that thanks them as well as outlines your desire to improve the relationship even more.
There should always be the goal of growth in mind. In it, mention how you're willing to reserve more mailings for your affiliate managers so they can have more leverage in their deal flow, test new offers, re-engage new affiliates, and recruit affiliates.
Solve Affiliate Pricing Wars and Payouts
The industry is maturing, and affiliate marketing (JV marketing, referral marketing, influencer marketing on social media—it's all the same) has become a critical piece in the diversification of a company's traffic. 100% reliance on affiliate programs is just as concerning as 100% reliance on media.
Now, it's borderline unheard of if your business is reaching $2 million or $3 million per year and you don't have an in-house affiliate program manager. But maybe you're considering using an agency instead. Both have their pros and cons, but when you're just starting out it's better to do it in-house so you build a solid foundation. You need to grow the grassroots before reaching too high.
No matter which direct you go, there's always a pricing war being fought. But there doesn't have to be if you simply test your offers. Pricing is based on EPC (earnings per click), so to make sure you are gaining just as much as your affiliate, do a simple test. If the offer is scrubbed clean by the affiliate network in the back and you're left with nothing then it's not a good deal.
Just as important, make sure the offer matches the type of traffic your affiliate partner caters to. It doesn't make sense to have an offer that appeals to the European market but using an affiliate who generates traffic in Canada.
You can't base your decision simply on the offer price, you have to dive in deeper.
Paying out can also be a source of tension. Jazette Pester recommends starting out at net 30 before you know how the traffic with back out. If it turns out well, then you can eventually move to net 15, but don't put the cart before the horse.
And in the very beginning, it's a good idea to start with an affiliate commission structure. That way, they only get paid when they make you money.
Understand Your Margins to Move Away from Affiliate Traffic
Even if affiliate marketing is on the rise, media buying is still incredibly valuable. These are the words of expert Julian Reyes.
If you have a super affiliate that's a media buyer, these people generally see at least 50% margin. So, if the CAC (customer acquisition cost) is 30-50%, that affiliate is making 70-50% of the total CPA. But you could be getting that CAC instead, rather than eating the full cost of your CPA.
Don't take this to mean you should allow an affiliate to gain momentum and then steal it away. That would ruin the relationship (and probably future relationships with other affiliates). But if you can get good at media buying, then you can piggyback off the headway that super affiliate has made.
One Affiliate Can Have a Huge Impact on Your Business. Leverage Their Traffic and Grow Your Business with a Good Affiliate Program.
Alex Gunoe of Digistore24 put it in terms we can all understand: building the program is not the end of your journey, it's the beginning. A lot of vendors think because they built it, the rest will come. No.
What you need now is an affiliate manager whose sole purpose is to build relationships. This one person could have a huge impact on your business, but you have to be willing to invest.
If you're looking for more info about strategies and marketing campaigns to grow affiliate sales, take a look right here. Through our chats with these experts, we cover everything from offer optimization and coupon codes to affiliate tracking and affiliate software, as well as search engine strategies and digital marketing/email marketing efforts to boost conversion rates.
Keep up with DirectPayNet for the latest tips, how-tos, and interviews with industry experts so you can continue to scale your business. But none of that matters if you don't have a merchant account capable of handling that growth.
Get in touch with us about our merchant services so you can leverage affiliate traffic properly, without your payment processor stalling out.