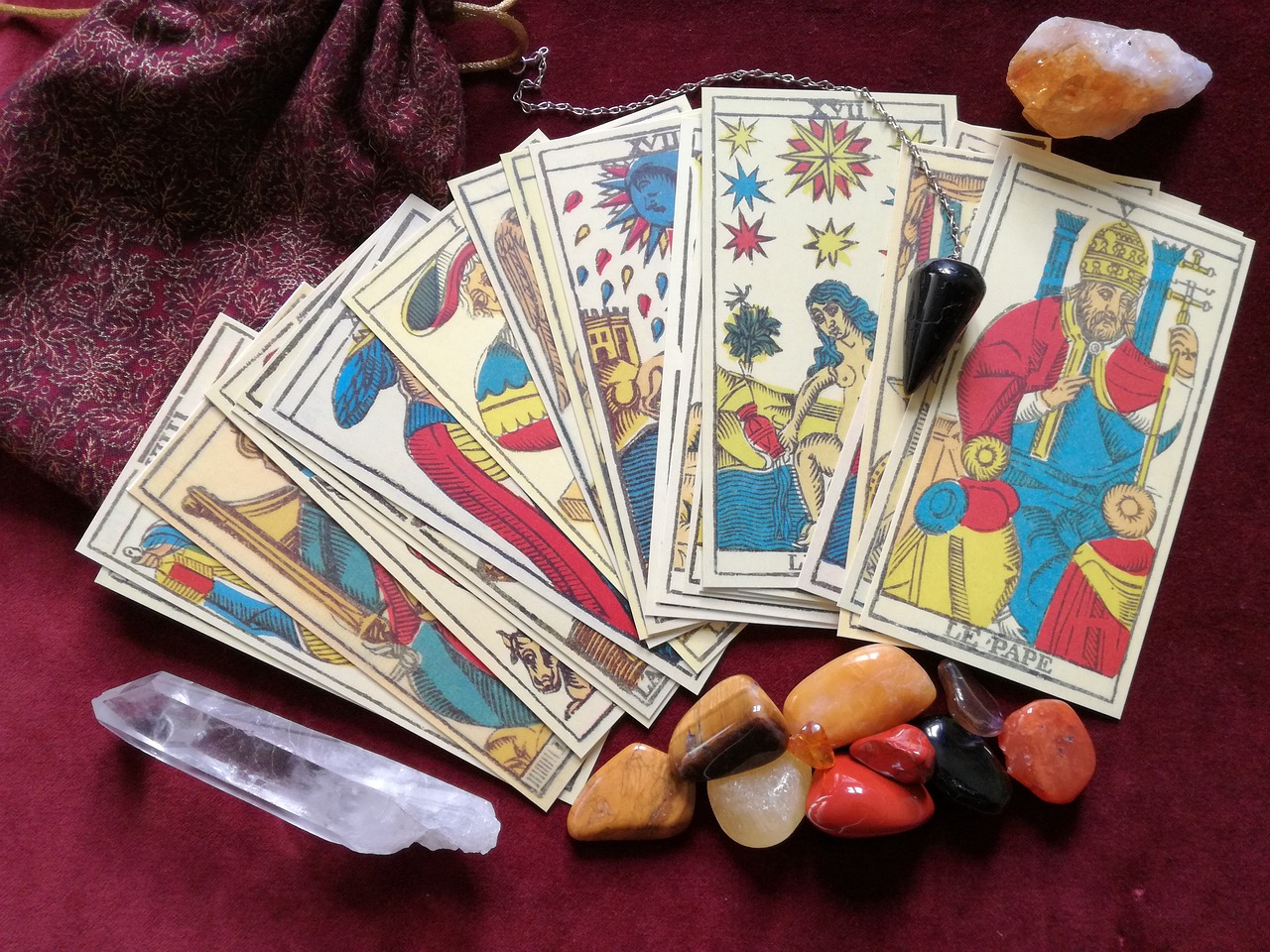 Psychic Merchant Accounts: A Look Into Your Payment Processing Future
Aug 21, 2019
Psychic merchant accounts used to be in high demand in the payments world during the late 1990s and early 2000s. That all changed once a slew of psychic and other by-the-minute hotlines were later found to be fraudulent.
The scandal that surrounded the psychic hotline industry caused the availability of high-risk merchant accounts to become scarce years later. However, it is still possible to operate and process payments for this business category type. In fact, there is plenty of proof online to show that the industry has and continues to grow.
According to a report undertaken by research firm IBISWorld the U.S. psychic industry has grown by 52% since 2005 and is expected to be worth over $2.3 billion by 2024. What started as by-the-minute landline hotlines has since evolved into giving (in some instances) by-the-hour advice on mobile phones. It's not just phones being used for this service, but web-based chats, and video calls are being utilized too.
Moreover, psychics are not the only business owners using this revenue model. Therapists, financial planners and other professionals charge a fee for advice by the minute. And, consumers are ready and willing to pay. However, the reputational damage from several high-profile fraud cases has caused payment providers to reject these fee-based businesses.
So what were the key cases that led to this current state of affairs?
Scandal rocked the psychic hotline industry
As we mentioned, psychic hotlines were once incredibly popular in the late 1990s and early 2000s. Customers paid as little as US $5 to have their fortunes told. There was perhaps no more famous psychic than "Miss Cleo" who dominated television screens from 1997 to 2002.
Her hotline had six million calls, amassing over $1 billion in estimated revenue. However, it all came crashing down when her true identity was revealed that this supposedly Jamaican native was discovered to be an actor and playwright born and raised in Los Angeles. Her real name was Youree Dell Harris.
After hundreds of complaints, the companies responsible for the "Miss Cleo" psychic hotlines felt the wrath of a full FTC investigation. They were ordered to relinquish over $500 million in unpaid debts and ordered to pay a further $5 million in fines to settle charges relating to deceptive claims they made such as having your fortune told for no charge.
"Miss Cleo" was just the tip of the iceberg
In the wider psychic industry there have been several instances of fraud running into the hundreds of thousands of dollars. This was in exchange for psychic readings nothing more than a sales pitches for false services like spells that vanquish demons and golden pyramids that protect friends and family.
In these instances, acquiring banks and other payment processors were on the hook for massive volumes of credit card chargebacks. This has permanently marked the psychic hotline industry with a black flag. It has also made credit card processing scarcely available for current merchants.
How advice-by-the-minute hotlines can improve their offering to payment solution providers
Hotlines are not only reserved for psychics; individuals pay by-the-minute for all kinds of services including counselling or therapy. For example, you can receive advice from billionaire entrepreneur Mark Cuban if you can afford his rate of $160 per minute!
However, whether you need ongoing grief counselling or an expert hotline to give you business advice, these services suffer from the same issue when it comes to securing a merchant account.
Charging by the minute is a risky payment model! As soon as a client hangs up the phone, they can immediately contact their card company to issue a chargeback. On one hand, they could genuinely be unhappy with the advice rendered. On the other hand, they may knowingly commit chargeback fraud after receiving perfectly acceptable advice.
What can psychic, expert advice, or counselling merchants do to be more attractive to payment processing providers?
Charging according to longer time intervals

Asking customers to commit to a dollar amount over a longer period of time may decrease fraud. 

They

may be

happier

with the

service

s received, because it's

difficult

to

deliver

valuable information in a

short

space of

time

. Fifteen, 30 or 60-minute offerings will

also

make the

customer

aware of exactly how much

they

will

pay

before the

transaction

takes place

,

lowering

chargeback rates.

Move away from recurring billing

Customers that initially agree to pay for a monthly advice service may receive what they need within the first couple of weeks. However, they may issue a chargeback before completing the full 30 days. By reverting a single sale initially, you can start to build up processing history. You can then allow subscriptions when a customer has proved themselves to be a reliable buyer.

Use 3DS2 to lower chargeback fraud

As we've mentioned previously, 3DS2 is a great additional layer of security, especially for merchants who do the majority of business online via chat agents. It requires a range of intimate authentication checks before purchase. This makes malicious chargebacks by the customer for fee-related disputes almost impossible to pursue. It also helps lower fraud ratios down to acceptable levels for payment processing providers.

Excel in your customer service

Use customer service best practices to deliver on promises and facilitate refunds more easily. Having professionally trained customer service representatives available on a local toll-free number is a great way to achieve this. Additionally, verifiable testimonials, an easy-to-understand refund process, and email sales receipts all help to earn the trust of providers overseeing your psychic hotline merchant account.
Getting a psychic merchant account is just the beginning of your payment strategy
The aim for all high-risk businesses should be to work up to enough processing history to be deemed worthy of a merchant account. Quite frankly, the alternatives are expensive.
For example, by processing card payments for a psychic hotline app through Apple or Samsung Pay, you as the merchant can lose as much as 30% of every transaction's profit figure. Leaving you with cash flow issues that can suffocate business growth.
Building on the tips provided above, it's imperative to maintain detailed records of everything.
Measure payment processing performance on a daily basis by looking at declined transactions. And if you plan on applying for more credit card processing, having statements ready to hand over to an acquiring bank at a moment's notice will certainly help your application. Furthermore, always maintain copies of all invoices and receipts between you and your clients. Maintain fair and unambiguous service agreements. This will make the chargeback disputes and reversal processes much easier.
Once enough history is accumulated it's time to start approaching merchant account providers.
If finding a domestic merchant account is a struggle, work with payment specialists who can help you to secure an offshore merchant account. Foreign acquiring banks can be much more lenient with their requirements and accept higher risk business models.
Move Ahead of Competitors with Increased Payment Processing Capabilities
Psychic hotlines may have received a bad rap, but it's still possible for honest operators with by-the-minute models to grow. Merchants can gradually build payment processing history for merchant account approval. The best way to do this is by investing in great customer service, avoiding false promises, and leveraging new technology.
Fortunately, we specialize in helping high-risk merchants gain access to flexible payment solutions when conventional providers cannot. So if you are a business that's struggling with high pricing and chargeback rates with your current processor, why not contact our team to help find you a better payment solution for your advice by-the-minute-themed business?