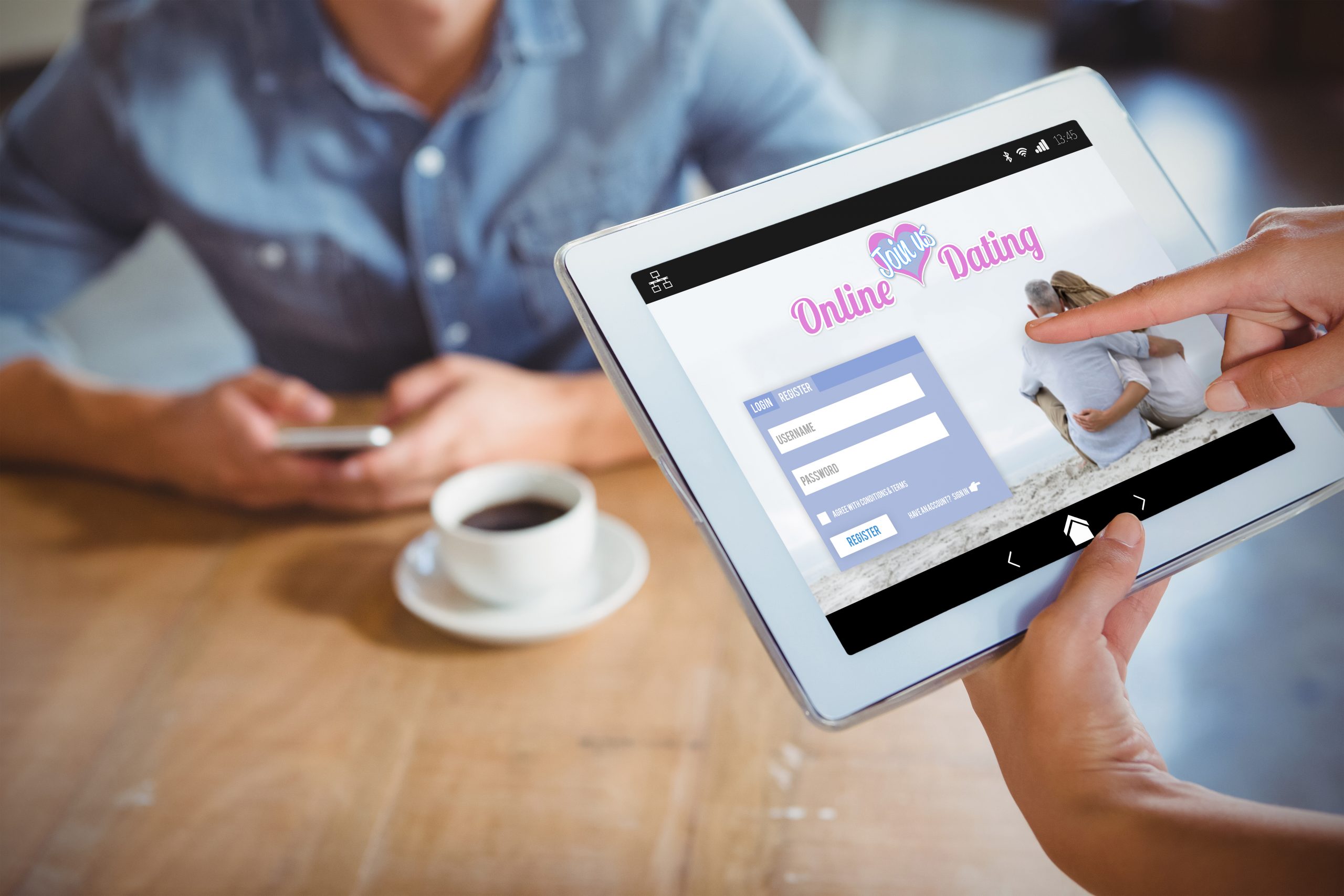 Online Dating Merchant Account
Dec 9, 2020 4 minute read
There are no two ways about it. Merchant account providers view online dating sites as high risk. Even though there's potentially never been a better time to set up a dating website, dating merchant accounts have never been so hard to come by.
But fear not, while securing a high-risk merchant account for dating is challenging, it's by no means impossible. This post will walk you through the reasons why many customer actions have tarnished this industry before laying out a strategy for obtaining an online dating merchant account so you can process those all-important credit card payments as well as other online payment methods.
But first, let's survey the online dating industry so far in the 2020s.
Pandemic Sparks Revival of Online Dating
Before the coronavirus forever altered our lives, online dating and dating apps were suffering. It appeared online dating fatigue was taking hold as downloads for the top 15 matchmaking apps continued to shrink globally into the start of 2020. Research indicating that swiping online or on our cell phones was actually making us lonelier didn't help matters.
However, that all changed when the pandemic struck in March 2020. Suddenly, with everyone forced to remain indoors under stay-at-home and shelter-in-place orders, the need for companionship and intimacy trumped the drawbacks of online dating that many sighted.
Suddenly dating companies witnessed huge swells in the number of users. Dating.com revealed that global traffic to adult dating sites soared by 82% in March 2020 alone. For apps, the launch of video chat technology revolutionized their offering. Suddenly there were none of the usual worries surrounding the first date. There was no anxiety over whether to split the bill or kiss their perfect match, for example. Users could suddenly schedule an evening of several dates, changing the online dating offering entirely.
As a result of the events of 2020, the size of the global online dating market is expected to grow at an improved Compound Annual Growth Rate (CAGR) of 8.62% to 2025. At which point, the industry will be worth a staggering $3.6 billion (USD). The favorable market conditions have caused a huge spike in the number of businesses launching online dating websites.
Of course, if you're one of these businesses, securing payment processing solutions for your high-risk payments is vital. For that, you're going to need a high-risk dating merchant account. But the process is not easy. The industry suffers from several pitfalls that have seen it labeled as higher risk by underwriters and risk assessors working for acquiring financial institutions.
Chargebacks, Scams, and Complaints Plague the Online Dating Industry
It's so challenging to acquire a merchant account for an online dating business because of the industry's reputation. There are plenty of myths circulating in the online dating industry. However, what has been proven is that chargebacks are high in this industry. Catfishing, ghosting, bots, and even reports of dates attacking one another are just a few of the reasons behind the soaring chargeback rates.
Other issues include the monthly rebilling business model that so many of these sites favor. Churning customers often issue chargebacks out of laziness and convenience rather than canceling their subscriptions in the proper manner. Online dating sites are often used by married men and women, presenting a huge chargeback risk. When a spouse discovers online dating charges on credit card bills or debit account statements, the cheating spouse will claim fraud and initiate a chargeback to avoid being caught.
High-risk businesses in any vertical are already closely monitored for high chargebacks. However, Visa and Mastercard's tightening of the rules surrounding chargebacks and fraud has made life even tougher for those launching online dating services. Despite being a lucrative market, new online dating businesses can all but forget securing a merchant account through traditional providers. Instead, they have to work with specialist high-risk merchant account providers to obtain credit card processing solutions for their e-commerce sites.
So if you've launched, or are in the process of launching, online dating services, how can you convince payment processors and acquiring banks that underwriting your business risks is worth their while?
Do you operate an adult dating site or hookup app? Want to know how to protect and improve your payment processing options? Then read our ultimate payments guide for adult dating and hookup sites!  
How to Secure a High-Risk Online Dating Merchant Account
Despite being a tricky industry to secure payment processing in, there are several steps you can take to impress merchant account providers assessing your application. The first of which is building up your processing history.
Processing History
The best way to convince financial institutions and underwriters assessing your business that processing your payments is worth the risk is by handing over your processing accounts. A long and detailed processing history will allow them to perform a deep analysis. Impressive sales figures will also tempt those evaluating your business for risk.
One of the best ways to build up a processing history without a credit card processing solution is to utilize alternative payment methods such as ACH and eCheck. The best part is that, since these payments are authorized directly by the account holder, it's incredibly difficult for lazy or disgruntled customers to issue a chargeback. This allows you to build up a processing history without incurring a track record of high chargebacks.
Using a Chargeback-Friendly Business Model
One of the biggest issues leading to chargebacks is pricing. Different online dating businesses fall into different categories. Some offer a monthly subscription for matchmaking, whereas other charge an upfront fee for dating coaching. Both business types have issues.
Monthly rebill businesses often start with a free trial that causes issues with freeloaders looking to use the service with no intention of ever paying. When the trial runs out, and they get charged, rather than approach you and ask for a refund, they usually issue a chargeback out of anger.
Similarly, if the service hasn't been communicated correctly for businesses charging large upfront fees, many clients will want a refund in full when they don't experience success on their date after receiving your advice. Again rather than approach you, they'll simply issue a chargeback.
Thus, if you're still in the infancy of your online dating business, it may be best to ditch any free trials you have running. They are often red flags to acquirers operating in this niche. Similarly, can you bundle monthly payments into one reasonable upfront fee to avoid the well-known chargeback issues associated with subscription business models?
For dating products and services that charge large upfront fees, can you think of a way to offer a lower first payment for a product or service with a smaller scope? Once you have built trust with the client, you can then charge much more for the full program or service.
Ensure You Are PCI DSS Compliant
Online and adult dating apps need to put compliance at the top of their priority list. Especially given what is at stake. As highlighted already, many of your customers will be using your products and services secretly. Failure to encrypt and protect their data could lead to a fatal wave of complaints and chargebacks.
That starts with ensuring your dating website is SSL/TLS encrypted. Next, you need to ensure that both the personal and financial data you collect is safe from outside interference. This means ensuring your website is PCI DSS compliant. Being PCI compliant will help you obtain faster approval for your high-risk merchant account and ensure your customers' data is protected. Many payment gateway solutions will take this burden off your shoulders, and you can check with your web developer what the best solution is for your specific site.
Enforce and Communicate Clear Policies and Procedures
Remember that dating is strictly 18-plus, which means you need to have the procedures in place to satisfy acquirers that you are running a reputable online dating business. Asking for a scan of a governmental ID is a great practice. Firstly, it proves a customer is of appropriate age. Secondly, when a customer uploads their ID in order to access your service, it makes it much harder for a customer to issue a fraudulent chargeback.
Similarly, another great practice to reduce chargebacks is to offer simple terms for cancelation. A customer should be able to cancel their subscription within a few clicks of the home page. Ambiguous refund policies and making it difficult to leave your online dating service will lead to high chargebacks from frustrated customers.
Install Latest Anti-Fraud Tools
There are many tools you can use to lower your chargeback and fraud levels down to acceptable levels. Firstly, talk to your payment gateway provider about implementing 3DS2. This new version of anti-fraud software analyses hundreds of data points in less than a second to decipher whether a transaction is likely fraudulent.
You can sign up for additional services such as Ethoca and Verifi to help to stop fraudulent chargebacks in their tracks before appearing on your merchant account. Not only will using these services keep chargebacks low, but they will also allow you to demonstrate to payment processors that you're serious about stamping them out.
Speak To the High-Risk Merchant Account Experts for Better Payment Processing
The online dating industry has received a shot in the arm and will continue to grow rapidly beyond 2025. However, securing a dating merchant account is not easy. That's where we come in.
Here at DirectPayNet, we are the high-risk merchant account experts. We have helped hundreds of merchants in the high-risk dating niche secure better payment processing, lower fees, and lower reserves. We take our decades of industry knowledge, apply it to your business, and secure solutions that help your business scale in high-risk industries.
So what are you waiting for? Contact a member of our friendly team to arrange an initial consultation for your high-risk dating business today!