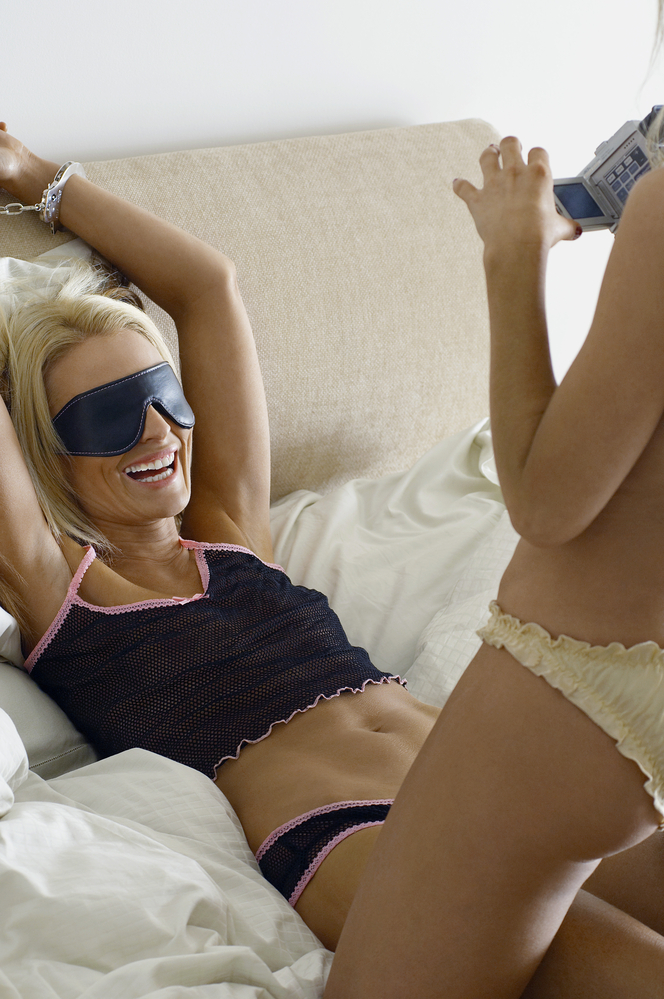 Adult Entertainment Industry in Shock as OnlyFans Rocked by Money Laundering and Under-Age Girls Scandal
Mar 9, 2021 4 minute read
As if the press and card networks hadn't dragged the adult entertainment industry through the mud enough during 2021, a new scandal has come to light that has further implications for sex workers and producers of adult video content.
The OnlyFans platform, which grossed $2 billion in 2020, has been rocked by money laundering claims linked to its reclusive owner Leonid Radvinsky. Further investigations into the social media platform – which offers a way for porn stars and adult entertainers to monetize their sex work – have revealed that there is also widespread circumvention of their age verification process.
Let's take a look at the accusations leveled at OnlyFans, before looking at what the continued attacks on the porn industry mean for merchants with businesses in this space.
OnlyFans Continues to Increase in Popularity After Radvinsky Acquisition
While Mr. Radvinsky may have risen to fame through the success of OnlyFans, the truth of the matter is that he has been part of the adult film industry for a long time. His first success came with the MyFreeCams website, which reportedly netted him the millions he needed to acquire OnlysFans via its UK company, Fenix international.
While the social media platform was popular, it was by no means the runaway success it has become since the outbreak of the pandemic.
Many sex workers migrated on to the OnlyFans platform when their typical income sources no longer became possible. For instance, those working in strip clubs were unable to perform. Moving online via OnlyFans has allowed them to perform private shows for their clientele, who pay a monthly subscription fee to see their home-produced adult movies and explicit content.
While many strippers and workers involved in the sex industry were making good money in the past, some have used the platform to amass thousands of followers and now earn life-changing sums.
OnlyFans Follows in the Footsteps of PornHub with Scandal and Increased Scrutiny
This time, the revelations didn't come about through an investigative piece in the style of the New York Times exposé, as was the case for Pornhub. Instead, and interestingly, it was the banks processing the adult payments for Mr. Radvinksy that raised red flags about his activity.
In total, banks based both in the US and abroad have filed several Suspicious Activity Reports (SARs) on transactions that total almost $1 billion. Those reports have been passed over to the US Treasury Department's Financial Crimes Enforcement Network (FinCEN), a federal institution that has been well aware of Leonid Radvinsky and his business dealings for years.
In addition to concerns about the provenance of numerous large sums of money deposited into the so-called "free speech" social media platform, banks also pointed out that payments were heading to countries where the prevalence of exploitation of under-age performers by pimps and organized criminal gangs is high. The banks reported huge sums of money flowing to "high-risk" countries such as Colombia, Romania, Poland, Bulgaria, Ukraine, Lithuania, the Philippines, and Russia.
A BBC-led investigation into the platform also showed that it was possible to circumvent the age verification process. Many young girls under the age of 18 were found on the platform. Some of those that spoke to investigators openly admitted that they had used someone else's ID to gain an account. One 17-year-old girl admitted to signing up for an account when she was a child (aged 16).
With Pornhub's issues, it may only be a matter of time before the major card brands also look into their relationships with OnlyFans. Profiting off the human sexuality of high school students is likely to see them at least investigate, if not cut ties.
But as damaging as these accusations are, there have been several other complaints leveled at Radvinksy's platform, including from adult performers and models themselves.
Want to get up to date with the ongoing Pornhub scandal? Read our latest report and insights here!  
Adult Performers and Models Complain About OnlyFans Practices
Ongoing investigations from FinCEN and banks aside, OnlyFans is also suffering from a reputational problem for their business practices.
Many adult performers depend on the platform for their income, with some making five figures or more per month. However, many models and content creators have had their accounts arbitrarily deleted. When following up with customer support, they are often left without a resolution, and the money they earned via the platforms was gone forever.
Many sex-workers rely on platforms like OnlyFans and MyFreeCams to pay their bills and provide for themselves. The allegations of theft and fraud that have seen their accounts shut down (which models are often unable to follow up on) have upended their income sources.
In an industry already stigmatized in both the US and across the rest of the world, models and performers feel like this is yet another battle they have to face to receive fair treatment and compensation for the services rendered.
With the adult entertainment industry under attack from outside influences, and those within the industry unhappy at the devious business practices of some of the biggest online platforms, it can be difficult to know where to turn if you are a merchant or performer in the adult content space.
Options For Adult Performers and Merchants in an Increasingly Challenging Industry
Given the current state of affairs, many in the adult entertainment industry feel that the entire sector is under attack. But you can still make it in this space with the right business model and an expert support team to ensure you execute your idea to perfection.
You don't necessarily have to rely on a Pornhub or OnlyFans to create your adult empire. You can set up your own website more easily than ever before. If you have already built up a following of loyal customers, you can direct them to your individual website and regain control of your own destiny.
Whether you are based in Los Angeles or Las Vegas, you can launch an online business in this space from anywhere and achieve great success without losing control of your own business. Whether you are selling sex toys or producing adult movie content for your customers to stream at their leisure, striking out on your own may be the answer.
Of course, while you might know how your performances or products instead and out, you'll need a team behind you to help run the back end. Accepting credit card payments in the adult space has never been easy, but here at DirectPayNet, we can help you overcome those challenges and scale your business.
So let's tell you a little bit more about what you'll need to get started.
Adult Payment Gateway
Setting up your own adult webcam business depends on securing a specialist adult payment gateway capable of taking online card payments from your customers. Not only will it help you to scale your business by offering a range of the most popular payment methods, but their built-in anti-fraud tools are invaluable.
In an industry rife with fraud and chargebacks, you cannot afford to use a solution that doesn't have the necessary tools to fight this problem. Only certain payment gateway providers offer their services to the adult industry. Here at DirectPayNet, we have relationships with all of them. Making finding the perfect solution for your business a cinch.
Adult Merchant Account
Of course, an adult payment gateway is only part of the solution. All they do is accept or decline payments. You also need a payment processor on the back end to deposit them into your business bank account.
This is where adult merchant accounts come in. They are specially designed to process payments in the high-risk adult industry. By securing your very own adult merchant account, you benefit from having an acquiring bank in your corner, processing your transactions, and depositing them into your bank account.
Once in place, you are in control of your business. You are not dependent on third-parties that are liable to scandals and shut-downs. Instead, the power is in your hands to monitor threats to your business, such as fraud, chargebacks, and refunds.
Hire Adult Payments Experts Such as DirectPayNet
Adult payment processing is notoriously difficult to obtain for cam models and performers. The industry has one of the worst rates of chargebacks in any industry. Fraud rates are also high. You need a team of experts that can help you to bring together everything you need to convince acquiring banks behind these specialist merchant accounts that your business is worth the risk.
Here at DirectPayNet, we've been helping merchants and performers in the adult space for over a decade. We have developed relationships with many leading payment service providers that can deliver processing at industry-leading rates. There's no need to accept solutions that take as much as 10% off each sale. While their sign-up process may be simpler, you're handicapping your ability to scale.
Our fees will be saved more than ten times over with the savings you accrue over the lifetime of your merchant account. Better still, we can help you to secure offshore merchant accounts to scale your adult entertainment empire to a global audience.
Speak to DirectPayNet Today to Protect Yourself Against the Ongoing Assult on the Adult Entertainment Industry
There's never been a better time to take control of your own destiny in the adult and pornographic space. With so many performers' leading platforms coming under attack, the time has come to future-proof your business by working with the experts who have helped so many adult models before you.
If you are a live cam model or a merchant operating in the adult industry, feel free to talk to a member of our expert team about your payment options. We can't wait to help you take back control of your business!